Das Album Bruce Springsteen – Chapter and Verse schickt die dazugehörige Tracklist ins Rennen, höchste Zeit diese einmal genau unter die Lupe zunehmen, bevor ihr euch das gute Stück bei Amazon oder anderen Shops vorbestellt.
Mit Chapter And Verse erscheint – als offizieller Audio Companion zur Autobiografie Born To Run – ein Album mit achtzehn Songs aus Bruce Springsteens Karriere. Der Longplayer enthält Aufnahmen aus den Jahren 1966 bis 2012, fünf der achtzehn Stücke sind bislang unveröffentlicht.
Springsteen selbst wählte die Lieder passend zu den Themen und Abschnitten der Autobiografie. Die ersten beiden Stücke der Compilation stammen von The Castiles, wo Springsteen als Teenager sang und Gitarre spielte. Den Abschluss bildet der Titelsong aus dem 2012 erschienen Album Wrecking Ball . Die Songs folgen seinem musikalischen Werdegang von den Anfangstagen an, parallel zu den Geschehnissen im Buch.
Bei den Aufnahmen von Steel Mill und der Bruce Springsteen Band wirken Musiker mit, die später Teil der E Street Band wurden. Die Solo-Demos von Henry Boy und Growin Up wurden 1972 aufgenommen, kurz bevor Bruce Springsteen die Arbeiten an seinem Debütalbum Greetings From Asbury Park, N.J. begann.
Chapter And Verse erscheint als CD und Doppel-LP, und wird als Download erhältlich sein. Das Booklet des Albums enthält Songtexte und seltene Fotos. Ab dem 23. September 2016 steht das gute Stück für euch im Handel bereit und wie immer an dieser Stelle haben wir hier die passende Tracklist und das Cover für euch am Start.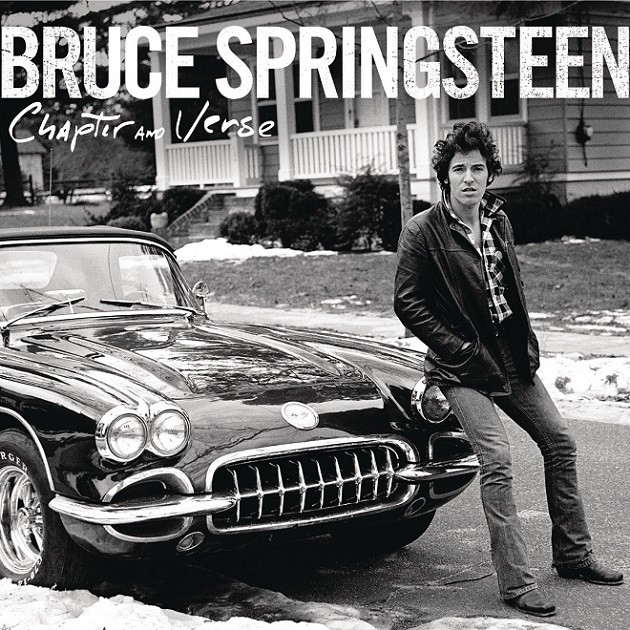 1. Baby I The Castiles
2. You Can't Judge A Book By The Cover The Castiles
3. He's Guilty (The Judge Song) Steel Mill
4. Ballad of Jesse James The Bruce Springsteen Band
5. Henry Boy
6. Growin' Up
7. 4th of July, Asbury Park (Sandy)
8. Born to Run
9. Badlands
10. The River
11. My Father's House
12. Born in the U.S.A.
13. Brilliant Disguise
14. Living Proof
15. The Ghost of Tom Joad
16. The Rising
17. Long Time Comin
18. Wrecking Ball