Kaum ein Album hat in den vergangenen Wochen so viele Schlagzeilen wie "The Life of Pablo" von Kanye West gemacht, deshalb nehmen wir dieses nun genauer unter die Lupe und haben natürlich auch die Tracklist etwas genauer betrachtet. Es handelt sich dabei bereits um das 7. Studioalbum von Kanye West. Nun wird es auch für uns Zeit das gute Stück etwas genauer zu betrachten. Wir haben hier einige interessante Infos für euch zusammengesucht. Am Ende des Beitrages findet ihr wie gewöhnlich wieder die Tracklist des Albums.
Kanye West ist bekannt für seine eher fragwürdigen Auftritte in der Öffentlichtkeit, sein Leben mit Eherfrau Kim Kardashia und natürlich auch seine Musik. Doch als würde sein neustes Album "The Life of Pablo" nicht genug PR bekommen, stellte der US-Rapper etwas geschmacklose und vor allem aus der Luft gegriffene Behauptungen in den Raum, um so noch mehr Aufmerksamkeit zu bekommen. Wir wollen uns in diesem Beitrag jedoch eher auf das Album selbst und die Tracklist konzentrieren, haben aber auch ein kleine Randnotiz zum Albumtitel für euch.
Wirft man nun also einen Blick auf die Tracklist seines 7. Studioalbums mit dem Titel "The Life of Pablo" , dann findet man zahlreiche bekannte Namen unter den Mitwirkenden. Kanye West hat hier unter anderem Songs mit The Weeknd ("FML"), Chris Brown ("Waves"), Kendrick Lamar ("No more Parties in LA"), Rihanna ("Famous") und Kid Cudi ("Father Stretch My Hands Pt. I") aufgenommen. Die Tracklist von "The Life of Pablo" ist also durchaus beeindruckend.
Kleine Information am Rande: der Albumtitel "The Life of Pablo" bezieht sich sowohl auf den bekannten Künstler Pablo Picasso, als auch auf den Drogenbaron Pablo Escobar und ebenso auf Paulus aus der Bibel, der im Spanischen auch Pablo genannt wird. Kanye West erwähnte selbst einmal, dass eine Verbindung zwischen ihm und eben diesen 3 Personen bestehen würde, daher auch der Name für sein aktuelles Album.
"The Life of Pablo" feierte seine Premiere am 11. Februar 2016 auf einem exklusiven Madison Square Garden Event, das via Tidal's Steamingservice übertragen wurde. Am 14. Februar 2016 wurde es dann auch veröffentlicht, jedoch kann man es aktuell nur auf Tidal downloaden oder streamen. Kanye West verkündete danach auch, dass das Album weiterhin nur auf Tidal erhältlich sein würde. Das führte dazu, dass die Tidal App #1 im App-Store wurde.
"…this album's just embracing the music, embracing joy, and being of service to the people. I just hope that people like it and enjoy it, you know? That's it." – Kanye West
Hier haben wir noch das Albumcover für euch. Darunter findet ihr die komplette Tracklist von "The Life of Pablo".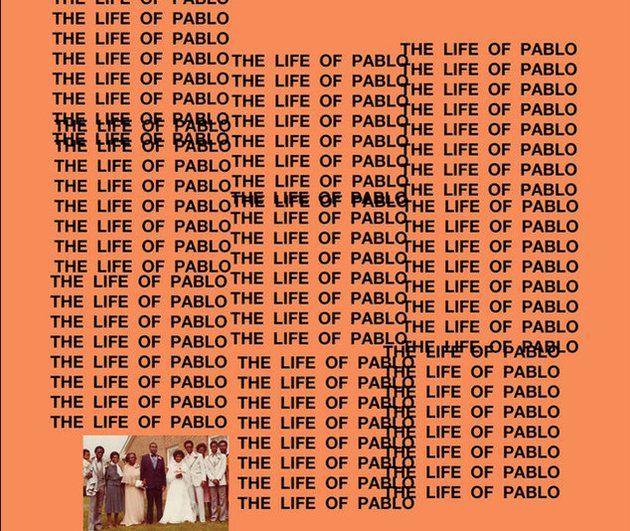 1. Ultralight Beam ft. Chance The Rapper, The-Dream and Kelly Price
2. Father Stretch My Hands Pt. I ft. Kid Cudi
3. Father Stretch My Hands Pt. 2 ft. Desiigner
4. Famous ft. Rihanna and Swizz Beatz
5. Feedback
6. Low Lights
7. High Lights ft. Young Thug
8. Freestyle 4 ft. Desiigner
9. I Love Kanye
10. Waves ft. Chris Brown
11. FML ft. The Weeknd
12. Real Friends ft. Ty Dolla $ign
13. Wolves ft. Frank Ocean
14. Silver Surfer Intermission
15. 30 Hours ft. André 3000
16. No More Parties In LA ft. Kendrick Lamar
17. FACTS (Charlie Heat Version)
18. Fade ft. Ty Dolla $ign and Post Malone