Die Sensation ist perfekt, mit dem Album The Corrs – White Light ist das Comeback perfekt und diese Tracklist wird die Fans sicherlich umhauen. Eine Negative Nachricht gibt es jedoch direkt zum Start, denn während das Album für den 27. November angekündigt wurde, erscheint es nun doch erst am 12. Februar 2016.
In zahlreichen Angeboten bei ebay und auch vielen News, steht noch immer der 27. November als Release-Datum für das neue Album The Corrs – White Light, doch die großen Online-Shops zeigen alle als Release Date den 12. Februar 2016 an.
Zehn Jahre nach dem letzten Album "Home", auf dem THE CORRS irische Folksongs interpretierten, präsentieren sie nun ihr brandneues Album "White Light"! Nachdem THE CORRS im September eine triumphale Show im Londoner Hyde-Park gespielt hatten, werden sie das neue Album im Januar 2016 auf einer Tour durch Irland und das UK live vorstellen.
"White Light" erscheint am 27. November und ist seit "Borrowed Heaven" (2004), das sich in Deutschland auf Platz 2 der Charts spielte, das erste Album mit Eigenkompositionen der CORRS. Andrea (Leadgesang), Sharon (Violine, Gesang), Caroline (Drums, Piano, Gesang) und Jim Corr (Gitarre, Piano, Gesang) sind die wahrscheinlich musikalischste Familie Irlands.
Also wie schon oben erwähnt, erscheint das neue Album The Corrs – White Light am 12. Februar 2016. Bis dahin habt ihr noch ausreichend Zeit euch das gute Stück zu bestellen, damit ihr es auch rechtzeitig in den Händen haltet.
Bis dahin könnt ihr euch wie immer mit Hilfe der Tracklist und dem Cover ein Bild vom neuen Album The Corrs – White Light machen.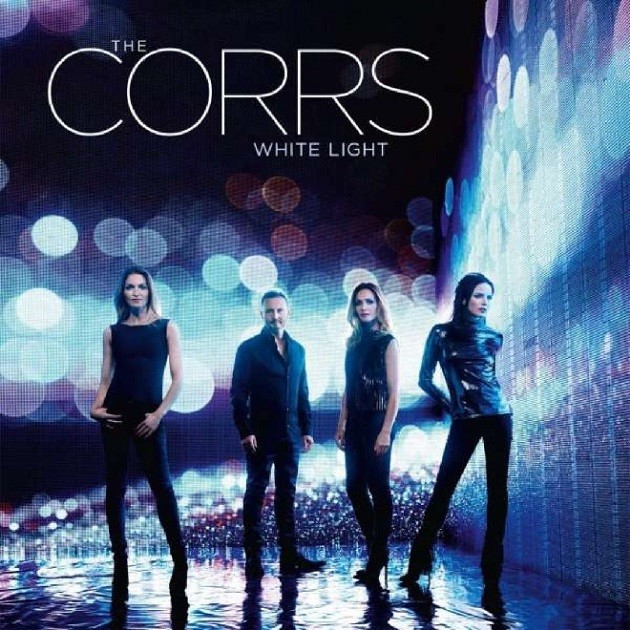 1. I DO WHAT I LIKE
2. BRING ON THE NIGHT
3. WHITE LIGHT
4. KISS OF LIFE
5. UNCONDITIONAL
6. STRANGE ROMANCE
7. ELLIS ISLAND
8. GERRY'S REEL
9. STAY
10. CATCH ME WHEN I FALL
11. HARMONY
12. WITH ME STAY