Der Sound Game of Thrones Season 5 (Staffel 5) schickt seine Tracklist ins Rennen und schon jetzt schwärmen echte Fans der Serien, dass man alleine mit diesem Soundtrack die Erinnerungen an die aktuellen Folgen zurück rufen kann.
Für die 5. Staffel der von Kritikern gefeierten Serie "Game of Thrones" hat erneut der deutsch-iranische Komponist Ramin Djawadi einen herausragenden Soundtrack kreiert, in welchem sich die Intensität der Musik parallel zur dramaturgischen Entwicklung steigert.
Djawadi, der durch seine Zusammenarbeit mit Hans Zimmer für die Kompositionen zu "Fluch der Karibik", "Iron Man", "Prison Break", u.a. bekannt geworden ist, ebnet mit seinen mitreißenden, orchestralen Klängen eine perfekte Soundkulisse, die einerseits das musikalische Rückgrat der Serie bildet und andererseits den Zuschauern sowie Zuhörern ein ganz eigenes Erlebnis bietet. Ein Muss für jeden Fan
Mit Game of Thrones Season 5 sind wir zugegeben etwas spät dran, denn der Soundtrack ist bereits seit dem 10. Juli 2015 im Handel erhältlich. Wie immer, gibt es natürlich auch an dieser Stelle wieder einmal die Tracklist und das passender Cover zum Soundtrack.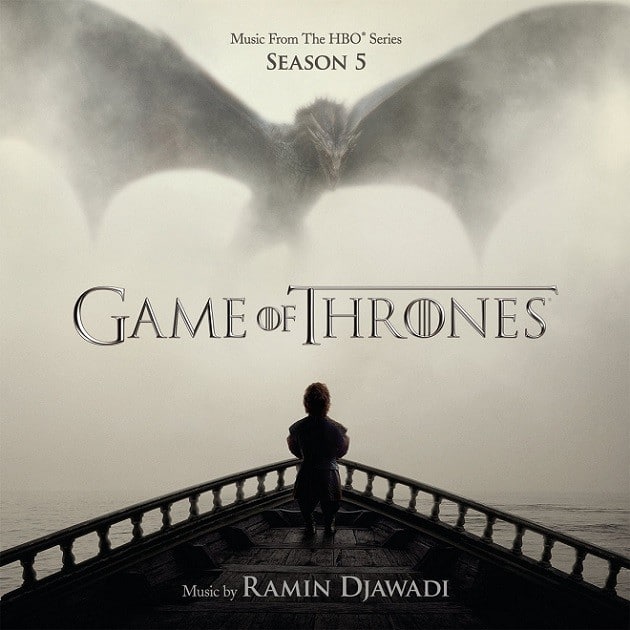 1. Main Titles
2. Blood Of The Dragon
3. House Of Black And White
4. Jaws Of The Viper
5. Hardhome Pt. 1
6. Hardhome Pt. 2
7. Mother's Mercy
8. Kill The Boy
9. Dance Of Dragons
10. Kneel For No Man
11. High Sparrow
12. Before The Old Gods
13. Atonement
14. I Dreamt I Was Old
15. The Wars To Come
16. Forgive Me
17. Son Of The Harpy
18. Throne For The Game – Ramin Djawadi / Czech Film Orchestra, The / The Czech Film Choir