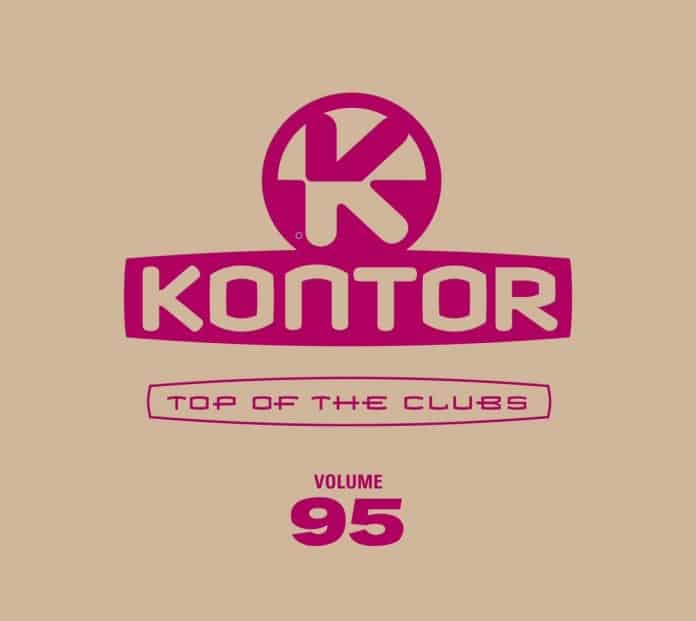 Passend zum Start des neuen Jahr, kommt die Kontor Top of the Clubs 95 mit grandioser Tracklist auf den Markt. Nachdem die Future Trance Reihe mit der Ausgabe 100 nun offiziell eingestellt wurde, ist die Top of the Clubs Reihe die größte Dance Musik Compilation in Deutschland.
In Sachen Auswahl, hat die Top of the Clubs die anderen Compilation im Dance Bereich längst hinter sich gelassen. So bekommt ihr auch bei der Kontor Top of the Clubs 95 ganze 4 CDs zum Preis einer Doppel-CD. So bleiben eigentlich kaum Wünsche über, denn die Auswahl an Tracks ist gigantisch groß.
Wer an dieser Stelle einen Blick auf die Tracklist wirft, bekommt zahlreiche Top Tracks von nationalen und internationalen Deejays & Produzenten geboten. Gemeint sind hier Tracks von z.B. DJ Antoine, Felix Jaehn, Michael Mind, Robin Schulz, Tiësto, DVBBS, David Guetta und viele weitere.
Bereits ab dem 6. Januar 2023 steht die Kontor Top of the Clubs 95 für euch im Handel bereit. Höchste Zeit also sich ein Exemplar beim Händler eures Vertrauen zu sichern. Damit ihr wisst was euch hier beim Release alles erwartet, haben wir auch hier die Tracklist und das passende Cover für euch parat.
Disk: 1
1. DJ Antoine & Jerome – Hardcore Life
2. southstar – Miss You
3. Nina Chuba – Wildberry Lillet (Rave Remix by twocolors)
4. Robin Schulz & Tom Walker – Sun Will Shine
5. Topic & A7S – Kernkraft 400 (A Better Day)
6. VIZE x R3HAB feat. Enny-Mae – One Last Time
7. Felix Jaehn & Ray Dalton – Call It Love
8. twocolors – Heavy Metal Love
9. Alok x Ella Eyre x Kenny Dope feat. Never Dull – Deep Down
10. David Guetta vs. Benny Benassi – Satisfaction
11. Jerome x Hedara – Blow Ur Mind
12. Armin van Buuren & Wildstylez feat. PollyAnna – Typically Dutch
13. Beachbag – Toxic
14. Jerome x KYANU – Break The Silence
15. LUNAX x Marc Blou – Satellites
16. Timmy Trumpet & 89ers – Party PPL
17. DJane HouseKat, Blümchen & KYANU – Luv With U
18. OsTEKKe – Another Love
19. Mau P – Drugs From Amsterdam
20. R3HAB, Ryan Arnold & N.F.I – Mas Gasolina
21. Tiësto – Can U Dance (To My Beat)
22. Jerome, Crazy Donkey & Jem Cooke – Origami
23. Da Hool x Ch4yn – Fuck Up The Party
Disk: 2
1. MEDUZA & James Carter feat. Elley Duhé & FAST BOY – Bad Memories
2. Supermode – Tell Me Why (MEDUZA Remix)
3. Alle Farben & Moss Kena – Forgot How To Love
4. NOØN & Bright Sparks – I Bet My Body
5. Michael Mind feat. Manfred Mann's Earth Band – Blinded By The Light (Deeperlove Remix)
6. AKA AKA – Who The Fck Are You
7. FISHER feat. MERYLL – Yeah The Girls
8. Glockenbach feat. ÁSDÍS – Dirty Dancing
9. DVBBS – Just Words
10. Fabian Farell, Merlin & Justin Prince – Say Goodbye
11. Matt Guy – Set My Mind Free
12. Roy Stroebel – Keep
13. Eelke Kleijn – Transmission (Joris Voorn Remix)
14. Steve Brian x Kolby Knickerbocker – Need U
15. Eric Chase x Steve Brian x Chassio – Boyfriend
16. Jaxx Inc. – Life On Mars
17. Odd Mob – LEFT TO RIGHT
18. D.O.D & Raphaella – Like You Do
19. EDX – So Good
20. Nora En Pure – Altered Destiny
21. Markus Gardeweg & Roy Stroebel – Rock My World
22. Rafael Cerato x Sono – Still Here
23. Black Circle feat. Bobbi Fallon – Reasons
Disk: 3
1. Neptunica x ZANA – Romeo & Juliet
2. Tiësto & Charli XCX – Hot In It
3. Ava Max – Maybe You're The Problem (MOTi Remix)
4. HIMATE x Chacel – Heaven
5. Neptunica x Martin Trevy x Paul Schulze feat. Katy Alex – Under The Night
6. Rnbstylerz – Like Wooh Wooh
7. Mike Candys – Mission Control
8. OBS x Isi Glück x Madmess – Bock
9. Beachbag – Wait 4 U
10. Empyre One, Abrissgebeat & Stockanotti – Heaven Is A Place On Earth
11. 89ers – Wilder Than A Hurricane
12. Neptunica x Corona – The Rhythm Of The Night
13. Toby Romeo & Leony – Crazy Love (VIZE Remix)
14. LUNAX x ZANA – Gone Tomorrow
15. Alok, Sigala & Ellie Goulding – All By Myself
16. DJ Antoine & Sergio Trillini – Rainbow
17. Toby Romeo, Keanu Silva & IZKO feat. ÁSDÍS – WOW
18. KYANU x Marc Korn x NOISETIME – High On Life
19. Disco Lines – Baby Girl
20. NIKSTER & Niklas Dee – Lost
21. R.I.O. x KYANU x Nicco – Party Shaker (AXMO Remix)
22. Special D. x DJ Sammy & Carisma – Prince Of Love 2023
23. Behmer x B3nte x Westerlund feat. Lena Sue – Kiss And Make Up
Disk: 4
1. Armin van Buuren & Wildstylez feat. PollyAnna – Typically Dutch
2. DJane HouseKat, Blümchen & KYANU – Luv With U
3. LUNAX x Marc Blou – Satellites
4. HIMATE x Chacel – Heaven
5. DJ Antoine & Jerome – Hardcore Life
6. Special D. x DJ Sammy & Carisma – Prince Of Love 2023
7. Mike Candys – Mission Control
8. Beachbag – Toxic
9. Neptunica x ZANA – Romeo & Juliet
10. Jerome x Hedara – Blow Ur Mind
11. KYANU x Marc Korn x NOISETIME – High On Life
12. OBS x Isi Glück x Madmess – Bock
13. Behmer x B3nte x Westerlund feat. Lena Sue – Kiss And Make Up
14. 89ers – Wilder Than A Hurricane
15. Matt Guy – Set My Mind Free
16. D.O.D & Raphaella – Like You Do
17. Fabian Farell, Merlin & Justin Prince – Say Goodbye
18. EDX – So Good