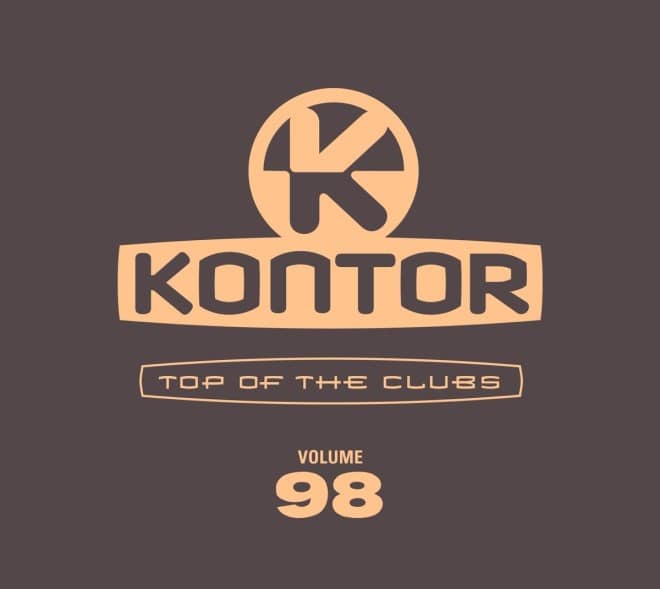 Bereit für die neue Kontor Top Of The Clubs 98 und ihre grandiose Tracklist? Das warten hat fast ein Ende, denn der Release dieser umfangreichen Compilation steht kurz bevor. Auch in der kalten Jahreszeit versorgt euch Kontor Records mit zahlreichen elektronischen Top Tracks.
Wie gewohnt bekommt ihr drei exklusive DJ-Mixe von Jerome, Markus Gardeweg & Neptunica. Das Ergebnis ist bester Sound zum Aufdrehen & Abgehen, den es so auf keiner anderen Compilation zu hören gibt. Auf einer vierten Extra-CD finden sich außerdem ausgewählte Einzeltracks von CD 1-3, ungemixt und in voller Spiellänge.
Wenn wir an dieser Stelle mal einen Blick auf die Tracklist werfen, finden wir zahlreiche aktuelle Top Tracks von z.B. Scooter, Dimitri Vegas & Like Mike, Armin van Buuren, Calvin Harris, Lost Frequencies, Meduza, Mike Candys und viele weitere.
Der besagte Release der Kontor Top Of The Clubs 98 ist für den 3. November 2023 angesetzt. Natürlich haben wir hier für euch die gesamte Tracklist parat, damit ihr schon vor dem Kauf wisst, was euch hier alles erwartet.
CD1: Mixed by Jerome
01. Calvin Harris & Sam Smith – Desire
02. Leony, Niklas Dee & VIZE – I Can Feel
03. Bebe Rexha & David Guetta – One In A Million
04. Jerome x July – Rebellion
05. Armin van Buuren – Lose This Feeling
06. Luca-Dante Spadafora, Niklas Dee, Octavian, Peter Plate & Ulf Leo Sommer – Mädchen auf dem Pferd
07. Restricted x Topic feat. GoldFord – Sleepless
08. Dimitri Vegas & Like Mike x David Guetta x Afro Bros feat. Akon – She Knows
09. twocolors, Safri Duo & Chris de Sarandy – Cynical
10. Tiësto – Drifting
11. Mike Candys – Go Off
12. Gabry Ponte x Don Diablo – Sunglasses At Night
13. Macon & Chacel – S&M (HYPERTECHNO Edit)
14. Marnik x Naeleck x VINAI – Boyz In Paris
15. Beachbag x Eveek x SARIAN – Cheri Cheri Lady
16. Harris & Ford & Alex Christensen feat. Yass – Du hast den schönsten Arsch der Welt
17. KYANU x VAMERO – See You Again
18. Scooter – Berliner Luft
19. LUNAX feat. SONJA – Dollar Bills
20. Jerome & Tatsunoshin feat. SONJA – Starry Night
21. Andrew Liogas, Lost Identity & Teknoclash – Blackout
22. D-Block & S-te-Fan – Someone To Believe In
23. Coone & Brennan Heart – Fine Day
CD2: Mixed by Markus Gardeweg
01. Fred again.. & Obongjayar – adore u
02. D.O.D x Jax Jones – Need You Now
03. Lost Frequencies – The Feeling
04. Jain & Ian Asher – Makeba (Ian Asher Remix)
05. FISHER x Kita Alexander – Atmosphere
06. Restricted & Amen UK feat. Rachel McFarlane – Lover
07. Marcapasos – Cosby Sweater
08. Sophie and the Giants & Purple Disco Machine – Paradise
09. Stefan Gruenwald & Michael Simon – Smooth Operator
10. James Mac & Vall feat. Rosalie – The Boy Is Mine
11. Iman Hanzo – Er Lebt In Dir
12. Cheat Codes feat. A7S – Location
13. MEDUZA feat. Sam Tompkins & Em Beihold – Phone
14. Beachbag x Soundfactory – Take Me Back
15. Brando – Too Close
16. Torren Foot – Candy
17. Merlin – Bababa
18. Hagen Feetly – All I Need
19. Nora En Pure – Who You Are
20. Eelke Kleijn – Time Machine
21. Benzsoul – Missing You
22. Hagen Feetly x Thaylo – Magic Spirit
23. Lufthaus – Sunlight
CD3: Mixed by Neptunica
01. erobé, KXXMA & Lyfrix – EWIGKEIT (REMIX)
02. HBz x Neptunica feat. MEELA – Raveship
03. Robin Schulz & KOPPY – Atlantis (Robin Schulz Presents KOPPY)
04. Swedish House Mafia – Ray Of Solar
05. Loreen & Topic – Tattoo (Topic Remix)
06. Lana Del Rey – Say Yes To Heaven (sim0ne & Melo Nada Remix)
07. Neptunica – Safe and Sound (Niklas Dee & Luca-Dante Spadafora Remix)
08. Dario Rodriguez & ėmma – A.M.D. (Allein Mit Dir)
09. Macon x Enny-Mae – Say It Right
10. Neptunica x Matthew Clanton – Yeah 3x
11. Timmy Trumpet, KSHMR & Bassjackers – Eternity
12. 89ers x Michael Rivera x Nikolai – Fever (Ready to Flow)
13. Meanz x Ben G. x zweiracks – Offline
14. AJR x Nicolas Julian – Weak (Nicolas Julian Remix)
15. Triple S – Whoomp (There It Is) (Old Jim Remix)
16. Valexus x Rubi – 36 Grad
17. Mike Candys – Say You Will
18. Armin van Buuren – Computers Take Over The World (Maddix Remix)
19. Kris Kross Amsterdam, Sofía Reyes & Tinie Tempah – How You Samba (Blasterjaxx Remix)
20. LUNAX – Where Do We Go
21. Neptunica x Jerome x Marc Blou – Into The Night
22. KYANU – Let Her Go
23. Lost Identity x Eveek feat. Leona Shijaku – One Of Us
CD4: Full Length Versions
01. Leony, Niklas Dee & VIZE – I Can Feel
02. Dimitri Vegas & Like Mike x David Guetta x Afro Bros feat. Akon – She Knows
03. Jerome x July – Rebellion
04. HBz x Neptunica feat. MEELA – Raveship
05. LUNAX feat. SONJA – Dollar Bills
06. Armin van Buuren – Lose This Feeling
07. D.O.D x Jax Jones – Need You Now
08. Restricted & Amen UK feat. Rachel McFarlane – Lover
09. Mike Candys – Say You Will
10. KYANU x VAMERO – See You Again
11. Beachbag x Eveek x SARIAN – Cheri Cheri Lady
12. Marcapasos – Cosby Sweater
13. Dario Rodriguez & ėmma – A.M.D. (Allein Mit Dir)
14. 89ers x Michael Rivera x Nikolai – Fever (Ready to Flow)
15. Triple S – Whoomp (There It Is) (Old Jim Remix)
16. Brando – Too Close
17. Meanz x Ben G. x zweiracks – Offline
18. Stefan Gruenwald & Michael Simon – Smooth Operator
19. James Mac & Vall feat. Rosalie – The Boy Is Mine
20. Nora En Pure – Who You Are
21. Hagen Feetly – All I Need
22. Benzsoul – Missing You
23. Iman Hanzo – Er Lebt In Dir