Mit dem neuen Album Bryan Adams – Get Up, meldet sich der Musiker mit einer Tracklist, mit 9 brandneuen Songs zurück. Zwar dauert es noch eine halbe Ewigkeit, bis das gute Stück den Weg in den Handel findet aber das hält uns natürlich nicht davon ab, euch das Album vorzustellen.
Das die Fans hier einiges erwarten dürfen, ist fast schon selbstverständlich, denn das Album wurde zusammen mit Jeff Lynne und Jim Vallance produziert. So ist es nicht verwunderlich das Adams schwärmt "Es ist das Album geworden, das ich gerne schon vor 25 Jahren gemacht hätte."
Mit den Tracks "Brand New Day" und "You Belong To Me" drückt Bryan Adams aufs Tempo. Das er aber auch anders kann und auch den einen oder anderen gefühlvollen Track im Gepäck, beweist er z.B. mit den Songs "Don't Even Try" und "We Did It All".
Als Highlight kann man mit ruhigem Gewissen die Akustik-Versionen einiger Songs betrachten, denn so haben Bryan Adams sicherlich noch nicht viele gehört. Bis zum Release Termin vom Album Bryan Adams – Get Up ist für den 16. Oktober 2015 angesetzt.
Auch wenn das noch eine ganze Weile hin ist, haben wir dennoch schon jetzt die Tracklist und das passende Cover für euch am Start, darüber hinaus haben wir das Video zur Single " You Belong to Me " eingebunden, viel Spaß damit.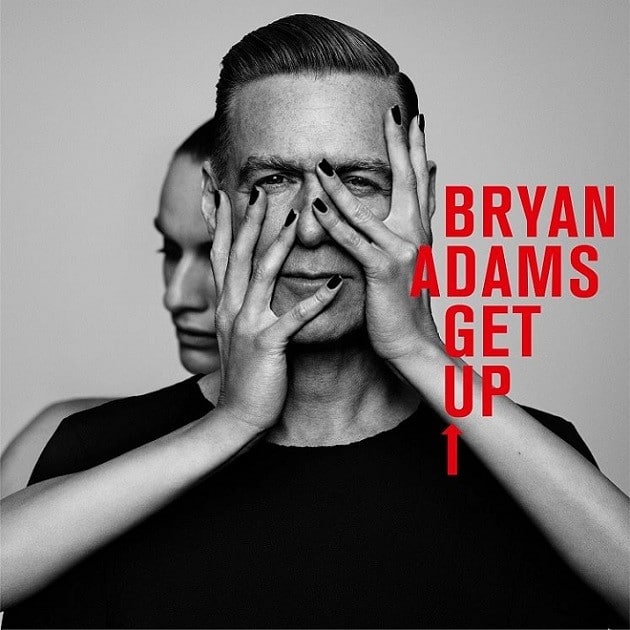 1. You Belong To Me
2. Go Down Rockin'
3. We Did It All
4. That's Rock And Roll
5. Don't Even Try
6. Do What Ya Gotta Do
7. Thunderbolt
8. Yesterday Was Just A Dream
9. Brand New Day
10. Don't Even Try (Acoustic)
11. We Did It All (Acoustic)
12. You Belong To Me (Acoustic)
13. Brand New Day (Acoustic)