Am 12. September 2017 erscheint unter dem Titel "Antidote" das neue Album von D-Block & S-te-Fan und nun wurde auch endlich die Tracklist veröffentlicht. Dies ist bereits das 2. Album der beiden niederländischen Hardstyle-Produzenten. Wir haben hier alle wichtigen Infos rund um den Album – Release und das Cover für euch. Am Ende des Artikels findet ihr dann die komplette Tracklist.
Das niederländische Hardstyle Duo D-Block & S-te-Fan veröffentlicht am 12. September 2017 das bereits 2. Album. Die beiden sind schon lange keine Unbekannten mehr und sind auf zahlreichen Festivals wie beispielsweise dem Mysteryland weltweit zu sehen.
Antidote erscheint am 12. September auf Scantraxx Evolutionz und kostet EUR 16,- . Das Album beinhaltet 100% D-Block & S-te-Fan Power mit ihren Hits "Angels & Demons," und "The Eye of the Storm (Defqon.1 Australia 2017 anthem)". Insgesamt sind 12 Tracks auf Antidote zu finden.
Hier haben wir nun das Cover des Albums für euch. Darunter findet ihr ein Video dazu und am Ende des Beitrages die komplette Tracklist und den Bestelllink.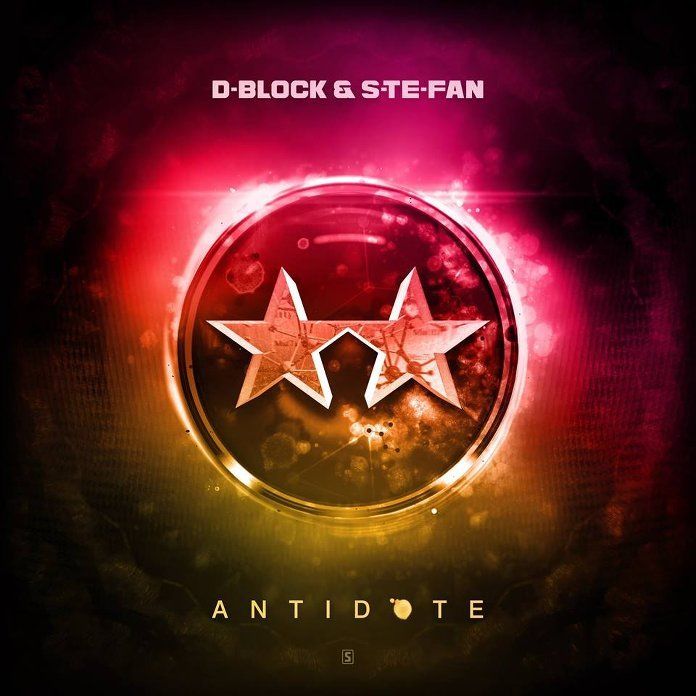 Tracklist
01. ANTIDOTE
02. FIRED UP
03. 2 SILHOUETTES
04. GOD IS A DJ
05. PROMISED LAND
06. BY MYSELF
07. DREAMS
08. IN THE DARK
09. EYE OF THE STORM
10. NO APOYA NO FOLLA
11. ANGELS & DEMONS
12. ABOVE AVERAGE
Das Album erscheint am 12. September 2017 und ist hier ab sofort schon (vor)bestellbar.