Das neue Studioalbum David Hasselhoff – Open Your Eyes schickt seine Tracklist ins Rennen und weiß direkt zu beeindrucken. Manche gehen bereits soweit zu sagen, dass dieses Album das beste Album sei, welches David Hasselhoff je auf den Markt gebracht hat und das will schon was heißen.
In Deutschland fühlt sich David Hasselhoff pudelwohl. Dies sollte auch gar nicht verwundern, denn die deutschen Fans gelten weltweit tatsächlich als die treusten Fans von The Hoff. Auch der Mauerfall ist bei Hasselhoff immer ein Thema gewesen, immerhin sang er als erster internationaler Act förmlich während die Mauer fiel.
Wenn wir mal einen Black auf die Tracklist werfen, finden wir zahlreiche Featuring Acts, die sich wirklich sehen lassen können. Gemeint sind an dieser Stelle z.B. Todd Rundgren, James Williamson von The Stooges, Charlie Daniels, Elliot Easton von The Cars, Tracii Guns und einige mehr.
Das neue Album David Hasselhoff – Open Your Eyes erscheint am 27. September 2019 und wie immer an dieser Stelle, darf natürlich die Tracklist und das passende Cover nicht fehlen. Sollte euch das Album überzeugen können, solltet ihr es schnellsten vorbestellen, um den Release nicht zu verpassen.
Also kleine Preview, haben wir euch die gleichnamige Single David Hasselhoff – Open Your Eyes feat. James Williamson gleich mit eingebunden.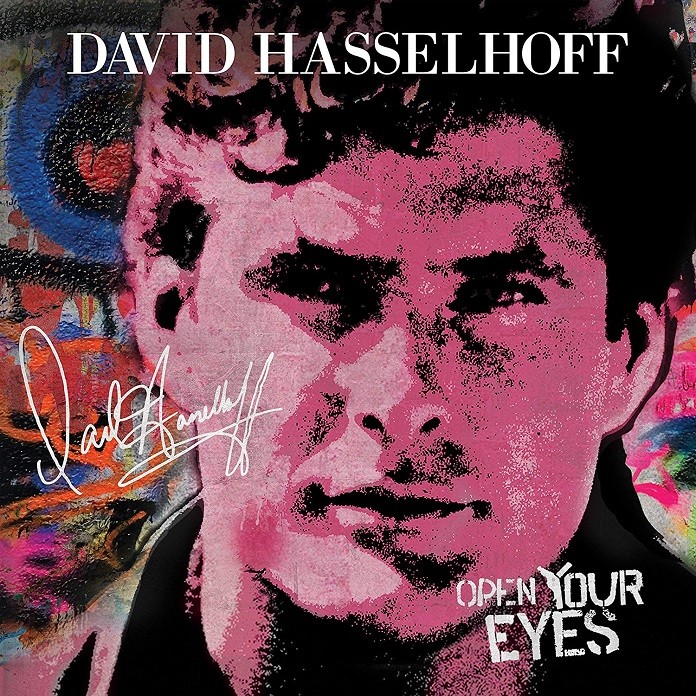 1. Open Your Eyes Feat. James Williamson
2. Head on Feat. Elliot Easton
3. I Melt with You Feat. Steve Stevens
4. Lips Like Sugar Feat. a Flock of Seagulls
5. "Heroes Feat. Tyler Bates
6. Here I Go Again Feat. Tracii Guns
7. Jump in My Car Feat. Todd Rundgren
8. Rhinestone Cowboy Feat. Charlie Daniels
9. If You Could Read My Mind Feat. Ava Cherry
10. Sugar, Sugar Feat. Steve Cropper
11. Mit 66 Jahren Feat. Patrick Moraz [CD Only]
12. Sweet Caroline Feat. Ministry
13. That's Life