Mit dem Album Deadmau5 – 5 Years of Mau5 gibt es das erste Best Of seiner eigentlich noch recht jungen Karriere, doch evt auch eine der letzten Handlungen als Maus, denn bekanntlich darf Deadmau5 den Mäusekopf nicht mehr verwenden, denn in den USA hat Disney vor Gericht gewonnen und es verbieten lassen.
Der Hintergrund sei die Ähnlichkeit mit der Micky Mouse, deren Rechte eben bei Disney liegen. Ob sich Deadmau5 ein neues Markenzeichen oder gar einen neuen Künstlernamen zulegen wird, ist bislang nicht bekannt, jedoch kann man davon ausgehen, dass es noch den einen oder anderen Seitenhieb von ihm gegen wird, denn dafür ist er nun mal bekannt.
Auf dem Album Deadmau5 – 5 Years of Mau5 findet ihr 20 Tracks aus seiner Karriere und gerade auf der 2 CD einige Remixe seiner Songs von ebenfalls großen Künstlern wie Chuckie oder Dillon Francis und natürlich weitere.
Wer das Album kaum noch erwarten kann, muss sich noch etwas gedulden, denn Virgin Records bringt das Album als CD, erst am 21. November 2014 in den Handel. Dennoch möchten wir euch das Cover und die Tracklist zum neuen Album "5 Years of Mau5" nicht vorenthalten, viel Spaß damit.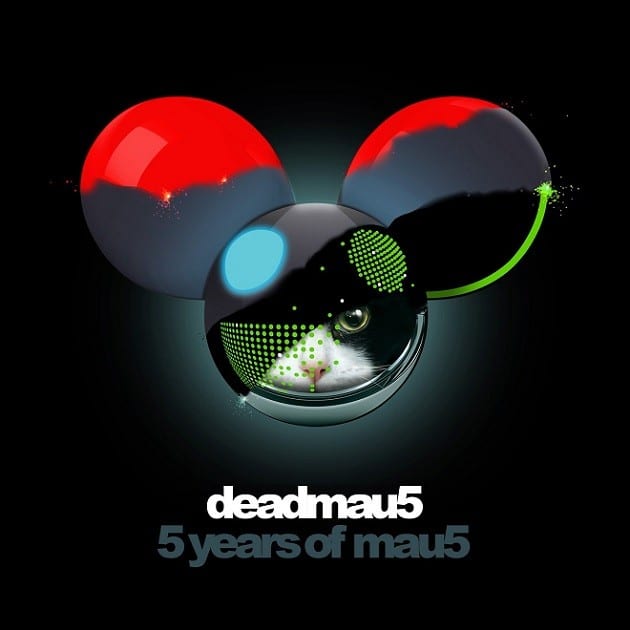 Disk 1 von 2
1. Ghosts 'n' Stuff
2. Raise Your Weapon
3. I Remember
4. Some Chords
5. Strobe (Club Edit)
6. The Veldt (8 Minute Edit)
7. Brazil (2nd Edit)
8. Aural Psynapse
9. Not Exactly
10. Sofi Needs A Ladder
Disk 2 von 2
1. Some Chords (Dillon Francis Remix)
2. Ghosts 'n' Stuff (Chuckie Remix)
3. The Veldt (Edit)
4. Maths (Botnek Remix)
5. Raise Your Weapon (Madeon Extended Remix)
6. Strobe (Michael Woods 2014 Remix)
7. I Remember (Shiba San Remix)
8. Raise Your Weapon (Wax Motif Remix)
9. Sofi Needs A Ladder (Pig&Dan Remix)
10. Ghosts 'n' Stuff (Nero Remix)