Das neue Album Gregorian – Masters of Chant X – The Final Chapter, wird mit seiner großartigen Tracklist vorerst das letzte Album der "Master of Chant" Reihe sein. Gregorian schauen damit auf einen beachten Erfolg zurück und gehören mittlerweile zu den erfolgreichsten Bands in Deutschland.
Besonders beachtlich ist dieser Erfolg, da Gregorian eben keine Pop Musik auf den Markt bringen die im Radio rauf und runter läuft und dennoch geht jedes Album durch die Decke. Mit über 10 Millionen Einheiten und zahlreichen Gold- und Platinauszeichnungen in 18 Ländern, erst mit "Master of Chant " erst einmal Schluss.
Im kommenden Jahr gehen Gregorian noch einmal auf große "The Final Chapter" Tour, wer die Band also noch einmal Live erleben möchte, sollte sich die Karten sichern, bevor es zu spät wird, denn die Tour wird natürlich gemeinsam mit dem Album beworben und so heißt es sicherlich früher oder später "Sold Out".
Ab dem 6. November 2015 steht Gregorian – Masters of Chant X – The Final Chapter für euch im Handel bereit. Wie immer an dieser Stelle, haben wir natürlich auch in diesem Fall weider die Tracklist und das passende Cover für euch am Start, damit ihr euch bereits jetzt einen ersten Eindruck vom Album machen könnt.
Als kleinen Bonus, haben wir noch ein Video als Trailer eingebunden, diesen Trailer hatte die Band auf ihrer Facebook Page eingebunden, viel Spaß damit.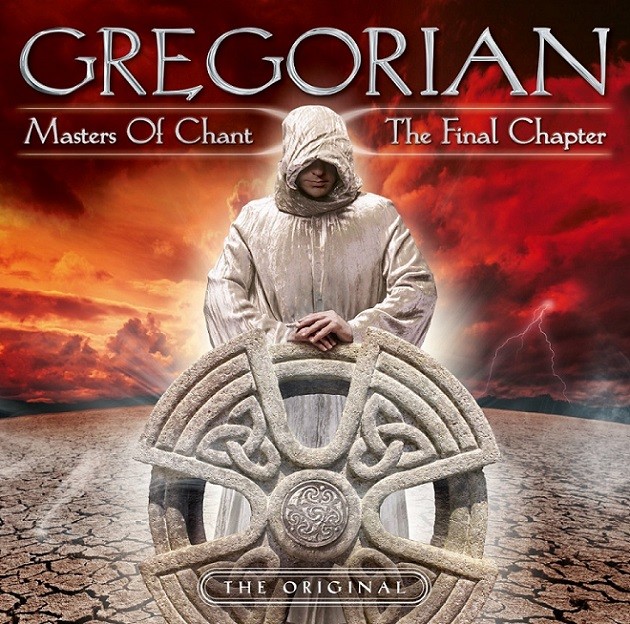 1. Masters Of Chant (feat. Amelia Brightman)
2. Cry Softly (feat. Narcis)
3. Angel
4. Strong
5. In My Life
6. Farewell (feat. Amelia Brightman)
7. Living Years
8. Just For You
9. Gentle – Gregorian Version
10. I Shall Be Released
11. Shout
12. Baby Can I Hold You
13. Time To Say Goodbye – Gregorian Version
14. Good Night, Companions