Auch das Album Gwen Stefani – This Is What the Truth Feels Like und die dazugehörige Tracklist, mussten die Fans der Sängerin verdammt lange warten. Ganze 10 Jahre nachdem sie ihr Album "Hollaback Girl" auf den Markt brachte, folgt nun endlich das neue Studioalbum.
Wenn man sich durch die Klatsch-Presse wühlt, liest man oft, dass Gwen Stefani ihre Trennung in dem Album verarbeitet haben soll, so gehen die Songs von "Misery" bis "Me Without You". Ob das nun stimmt, weiß wohl nur Gwen selber oder vielleicht auch noch ihr Produzent.
Ihre Fans freut es zumindest, endlich wieder etwas neues von ihr zu hören und dann nicht nur eine neue Single, sondern gleich an komplettes Album. Bis zum Release am 18. März 2016 ist es zwar noch eine Weile hin aber dennoch haben wir natürlich schon jetzt die Tracklist und das passende Cover für euch am Start.
Sollte euch das Album zusagen, könnt ihr es natürlich schon jetzt bei Amazon oder anderen Shops vorbestellen, damit ihr es pünktlich zum Release im Briefkasten habt. Darüber hinaus, könnt ihr Gwen Stefani und ihr Album "This Is What the Truth Feels Like" unterstützen, in dem ihr am Ende des Artikels auf die Like Button klickt.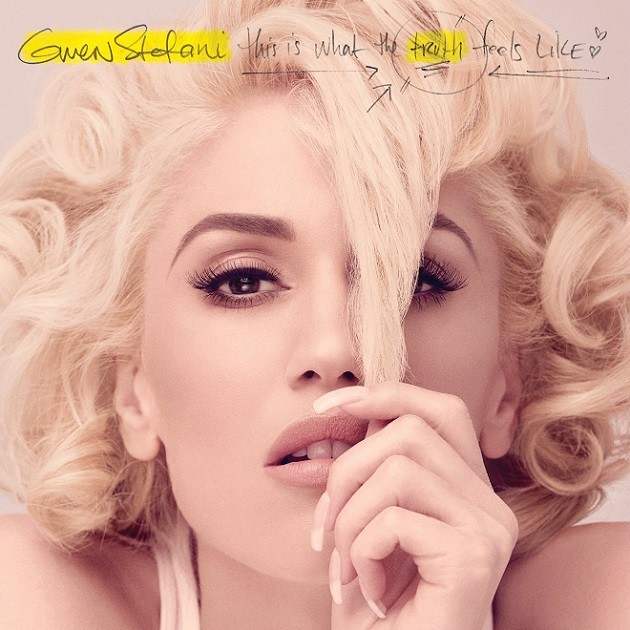 1. Misery
2. You're My Favorite
3. Where Would I Be
4. Make Me Like You
5. Truth
6. Used To Love You
7. Send Me A Picture
8. Red Flag
9. Asking For It
10. Naughty
11. Me Without You
12. Rare
13. Loveable