Mit dem neuen Album The Bosshoss – Black Is Beautiful, bringen die Jungs eine Tracklist auf den Markt, die sich gewaschen hat. Zugegeben, ihre Fans mussten auch ziemlich lange auf neue Lieder warten, denn über 20 Monate war es relativ ruhig um The Bosshoss.
Langeweile hatten The Bosshoss sicherlich in der Zeit nicht, doch ob das neue Album auch an die großen Erfolge vom Album " Dos Bros " anknüpfen können. Über 300.000 mal wurde das Album verkauft, und belegte damit Platz 1 der Alben Charts. Damit ist "DosBros" das erfolgreichste Album der Bandgeschichte geworden.
Als Vorbote auf das neue Album The Bosshoss – Black Is Beautiful, wurde die Single "Ayo" auf Youtube ins Rennen geschickt. Die Meinungen der Fans sind nahezu durchweg positiv, die Klickzahlen jedoch selbst im deutschen Bereich eher Mau, was sich jedoch mit dem Album Release ändern dürfte.
Neben der Tracklist und dem Cover des neuen Albusm, haben wir euch natürlich auch die besagte Single "The BossHoss – Ayo" eingebunden, damit ihr schon einmal einen guten Eindruck von der Richtung der neuen Songs bekommen könnt.
Wenn euch das Paket überzeugen kann, merkt euch den 26. Oktober 2018 vor, denn ab diesem Tag steht das Album The Bosshoss – Black Is Beautiful für euch im Handel bereit.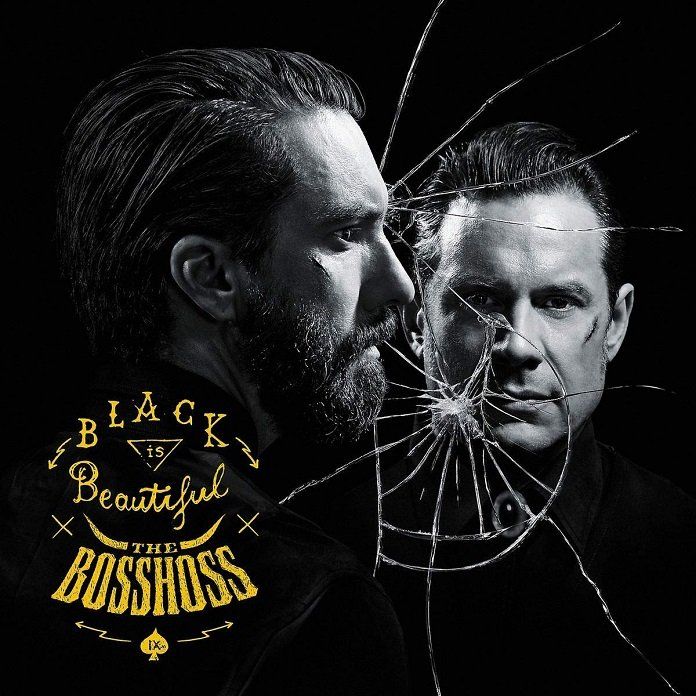 01.The BossHoss – Black Is Beautiful 3:37
02.The BossHoss – In Your Face 3:36
03.The BossHoss – Ayo 3:19
04.The BossHoss – Till I Want No More 3:35
05.The BossHoss – She 3:32
06.The BossHoss – Little Help 3:51
07.The BossHoss – Prison Of Passion 3:31
08.The BossHoss – Wrong Song 3:37
09.The BossHoss – Good Deed 3:54
10.The BossHoss – Road Fever 3:46
11.The BossHoss – Smile 3:52
12.The BossHoss – Cook It Up 4:26
13.The BossHoss – What Could Possibly Go Wrong 6:01