Das neue Album Train – A Girl A Bottle A Boat ist auf den Weg und wir haben die Tracklist für euch am Start. Auf Train ist einfach Verlass: pünktlich alle zwei Jahre erscheint die kalifornische Band wieder auf der Bildfläche und serviert uns einen neuen Über-Hit.
Nach Hey, Soul Sister (2010, vom Album Save Me San Francisco), Drive By (2012, vom Album California 37 ) und Angel In Blue Jeans (2014, vom Album Bulletproof Picasso) warten Patrick Monahan und Co. nun im Herbst 2016 mit dem supereingängigen Midtempo-Popsong Play That Song auf.
Um herauszufinden, welches Lied denn nun gemeint ist, das die Band vom DJ die ganze Nacht hindurch immer wieder hören will, muss man allerdings die Ohren spitzen: Play That Song enthält ein Sample des Hoagy Carmichael/Frank Loesser-Klassikers Heart And Soul aus dem Jahr 1938, der u.a. in der Version der Cleftones (1961) ein Hit wurde. Filmsfans kennen den Song u.a. aus American Graffiti .
Bis um Release am 27. Januar 2017 dauert es ja nicht mehr lange, also solltet ihr euch die Tracklist und das passende Cover schon einmal anschauen, damit ihr wisst was euch erwartet. Darüber hinaus, haben wir euch das Lyrics Video zur Single "Train – Lottery " für euch eingebunden, als kleinen Vorgeschmack auf das neue Album.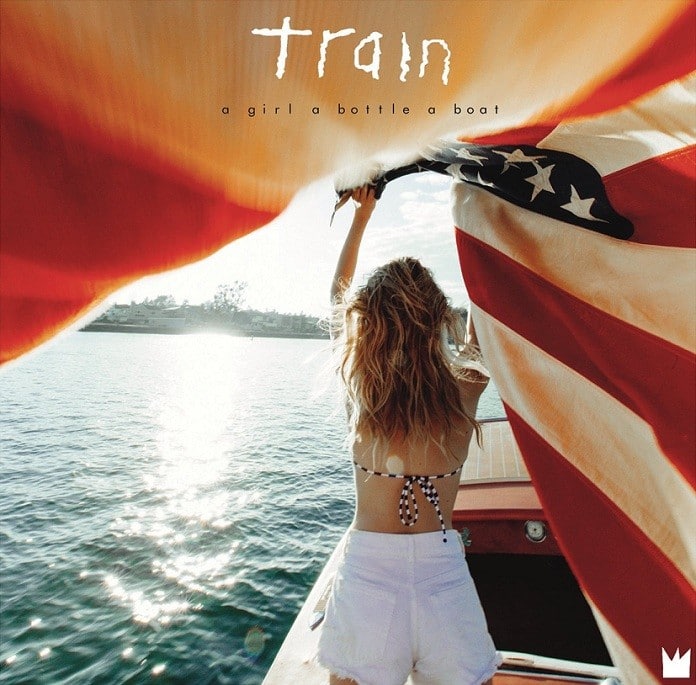 1. Drink Up
2. Play That Song
3. The News
4. Lottery
5. Working Girl
6. Silver Dollar
7. Valentine
8. What Good is Saturday
9. Loverman
10. Lost and Found
11. You Better Believe