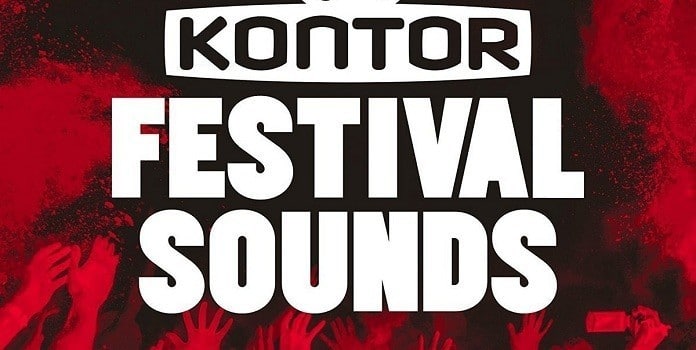 Wenn die Kontor Festival Sounds 2017 – The Beginning ihren MiniMix und ihre Tracklist ins Rennen schickt, ist die neue Festival Saison in Europa definitiv nicht mehr weit. Auch wenn man in diesen Tagen eher nicht an Sommer, Sonne und Festival Feeling denkt, ist der Frühling nicht mehr soweit entfernt.
Während vor einigen Jahren die großen Festivals eher im Juni, Juli und August stattgefunden haben, sieht das mittlerweile anders aus, denn die ersten großen Festivals beginnen mittlerweile im März bzw. April. Wer sich vor Indoor Festivals nicht scheut, kann eigentlich das ganze Jahr über die Mega Events in Europa erleben.
Kommen wir nun aber zurück zur Kontor Festival Sounds 2017 – The Beginning und werfen mal einen Blick auf die Tracklist. Dort gibt es wieder einmal reichlich Top Tracks von unter anderem Hardwell, Armin van Buuren, Wolfpack, DBSTF, Julian Calor, Ummet Ozcan, Quintino, Afrojack, Steve Aoki und unfassbar vielen weiteren.
Bis zum Release ist es zum Glück auch nicht mehr ganz so lange hin, denn bereits ab dem 3. Februar 2017 steht die Kontor Festival Sounds 2017 – The Beginning für euch im Handel bereit. Neben der Tracklist und dem passenden Cover, haben wir auch den MiniMix zur neuen Compilation für euch am Start, damit ihr wisst was euch erwartet.
Wenn euch das gesamte Paket zusagt, könnt ihr die kommende Ausgabe der Festival Sounds bereits jetzt bei Amazon oder anderen Shops vorbestellen, damit ihr sie pünktlich zum Release in den Händen halten könnt.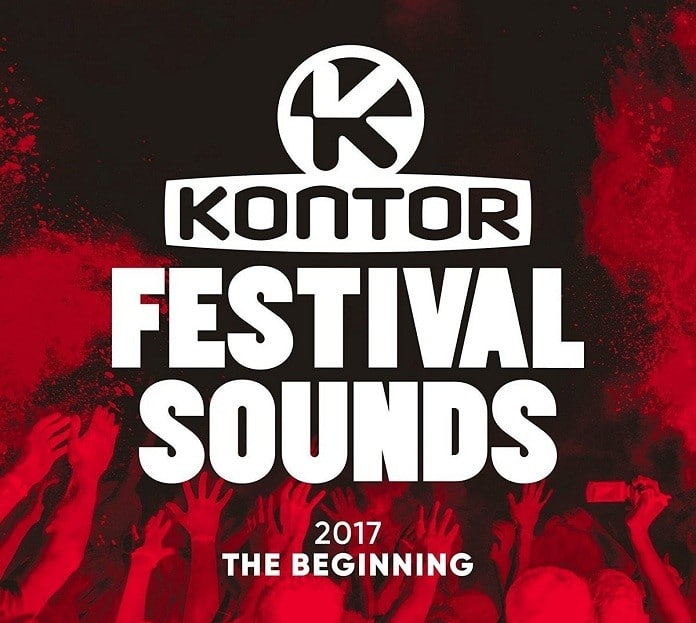 Disk 1:
01. ARMIN VAN BUUREN VS VINI VICI FEAT. HILIGHT TRIBE – GREAT SPIRIT
02. HARDWELL & W&W – GET DOWN
03. STEVE AOKI FEAT. RICH THE KID & ILOVEMAKONNEN – HOW ELSE (DAVID GUETTA REMIX) (DIRTY VERSION)
04. AFROJACK – ROCK THE HOUSE (SAG & CHASNER REMIX)
05. GARMIANI FEAT. SANJIN – JUMP & SWEAT
06. WOLFPACK VS BOOSTEDKIDZ – LOKNEZ 07 WILL SPARKS, TYRON HAPI & LUCIANA – GORILLA
08. QUINTINO – UNDERGROUND
09. KURA – TORA
10. MAXRIVEN – RHYTHM IS A DANCER
11. UMMET OZCAN – MEGATRON
12. CRYSTAL LAKE & THE DIRTY CODE – SULTANS
13. KAAZE – HAARTZ
14. DBSTF & MAURICE WEST – TEMPLE
15. TWIIG – HOW WE FEELIN
16. RIGGI & PIROS – WILD AT HEART
17. TOMMIE SUNSHINE & KRUNK!– BANG BOOM
18. JULIAN CALOR & MANSE – ATLAS
19. RIVERO & REGGIO– MENTAL
20. BASS MODULATORS – LET IT MOVE YA
Disk 2:
01. DIMITRI VEGAS & LIKE MIKE VS DIPLO – HEY BABY [FEAT. DEB'S DAUGHTER] (BLASTERJAXX REMIX)
02. LOST FREQUENCIES – WHAT IS LOVE 2016 (DIMITRI VEGAS & LIKE MIKE REMIX)
03. MARTIN GARRIX FEAT. BEBE REXHA – IN THE NAME OF LOVE (DALLASK REMIX)
04. W&W – CARIBBEAN RAVE
05. NICKY ROMERO & NAVARRA – CROSSROADS
06. AXWELL & SHAPOV – BELONG (AXWELL & YEARS REMODE)
07. HARDWELL & QUINTINO – BALDADIG
08. SONIC ONE & KONIH – BASTED
09. MOGUAI – PRAY FOR RAIN (MUZZAIK REMIX)
10. JOCHEN MILLER & TOM FALL FEAT. TIM WHITE – SOBER
11. DASH BERLIN FEAT. DO – HEAVEN
12. MAURICE WEST – DON'T YOU SAY
13. MICHAEL WOODS FEAT. JASON WALKER – ORCHESTRA
14. DUBVISION & JUSTIN OH– UNDER THE STARS
15. THIRD PARTY – LIVE FOREVER
16. SUYANO & ADVENTURER – OVERLOAD
17. LAIDBACK LUKE & WILL SPARKS FEAT. ALICIA MADISON – PROMISCUOUS
18. BANKMEN – MAXIMUM
19. JOEY DALE & MADDIX – SHAKE IT
20. ORJAN NILSEN – KILOWATTS
Disk 3:
01. DON DIABLO & STEVE AOKI X LUSH & SIMON FEAT. BULLYSONGS – WHAT WE STARTED
02. MAJOR LAZER & SHOWTEK – BELIEVER
03. THOMAS GOLD FEAT. JILLIAN EDWARDS – MAGIC (ANGEMI REMIX)
04. NERVO & SAVI FEAT. LAUREN BENNETT– FOREVER OR NOTHING
05. DILLON FRANCIS & NGHTMRE – NEED YOU
06. SHOWTEK – SWIPE
07. BIGGI & MARVEGA – MOVE YOUR BODY
08. NEPTUNICA FEAT. MATT DEFREITAS – ALIVE
09. RALVERO – HUNKAAR
10. STAMEN – FEEL GOOD
11. YVES V – CONDOR
12. SICK INDIVIDUALS X HOLL & RUSH – HELIX
13. SHAUN FRANK FEAT. ASHE – LET YOU GET AWAY (DIRTY VERSION)
14. SARTEK & DJEREM – MY ADDICTION
15. MIKE HAWKINS – HOLLYWOOD
16. JOHN DAHLBÄCK – BAPALAPA
17. DAVE202 – LUCKY PUNCH
18. ALBIN MYERS – WHAT'S THE TIME?
19. SUNNERY JAMES & RYAN MARCIANO AND EDDIE THONEICK – DRUMS OF TOBAGO
20. SULTAN + SHEPARD – SAMBA SIXTEEN