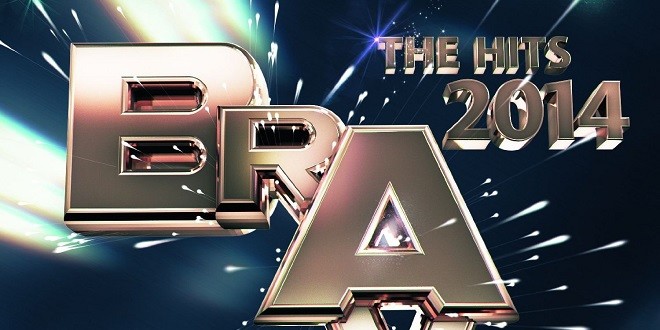 Zum Ende des Jahres darf die Bravo the Hits 2014 mit ihrer Tracklist nicht fehlen, denn sie bringt noch einmal alle großen Hits des Jahres auf eine Doppel-CD. Während viele Compilation-Reihen bereits den Ausblick auf die kommende Saison wagen, blick die Bravo Hits Reihe noch einmal zurück.
Nachdem wir in den letzten Wochen bereits über die Bravo Hits 87 informiert haben, folgt nun also die Bravo the Hits 2014, denn die neue Bravo Hits 88 wird voraussichtlich erst im Februar 2015 erscheinen, so ungefähr sind die Zeiträume zumindest die letzten Jahre gewesen.
Wer also nur die größten Hits des Jahres 2014 haben möchte und nicht alles mögliche aus den Charts, ist am Ende eines Jahres mit " Bravo The Hits .. " immer gut bedient. Veröffentlicht wird die Ausgabe bei Polystar (Universal Music) und zwar am 14. November 2014.
Selbstverständlich bieten wir euch bereits jetzt das Cover und die Tracklist der Bravo the Hits 2014, wenn euch gefällt was ihr da seht, dann könnt ihr das gute Stück natürlich bereits bei Amazon oder anderen Shops vorbestellen.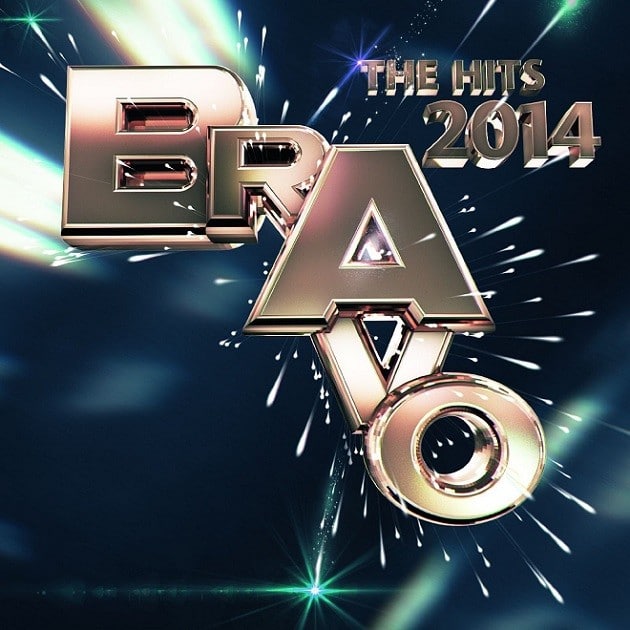 Vorläufige Tracklist, Änderungen durchaus möglich:
Disk 1:
1.Shake It Off – Taylor Swift
2.All About That Bass – Meghan Trainor
3.Geronimo – Sheppard
4.Animals – Maroon 5
5.Arrows – Fences Feat. Macklemore & Ryan Lewis
6.The Days – Avicii
7.Lovers On The Sun – David Guetta Feat. Sam Martin
8.A Skiy Full Of Stars – Coldplay
9.Sun Goes Down – Robin Schulz Feat. Jasmine Thompson
10.Hideaway – Kiesza
11.My Love – Route 94 Feat. Jess Glynne
12.Nobody To Love – Sigma
13.Dark Horse – Katy Perry Feat.Juicy J
14.Black Widow – Iggy Azalea Feat. Rita Ora
15.Hard Out Here – Lily Allen
16.Liar Liar – Cris Cab
17.Traum – CRO
18.Au revoir – Mark Forster Feat. Sido
19.Auf uns – Andreas Bourani
20.Atemlos durch die Nacht – Helene Fischer
21.Heroes – Alesso Feat. Tove Lo
22.Break Free – Ariane Grande Feat. Zedd
Disk 2:
1.Happy – Pharrell Williams
2.Sing – Ed Sheeran
3.When The Beat Drops Out – Marlon Roudette
4.Waves (Robin Schulz Edit) – Mr. Probz
5.Prayer In C – Lily Wood &The Brick & Robin Schulz
6.Fade Out Lines – The Avener
7.Rather Be – Clean Bandit Feat. Jess Glynne
8.Am I Wrong – Nico & Vinz
9.Wiggle – Jason Derulo Feat.Snoop Dogg
10.All Of Me – John Legend
11.Masterpiece – Jessie J
12.Stay With Me – Sam Smith
13.Say You Love Me – Jessie Ware
14.Budapest – George Ezra
15.Of The Night – Bastille
16.Riptide – Vance Joy
17.Calm After Storm – The Common Linnets
18.When I Found Love Again – James Blunt
19.Black Saturday – Mando Diao
20.Love Runs Out – One Republic
21.Final Masquarade – Linkin' Park
22.What Are You Waiting For? – Nickelback