Auch die Club Sounds 79 schickt ihre Tracklist zum Ende des Jahres noch einmal ins Rennen. In Sachen Dance Music gibt es nicht mehr viele Compilations die noch ganz vorne mitspielen, eine davon ist natürlich die Club Sounds Reihe aus dem Hause Sony Music.
Auf Augenhöhe, wenn man das so bezeichnen möchte, sind da eigentlich nur noch die Future Trance, Dream Dance und die Kontor Top of The Clubs. Natürlich gibt es noch weitere Compilations in diesem Sektor, wie z.B. die About Berlin, Afterhour oder die noch recht neue Dance Club Compilation.
Wir halten euch auf jeden Fall fleißig auf dem laufenden im Bereich Dance Music Compilation, damit ihr keine große Compilation verpasst. So natürlich auch im Bereich der Club Sounds 79, diese hat zwar mächtig nachgelassen aber leider trifft dies auf alle Sony Music Compilation zu.
Der Markt in dem Sektor wird immer härter und die Trends wechseln sich alle paar Wochen in den Clubs hat. Darüber hinaus gibt es auch Regionale sehr große Unterschiede, während in NRW mittlerweile Trap lastige Sounds sehr gut funktioniere, funktionieren die im Norden in den Clubs fast gar nicht.
Bis zum Release der Club Sounds 79 dauert es noch ein paar Tage, denn erst ab dem 4. November 2016 steht sie für euch im Handel bereit. Bis dahin, haben wir natürlich wie gewohnt die Tracklist und das passende Cover für euch am Start, damit ihr wisst was euch zum Release erwartet.
Wie gewohnt, könnt ihr die Club Sounds 79 bereits jetzt bei Amazon oder anderen Shops vorbestellen, so habt ihr sie dann pünktlich zum Release bei euch im Postkasten. Selbstverständlich gibt es das gute Stück auch als MP3 Download in den jeweiligen Stores.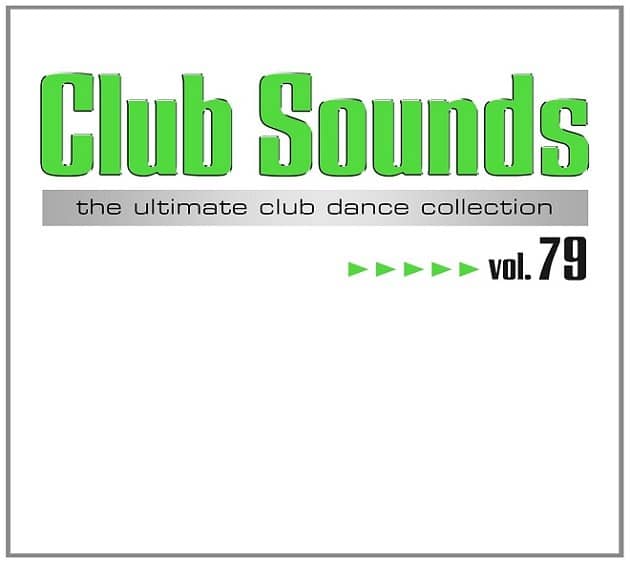 Disk 1:
01. Kungs Feat. Jamie N Commons – Don't You Know
02. The Chainsmokers Feat. Halsey – Closer
03. Martin Garrix & Bebe Rexha – In The Name Of Love
04. Major Lazer Feat. Justin Bieber & Mø – Cold Water
05. John Gibbons – Would I Lie To You
06. Cheat Codes & Dante Klein – Let Me Hold You (Turn Me On)
07. Craig David & Sigala – Ain'T Giving Up (Sigala Club Mix)
08. Pitbull Feat. Flo Rida & Lunchmoney Lewis – Greenlight (TJR Remix)
09. Filatov & Karas – Tell It To My Heart
10. Bodybangers – Sunglasses At Night
11. Sak Noel & Salvi Feat. Sean Paul – Trumpets
12. Imani Williams Feat. Sigala & Blonde – Don't Need No Money (Martin Jensen Remix)
13. Hitimpulse – I'm In Love With The Coco
14. Afrojack Feat. Ty Dolla $Ign – Gone
15. Fifth Harmony – That's My Girl
16. DJ Antoine Feat. Conor Maynard – Dancing In The Headlights
17. Mikabu & Yuunu Feat. Amber Revival – Ready To Go
18. Miss Li – Bonfire (Total Ape Remix)
19. DDei & Estate – Weekend
20. Italobrothers – Summer Air
21. Aquagen – Hard To Say I'm Sorry (Coco Fay Sidestep Edit)
22. Ftampa Feat. Amanda Wilson – Stay
23. Major Lazer & Showtek – Believer
Disk 2:
01. Alle Farben – Bad Ideas
02. Mø – Final Song
03. Julian Perretta – Karma
04. Rag'n'bone Man – Human (MJ Cole Remix)
05. Bakermat Feat. Alex Clare – Living
06. Charming Horses Feat. Abaz – Say So
07. Feder Feat. Alex Aiono – Lordly
08. Robin Schulz Feat. Graham Candy – 4 Life
09. Arizona – I Was Wrong (Robin Schulz Remix)
10. Lizot Feat. Marius Gröh – Schlaflos (Blondee & Roberto Mozza Remix)
11. Stereoact Feat. Jakob Wiss – Rand Der Welt (Jerome Remix)
12. Jam Feat. Solamay – One Of Us
13. Topic Feat. Jake Reese – Find You
14. About Barbara – Bis Der Himmel Sich Dreht
15. DJ Shog Feat. Eric Lumiere – Catch (Kraash Remix Edit)
16. Mynga & Hechmann Feat. Grant Genske – I'm Done (Robs & Duke Remix)
17. Lions Head – See You (Cotone Remix)
18. Stefan Rio – Don't Stop Movin
19. Sonic Acoustics – Piano In Crime (Kasima Remix)
20. Armand Van Helden – Wings
21. Tieks Feat. Dan Harkna – Sunshine
22. Ninetoes Vs. Fatboy Slim – Finder (Hope)
23. Burak Yeter Feat. Danelle Sandoval – Tuesday
Disk 3:
01. Makj & Timmy Trumpet Feat. Andrew W.K. – Party Till We Die
02. Don Diablo – Cutting Shapes
03. KSHMR & Tigerlily – Invisible Children
04. Tujamo – Boom!
05. Laidback Luke & Kura – Mad Man
06. Bassjackers Feat. Luciana – Fireflies
07. Hardwell & Blasterjaxx – Going Crazy
08. W&W & Hardwell & Lil Jon – Live The Night
09. TJR – Freaks
10. Blasterjaxx – Big Bird
11. Sonic One – We Rock This Club (Twoloud Edit)
12. Nicola Fasano & Miami Rockets – I Like To Move It
13. Bali Bandits – Smack!
14. Ioi Feat. Joel Jorgensen – Invention (Bigroom Edit)
15. Timmy Trumpet & Angemi – Collab Bro
16. Bastian Smilla – Charge (Pulsedriver Bounce Edit)
17. Brooklyn Bounce & Steve Modana – Bass Loud Beats Proud
18. Hr. Troels Feat. Josh Lorenzen – Run
19. Rene Rodrigezz & Niels Van Gogh – Weekend Mode
20. Tom Reevox – Get Up!
21. Armin Van Buuren Vs. Human Resource – Dominator
22. Moti & Maurice West – Disco Weapon
23. Quintino & Crossnaders – EMF