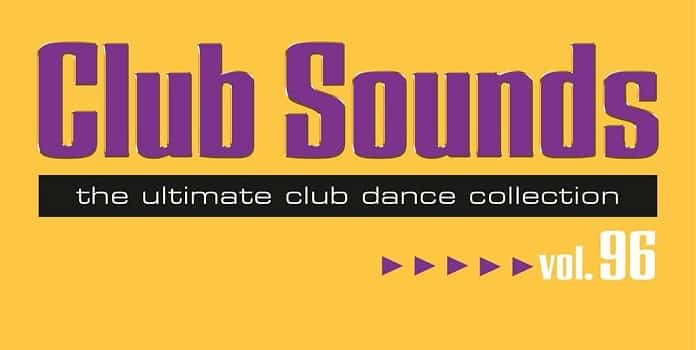 Die brandneue Club Sounds 96 steht kurz bevor und schickt vorab ihre Tracklist schon einmal ins Rennen. Wie mittlerweile im Dance Musik Bereich üblich, kommt natürlich auch die neue Ausgabe der Club Sounds Compilation, als 3er CD Box um die Ecke und hat somit unheimliche viele Tracks mit an Board.
An der Spitze der CD-Box steht mit "We Are The People" der offizielle Song der UEFA Euro 2020, der in diesem Jahr nicht zu einem Mega Hit wurde in Deutschland. Abgesehen davon, finden sich überraschend viele Cover bzw. Neuauflagen bekannter Songs auf der Club Sounds 96, was für reichlich Textsicherheit sorgen sollte.
Die Club Sounds 96 ist übrigens bereits die letzte reguläre Ausgabe der Reihe im Jahr 2021, denn kurz vor dem Winter kommt nur noch die Best of 2021 auf den Markt. Los dürfte es dann wieder mit der 97. Ausgabe im Januar 2022 gehen, auch wenn dies noch echt lang hin ist.
Werfen wir allerdings noch schnell einen Blick auf die Tracklist der Club Sounds 96, denn hier findet ihr wieder zahlreiche Top Tracks. Mit dabei sind Songs von Martin Garrix, Dimitri Vegas & Like Mike, Don Diablo, Sam Feldt, Bakermat, Robin Schulz, Felix Jaehn, Harris & Ford, VIZE und viele weitere.
Ein wenig Geduld müsst ihr allerdings noch beweisen, denn erst ab dem 6. August 2021 steht die Club Sounds 96 für euch im Handel bereit. Für den ersten Eindruck, haben wir hier natürlich die XXL Tracklist und das dazugehörige gewohnt schlichte Cover neuen Ausgabe für euch.
Sollte euch die Club Sounds 96 überzeugen, wovon wir an dieser Stelle einfach einmal ausgehen, dann nutzt die Zeit bis zum Release und bestellt euch direkt beim Händler eures Vertrauens ein Exemplar vor, um den Release Termin nicht zu verpassen.
Disk 1:
01.Bono, Martin Garrix feat. Bono & The Edge – We Are The People – Official UEFA EURO 2020 Song 3:37
02.RAYE, David Guetta & Joel Corry – Bed 2:58
03.Tom Grennan, Calvin Harris feat. Tom Grennan – By Your Side 3:09
04.Imanbek & Alan Walker, Lara Andersson – Sweet Dreams 2:19
05.Nea, Felix Jaehn & Dimitri Vegas & Like Mike – Heard About Me 2:14
06.Mike Williams & Felix Jaehn feat. Jordan Shaw – Without You 2:31
07.LIZOT x waybackwhen – What's Up? 2:48
08.Dynoro feat. 24kGoldn – Monsters 2:54
09.Feder & Ofenbach feat. Dawty Music – Call Me Papi 2:20
10.YouNotUs x LIZOT – Elevator 2:25
11.Drenchill feat. Indiiana – Paradise 2:28
12.Rita Ora x Sigala- You for Me 2:55
13.Alok & Glimmer of Blooms – My Head (Can't Get You Out) – Radio Edit 3:19
14.Tokio Hotel x VIZE – Behind Blue Eyes 2:51
15.Sam Feldt & Sam Fischer – Pick Me Up 2:54
16.Neptunica & Fabian Farell feat. Jon Paul Jerome – Against The Wall 2:11
17.Gigi D'Agostino, LA Vision – In & Out 3:21
18.Cascada & Trans-X – One Last Dance – Radio Mix 2:45
19.Timmy Trumpet feat. Smash Mouth – Camelot – Radio Edit 2:34
20.Don Diablo feat. Ty Dolla $ign – Too Much To Ask 3:10
Disk 2:
01.Robin Schulz feat. The Leonard – Kill the Fire 3:04
02.El Profesor – Bongo Cha Cha Cha (Summer Anthem) 2:44
03.YouNotUs x Michael Schulte – Bye Bye Bye 2:41
04.Charming Horses & Lotus & Felix Schorn – It Wasn't Me 2:12
05.Bakermat feat. LaShun Pace – Ain't Nobody 2:54
06.Deepend & Graham Candy – Belong 2:40
07.KSHMR feat. TZAR – You Don't Need To Ask – Radio Edit 3:19
08.Bodybangers & Stephen Oaks & Just Mike – Quit Playing Games (With My Heart) 2:30
09.Max + Johann x Paradigm feat. indiigo – Somebody 2:31
10.Ellipso x LUNAX x Morpheus – We Found Love 2:56
11.Drebae & Bodybangers & Lotus feat. Megan Thee Stallion – No Pressure 3:14
12.Ampris & Amfree & Sway Gray – Trick Me 2:12
13.Naava – Wake Me With A Kiss – Edit 2:23
14.Charming Horses & MBP – Save Me 2:22
15.Anstandslos & Durchgeknallt feat. Shari – Morgens bin ich immer müde 2:30
16.Alex Pizzuti x Max + Johann feat. Jo – Boom 2:55
17.Vion Konger – I Just Gotta Know 2:33
18.Madism & KIGALI – Tell Me 2:32
19.Phatt Lenny & Dwin – Leave The Lights On 2:15
20.Fred again.. x The Blessed Madonna – Marea (We've Lost Dancing) 4:45
Disk 3:
01.Gabry Ponte x LUM!X x Prezioso – Thunder 2:40
02.Solo, Lum!x – Secrets 2:38
03.Harris & Ford & Outsiders – Irrenhaus 3:21
04.Gaullin & Julian Perretta – Seven Nation Army 2:53
05.Ostblockschlampen feat. Octavian – Tomorrowland 3:05
06.Ranji feat. Halflives Vini Vici – Everyday Rockstars – Radio 3:29
07.Gabry Ponte x LIZOT – Rabbit Hole 2:34
08.Jay Mason KAAZE – On My Way 2:43
09.Giorgio Gee & Clinton – Body Baby 2:15
10.Mazza & Sary – Bang Bang – Klaas Remix 2:59
11.Papa Roach & VIZE – Core (That's Who We Are) 2:58
12.Freischwimmer & Sary, Klaas – Take My Hand 2:48
13.Quintino & Thomas Gold – Quechua – Radio Edit 2:59
14.Felix Schorn & Octavian Zombic – Nine To Five 2:09
15.Bodybangers & Lotus & Cocomo – No No 1:58
16.Leonie Burger, Leony ALOTT – Working Title 3:38
17.Amfree & GREYMA feat. Bunny Beatz – I'll Break – Edit 2:28
18.GREYMA & Amfree – India 2:07
19.Cosmic Gate – Feel It 3:27
20.Ummet, Frogmonster feat. Karra Ozcan- Remember The Summer 2:50