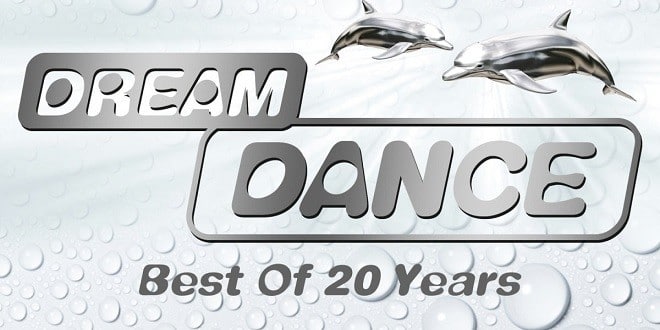 Die Dream Dance – Best of 20 Years entführt euch mit ihrer Tracklist in eine musikalische Zeitreise die ihres gleichen sucht. Vor mittlerweile etwas über 20 Jahren hieß es zum ersten mal " Folge dem Delphin " und als eine der wenigen Dance Compilations, ist die Dream Dance Reihe noch heute erfolgreich.
Während manche gesagt haben, das Konzept der Dream Dance geht nicht genug mit der Zeit, scheint es nun genau das zu sein, was diese Compilation so besonders macht. Klar zog auch hier die EDM BigRoom Welle mit ein, jedoch nicht um jeden Preis, wie es z.B. bei der Future Trance oder Kontor Top of the Clubs der Fall war.
Hier bekommt ihr also echte Klassiker geboten, wie z.B. von Schiller, ATB, DJ Quicksilver, DJ Shog, Paul van Dyk, ATB, Faithless, Eric Prydz, Armin van Buuren, Above & Beyound und unfassbar viele weitere, denn auch hier gibt es wieder eine 3er CD-Box zum Preis einer Doppel-CD.
Bis zum 17. Juni 2016 müsst ihr euch jedoch noch gedulden, denn erst dann steht die Dream Dance im Handel für euch bereit. Wir haben bis dahin die Tracklist und das passende Cover für euch am Start und wem das noch nicht reicht, der kann sich mit dem dazugehörigen MiniMix einen ersten Eindruck der neuen Dream Dance Zeitreise verschaffen.
Wenn sie euch überzeugt, könnt ihr die Dream Dance – Best of 20 Years natürlich bereits jetzt bei Amazon oder anderen Shops vorbestellen.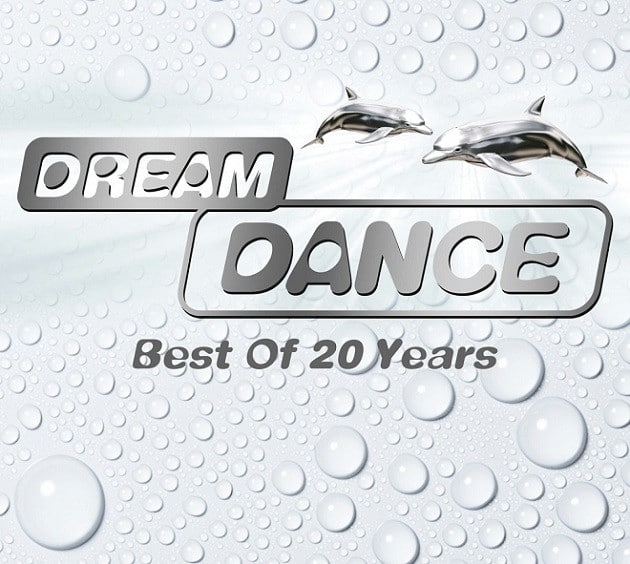 Disk 1:
1.FAITHLESS – Insomnia
2.ATB – 9 PM (Till I Come)
3.SWEDISH HOUSE MAFIA FEAT. JOHN MARTIN- Don't You Worry Child
4.PAUL VAN DYK- For An Angel
5.AVICII – Levels
6.SYLVER – Turn The Tide
7.NALIN & KANE- Beachball
8.LASGO – Something
9.DARUDE – Sandstorm
10.CALVIN HARRIS FEAT. ELLIE GOULDING- Outside
11.TIËSTO – Lethal Industry
12.NIELS VAN GOGH VS. ENIAC- Pulverturm
13.DJ QUICKSILVER- Bellissima
14.KAI TRACID- Your Own Reality
15.SCHILLER- Das Glockenspiel
16.ALICE DEEJAY- Better Off Alone
17.DJ SHOG – Another World
18.PUSH – Universal Nation
19.BONUS TRACK: DREAM DANCE ALLIANCE- Megamix (Best Of 20 Years)
Disk 2:
1.KYGO FEAT. CONRAD SEWELL- Firestone
2.DELERIUM FEAT. SARAH MCLACHLAN- Silence (Tiesto Edit)
3.ARMIN VAN BUUREN FEAT. TREVOR GUTHRIE- This Is What It Feels Like
4.CHICANE – Saltwater
5.DASH BERLIN- Till The Sky Falls Down
6.ABOVE & BEYOND VS. ANDY MOOR- Air For Life
7.ERIC PRYDZ – Pjanoo
8.ENERGY 52- Cafe del Mar (Three N One Radio Mix)
9.MOTORCYCLE- As the Rush Comes
10.4 STRINGS- Take Me Away (Into The Night)
11.YORK – The Awakening
12.ARMIN VAN BUUREN PRES. PERPETUOUS DREAMER- The Sound Of Goodbye
13.RANK 1 – Airwave
14.AYLA – Ayla (DJ Taucher Radio Edit)
15.SYSTEM F- Out Of The Blue
16.HUMATE – Love Stimulation
17.CYGNUS X – Superstring (RANK 1's Radio Edit)
18.SOUTHSIDE SPINNERS- Luvstruck
19.TAUCHER- Child Of The Universe (Sanvean)
20.TALLA 2XLC- Can You Feel The Silence
21.DJ SAKIN & FRIENDS- Protect Your Mind (Braveheart)
22.COSMIC GATE – Melt To The Ocean
Disk 3:
1.MEMBERS OF MAYDAY- Sonic Empire
2.DA HOOL- Meet Her At The Loveparade
3.AVICII VS. NICKY ROMERO- I Could Be the One
4.SASH! FEAT. RODRIGUEZ- Ecuador
5.DAVID GUETTA FEAT. SIA- Titanium
6.GIGI D'AGOSTINO- L'Amour Toujours
7.MAURO PICOTTO- Komodo
8.PULSEDRIVER – Cambodia
9.SVENSON & GIELEN- Twisted
10.NATURE ONE INC.- The Golden 10
11.BARTHEZZ – On The Move
12.BROOKLYN BOUNCE- Bass, Beats & Melody
13.STARSPLASH – Free
14.JORDAN & BAKER- Explode (Marc van Linden Mix)
15.NIKOLAI – Ready To Flow
16.QUENCH – Dreams
17.SUNBEAM- Outside World
18.YVES DERUYTER- Calling Earth
19.JONES & STEPHENSON- The First Rebirth
20.CHERRYMOON TRAX- The House of House
21.RMB – Redemption 2.0
22.MARUSHA- Somewhere Over The Rainbow