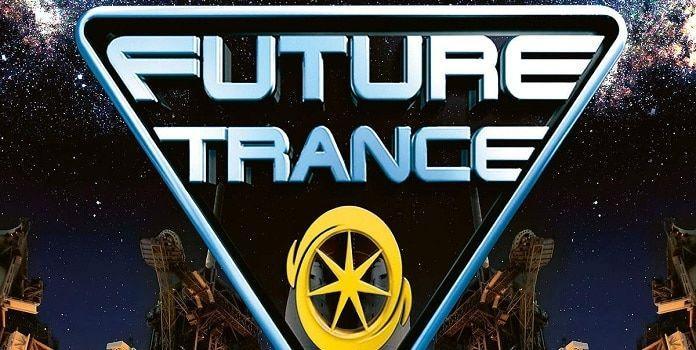 Die neue Future Trance 87 bringt mit ihrer Tracklist wieder ordentlich Schwung in den Compilation Markt. Na gut, zumindest im Dance Music Sektor, denn neben der Future Trance 87, sind derzeit auch die Club Sounds 88 und die Kontor Top of the Clubs 81 neu auf den Markt gekommen.
Gerade das Flaggschiff von Kontor, lässt eigentlich alle anderen Compilations im Regen stehen. Hier bekommt hier gleich 4 CDs zum Preis einer Doppel-CD und darüber hinaus noch, wie man es von den Compilations aus dem Hause Kontor so kennt, zahlreiche Exklusive Tracks bzw. Remixe.
Kommen wir aber zurück zur Future Trance 87, denn auch wenn es hier immer wieder Kritiker gegen die Trackauswahl gibt, wird euch hier einiges geboten. Auch dieses mal bekommt ihr über 60 Tracks verteilt auf insgesamt 3 CDs und auch das zu einem wirklich fairen Preis.
Bis zum Release dauert es zwar noch ein paar Tage, allerdings könnt ihr die Zeit bis zum 22. Februar 2019 nutzen, um euch schon einmal ausreichend zu informieren. So haben wir hier für euch, wie gewohnt die Tracklist und das passende Cover für euch am Start, damit ihr wisst was euch hier erwartet.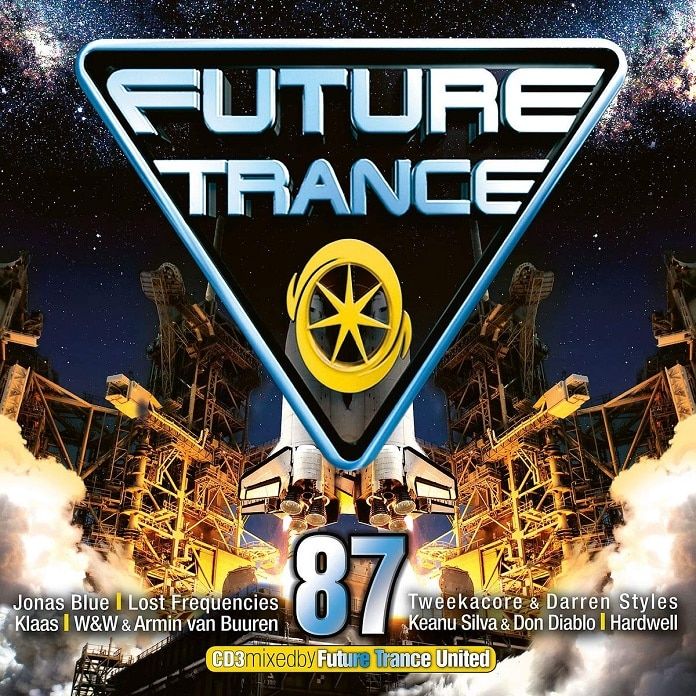 Disk 1:
01. Keanu Silva – King Of My Castle (Don Diablo Edit)
02. Jonas Blue feat. Liam Payne & Lennon Stella – Polaroid (R3HAB Remix)
03. Klaas & Londonbeat- I've Been Thinking About You (Klaas Remix)
04. Mike Williams x Mesto – Wait Another Day
05. RaveVegas – Axel F
06. Marc Korn & Jaycee Madoxxe – Miracle (Steve Modana Edit)
07. SLATIN – Apple Juice (MOTi Remix)
08. Don Diablo – I Got Love
09. Perfect Pitch – In The Air Tonight
10. Dimitri Vegas & Like Mike vs. Armin van Buuren and W&W – Repeat After Me
11. Wolfpack & Eastblock Bitches – Apache Anthem
12. Maurice West – The Kick
13. Bobby Rock – Sky Is the Limit
14. Mazza – LAX (Crystal Rock & Marc Kiss Remix)
15. Drenchill ft. Indiiana – Freed from Desire
16. Chic – Le Freak (Oliver Heldens Remix)
17. MOTi – Tonight
18. LIZOT – Corvette (Vion Konger Remix)
19. NOTD, Felix Jaehn ft. Georgia Ku & Captain Cuts – So Close
20. Lost Frequencies – Like I Love You (The Him Remix)
21. Klaas – Figure Out (VIP Mix Edit)
22. Wilhelmsson – BOUM!
23. Arnold Palmer – Believe
Disk 2:
01. Tweekacore & Darren Styles ft. Giin – Crash & Burn
02. Rocco – Collide
03. Sound Rush – Take It All
04. Ti-Mo – Stay (Da Tweekaz Remix Edit)
05. Technikore – 4AM
06. Hardwell & VINAI feat. Cam Meekins – Out Of This Town
07. W&W & Armin van Buuren – Ready To Rave
08. Aquagen x Fischer & Fritz – Tarantella Dance (Ti-Mo Remix)
09. DJ Gollum – Sexy Lady
10. Empyre One – Dangerous (Cherry Inc. vs. Black Noize Remix)
11. Dr Rude – Revolution
12. Atmozfears & Devin Wild ft. David Spekter – Breathe
13. Demi Kanon – Another Day
14. D-Block & S-te-Fan – Gave U My Love
15. Ziggy X – VikinX
16. Carter & Funk – Talking To My Heart (Pulsedriver Oldschool Flavour Edit)
17. Pulsedriver & Tiscore – Two Tickets To Paradise (Topmodelz Remix Edit)
18. Danny Fervent feat. Hadl – Without You (UltraBooster Remix Edit)
19. Fredrik Ohlsen – Without You
20. Corrado – Eyyo (Rocco Remix)
21. Dougal x Mike Reverie – Supercharged
22. Basslovers United & Grrtz – Show It
23. Headhunterz – Say My Name
Disk 3:
01. Future Trance United – Future Trance 87 Intro
02. ATB – Ecstasy (Morten Granau Remix)
03. Armin van Buuren feat. Sam Martin – Wild Wild Son
04. Megara vs DJ Lee – Ray Tracing
05. Yoel Lewis – Commando
06. Gareth Emery & Emma Hewitt – Take Everything
07. U96 – Das Boot 2018 (Beatsole Remix)
08. Adip Kiyoi & Christina Novelli – Carousel
09. Matrick – Ethereal
10. Giuseppe Ottaviani featuring Clara Yates – Why
11. Allen Watts – Algorithm
12. Binary Finary – 1998 (20th Anniversary Remix)
13. Ultra Shock – The Sound Of E (Jorn van Deynhoven Remix)
14. Van der Karsten – Bling
15. Neelix – You
16. Freigeist – Fynn Lives
17. Basic Dawn – Pure Thrust (Ferry Tayle Remix)
18. Klubbingman & Andy Jay Powell – All This Time (Hardtrance Remix)
19. ReOrder – All There Is
20. Paul van Dyk & Alex M.O.R.P.H. – Voyager
21. DJ Quicksilver & DAG – Zulu
22. ReOrder & Emma Chatt – Alive Tonight
23. Omnia – For The First Time (Ben Gold Remix)