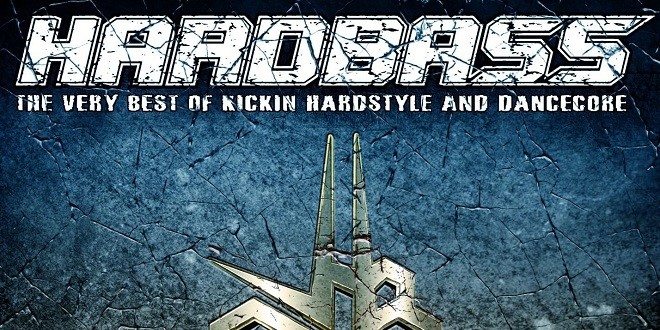 Die Hardbass The Final Chapter schickt eine Tracklist ins Rennen, die alle Hardstyle Fans noch einmal Glücklich machen wird. Wie der Name schon sagt, wie die Reihe eingestellt, denn gerade im härteren Dance Bereich, werden kaum noch CDs verkauft, sofern kein Mega Festival dahinter steht.
So ist das Echo auf Facebook natürlich bereits groß, denn schon jetzt trauern die Fans ihrer lieblings Compilation nach. Auch unserer Redaktion gefiel die Hardbass Reihe immer sehr gut und somit sehen auch wir das ganze mit einem weinenden Auge und werden die Hardbass Compilation vermissen.
Werfen wir mal einen Blick auf die Tracklist der Hardbass The Final Chapter, hier bekommt ihr nur das beste gebote, wie z.B. von Wildstylez, Art of Punk, Coone, D-Block & S-Te-Fan, Toneshifterz, Atmozfears, Dr. Rude, A-Lusion, Isaac und unfassbar vielen mehr, also wie versprochen nochmal ein richtiges Feuerwerk des Hardstyles.
Auch wenn es bis zum Release am 4. März 2015 noch etwas dauert, haben wir natürlich auch in diesem Fall wieder die Tracklist und das passende Cover für euch am Start. So könnt ihr euch bereits vor dem Kauf einen ersten Eindruck von der Qualität der Hardbass The Final Chapter machen.
Sollte diese euch zusagen, wovon wir einfach mal ausgehen, könnt ihr sie natürlich bereits jetzt bei Amazon oder anderen Shops vorbestellen, viel Spaß mit der Hardbass The Final Chapter.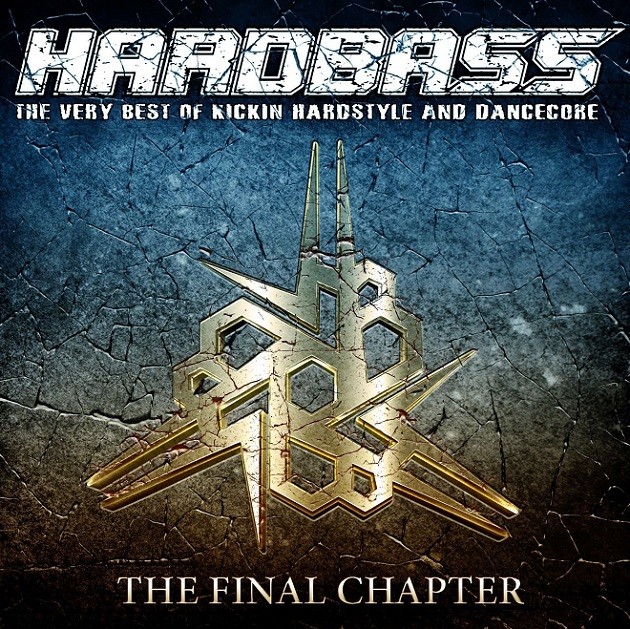 Disk: 1
1. Intro The Final Chapter [Art Of Punk Vs. Illuminatorz] – Art Of Punk, Illuminatorz
2. A Thousand Miles (Hb Edit) – A-Lusion
3. Unleash The Beast (Defqon.1 Chile Anthem 2015) (Hb Edit) – Wildstylez
4. Universal Language (Cyber Remix / Hb Edit) – Coone
5. Higher Place (Brennan Heart & Toneshifterz Remix / Hb Edit) – Dimitri Vegas & Like Mike
6. Viii (Freaqshow Anthem 2015) (Hb Edit) – Audiotricz
7. Higher (Original Mix / Hb Edit) – D-Block & S-Te-Fan
8. Outa Space (Hb Edit) [Illuminatorz Vs. Art Of Punk] (Hb Edit) – Illuminatorz, Art Of Punk
9. Burn (Hb Edit) – Isaac
10. Music Takes Me (Original Mix / Hb Edit) – Toneshifterz
11. Equilibrium (Qlimax Anthem 2015) (Hb Edit) – Atmozfears
12. Make Them Bounce (Tnt Remix / Hb Edit) – Delayers
13. Apocalypse (Hb Edit) – Rude, Dr.
14. Mad World (Sephyx Remix / Hb Edit) – Hardwell
15. Fly Away (Original Mix / Hb Edit) – D-Charged
16. Never Let You Go (Original Mix / Hb Edit) – Asteroidz
17. Beautiful World (D-Block & S-Te-Fan Remix / Hb Edit) – Blasterjaxx, Dbstf
18. Alchemy Of Hardstyle (Original Mix / Hb Edit) – Audiotricz
19. Reload The Weapon (Radio Edit / Hb Edit) – Bioweapon
20. Without You (Hb Edit) – Refuzion
21. Highspeedflash (2.16 Hard Drive Rmxx / Hb Edit) – Ziggy X
22. Take Me High (Hb Edit) – Wave Pressure
23. All The Memories (Original Mix / Hb Edit) – Adrenalize
24. Follow Your Heart (Original Mix / Hb Edit) – The Vision
25. Lies Or Truth (Original / Hb Edit) – Wildstylez, Brennan Heart
26. Take Me Back (Hb Edit) – Sound Rush
27. My Heart (Hb Edit) – Sephyx
28. Temptation (Original Mix / Hb Edit) – The Viper, Korsakoff
Disk: 2
1. Glitch (Short Mix / Hb Edit) – Bass Modulators, Noisecontrollers
2. Back To The Old School (Hb Edit) – Zatox
3. Freedom (Hb Edit) – Da Tweekaz, Neilio
4. Flash (Hb Edit) – Tnt, Technoboy, Tuneboy
5. Predator (Original Mix / Hb Edit) – Code Black
6. The Millennium Shit (Original Mix / Hb Edit) – Typhoon
7. Compound (Original Mix / Hb Edit) – Wild, Devin
8. Through The Light (Extended Mix / Hb Edit) – Dillytek
9. Last One (Extended Mix / Hb Edit) – Frontliner
10. Glowing In The Dark (Hb Edit) – Phrantic
11. Drop It Down (Original Mix / Hb Edit) – D-Block & S-Te-Fan
12. Raveheart (Extended Mix / Hb Edit) – Rebel Level
13. Flute (Original Mix / Hb Edit) – Prophet, The
14. Supersonic (Hb Edit) – Kanon, Demi
15. Sounds Of The Night (Hb Edit) – Outbreak
16. Sun (Original Mix / Hb Edit) – Notoriouz
17. Firestarter (Original Mix / Hb Edit) – Ran-D, E-Life
18. We Are One (Hb Edit) – B-Front
19. Just A Memory (Hb Edit) – Prefix, Density
20. Revelation (Original Mix / Hb Edit) – Raxtor
21. Triangle (Extended Mix / Hb Edit) – Code Black
22. Stick Em (Hard Mix / Hb Edit) – Dj Isaac, Crystal Lake
23. Higher (Original Mix / Hb Edit) – Nexone
24. Ily (Pro Mix / Hb Edit) – Cyber
25. Inner Peace (Hb Edit) – Wasted Penguinz
26. Release (Original Mix / Hb Edit) – Atmozfears
27. Good Bye (Hb Edit) – Illuminatorz, Ziggy X