Auch wenn die Kontor House Of House 20 mit ihrer Top Tracklist andere Compilations im House Sektor in den Schatten stellt, hat auch sie mittlerweile deutlich mehr Konkurrenz bekommen die dieser Compilation das Leben ein Stückchen schwerer machen.
Während es in den letzten Jahren eher kleinere Labels waren, die House Musik Compilations auf den Markt gebracht haben, spielen mittlerweile auch Sony Music und Universal Music in dem Bereich mit, denn auch dort hat man so langsam mal den House Music Trend erkannt.
Auf der Kontor House Of House 20 folgt ein Mega Hit dem anderen und einige sind z.B. zum ersten mal auf einer Compilation zu finden, diese sind mit einem Sternchen markiert in der Tracklist. Oben über dem Artikel haben wir euch den MiniMix zur neuen House Music Compilation aus dem Hause Kontor eingebaut, damit ihr euch schon einmal einige Tracks anhören könnt.
Bis zum Release Termin der Kontor House Of House 20 dauert es auch zum Glück gar nicht mehr so lange, denn diese steht bereits ab dem 24. Oktober 2014 für euch im Handel bereit. Wie gewohnt an dieser Stelle die Tracklist und das Cover der neuen Kontor Compilation für euch.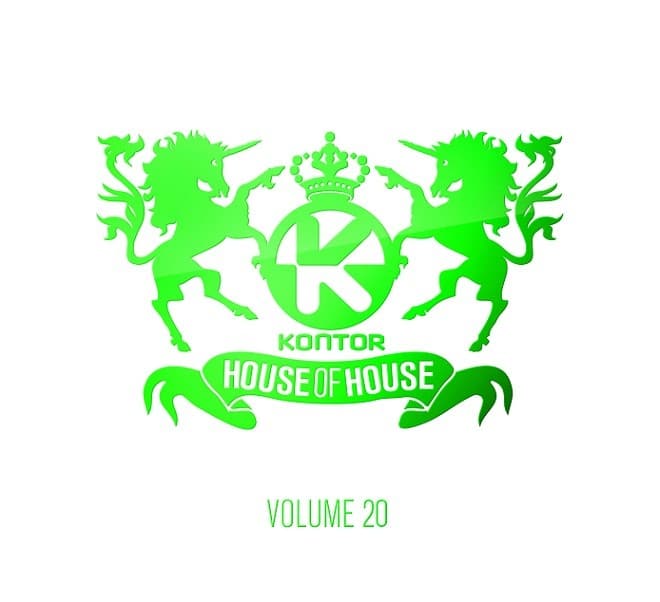 Disk 1 von 3:
01. MAGIC! – Rude (Zedd Remix)
02. Marlon Roudette – When The Beat Drops Out (Florian Paetzold Remix)
03. Jess Glynne – Right Here
04. BUNT. Ft. Sarah Miles – Pictures*
05. Lana Del Rey – West Coast (Alle Farben Remix)
06. Bellatrax ft. Sophia May – What Love Is*
07. KLARDUST – The Key*
08. DJ Assad & Greg Parys – We Are One*
09. Jupiter Project and JetSki Safari feat. Helen Corry – With You (Daniel Richard Remix)*
10. Paris Lover feat. A*M*E* – Feel Me*
11. Greg Stainer feat. Brit Chick & Paul Hardcastle JR – Step Back*
12. W&W – Bigfoot (GirlsLoveDJs & Praia Del Sol Edit)
13. Dimitri Vegas & Like Mike vs Tujamo & Felguk – Nova*
14. Sigma – Nobody To Love
15. Hardwell & Joey Dale feat. Luciana – Arcadia
16. Pierce Fulton – Kuaga*
17. Arston feat. Jake Reese – Circle Track
18. Sick Individuals – Lost & Found
19. Astoria feat. Pitbull – Show Me What U Got (Bodybangers Remix Edit)*
20. Mayra Verónica – MAMA YO!*
21. Sono – Supersonic (Kaner Remix)*
Disk 2 von 3:
01. Drew Hill – Talk To You (Groove Armada Edit)*
02. Oliver Heldens & Becky Hill – Gecko (Overdrive)
03. Secondcity – I Wanna Feel
04. Santa Maradona F.C. feat. Lucy Spraggan – Give Me Sunshine (Jerome Edit)
05. Dash Berlin & Jay Cosmic feat. Collin McLoughlin – Here Tonight
06. DJ Antoine vs Mad Mark – Vampires*
07. Kaskade vs Patric La Funk & DBN – Please Say Quick Quack
08. Alexandra Stan – Dance
09. Cosmic Gate & Orjan Nilsen – Fair Game
10. DedRekoning feat. Sophie Ellis-Bextor – Only Child (East & Young Edit)
11. Cascada feat. Tris – Madness
12. Scooter and Vassy – Today
13. Tera, Player N Skillz feat. Amanda Wilson & Pitbull – Scared (Michael Mind Project Edit)*
14. Martin Tungevaag – Wicked Wonderland
15. Ferreck Dawn & Redondo – Love Too Deep
16. Stefan Gruenwald & D-Chill feat. Katy Blue – Shape Of My Heart*
17. Pretty Pink feat. Ian Late – Hey Girl (Maywald Edit)
18. CHVRCHES – Lies (Tourist Remix)
19. FlameMakers & Destineak – Losing My Faith*
20. PH Electro – Back Home (Future Pop Edit)*
21. Luuk Camperduin – Broken (Max K. Edit)
*Exclusive Compilation Track
Disk 3 von 3 Special DJ-Mastermix:
01. Cosmic Gate & Orjan Nilsen – Fair Game
02. Tera, Player N Skillz feat. Amanda Wilson & Pitbull – Scared (Michael Mind Project Edit)
03. Dash Berlin & Jay Cosmic feat. Collin McLoughlin – Here Tonight
04. Scooter and Vassy – Today
05. Sick Individuals – Lost & Found
06. Hardwell & Joey Dale feat. Luciana – Arcadia
07. DJ Assad & Greg Parys – We Are One
08. DedRekoning feat. Sophie Ellis-Bextor – Only Child (East & Young Edit)
09. Luuk Camperduin – Broken (Max K. Edit)
10. Arston feat. Jake Reese – Circle Track
11. Cascada feat. Tris – Madness
12. W&W – Bigfoot (GirlsLoveDJs & Praia Del Sol Edit)
13. Pierce Fulton – Kuaga
14. Astoria feat. Pitbull – Show Me What U Got (Bodybangers Remix Edit)
15. KLARDUST – The Key
16. Alexandra Stan – Dance
17. Martin Tungevaag – Wicked Wonderland
18. PH Electro – Back Home (Future Pop Edit)
19. Mayra Verónica – MAMA YO!
20. DJ Antoine vs Mad Mark – Vampires
21. FlameMakers & Destineak – Losing My Faith
22. Kaskade vs Patric La Funk & DBN – Please Say Quick Quack
23. Santa Maradona F.C. feat. Lucy Spraggan – Give Me Sunshine (Jerome Edit)
24. Dimitri Vegas & Like Mike vs Tujamo & Felguk – Nova
25. Ferreck Dawn & Redondo – Love Too Deep
26. Bellatrax ft. Sophia May – What Love Is
27. Pretty Pink feat. Ian Late – Hey Girl (Maywald Edit)
28. Greg Stainer feat. Brit Chick & Paul Hardcastle JR – Step Back
29. BUNT. Ft. Sarah Miles – Pictures
30. Paris Lover feat. A*M*E* – Feel Me
31. Drew Hill – Talk To You (Groove Armada Edit)
32. Jupiter Project and JetSki Safari feat. Helen Corry – With You (Daniel Richard Remix)
33. Sono – Supersonic (Kaner Remix)
34. Stefan Gruenwald & D-Chill feat. Katy Blue – Shape Of My Heart