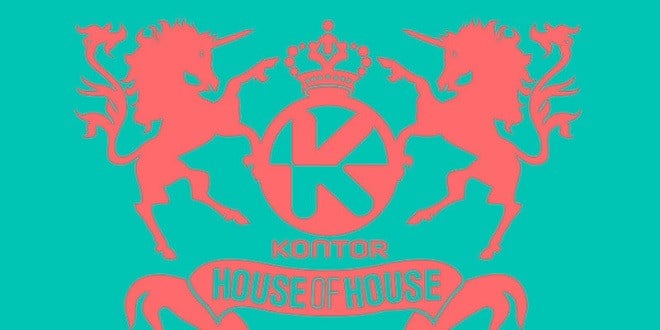 Bereit für die Kontor House of House 22 – The Spring Edition ? Die Tracklist lässt auf jeden Fall schon einmal auf eine ordentlich Party hoffen. Mittlerweile hat diese Reihe schon 21 Ausgaben hinter sich und ist jedes mal ein voller Erfolg in den Compilation Charts gewesen.
So gehen wir natürlich davon aus, dass sich auch die Kontor House of House 22 wieder an die Spitze der Compilation Charts setzen wird. Sicherlich ist auch für den einen oder anderen DJ die Kauf dieser Compilation ein Top Angebot, denn die Tracks auf der Kontor House of House sind stets ungemixt.
Dies trifft zumindest auf CD 1 und 2 hin, denn auf der dritten CD erwartet euch natürlich wieder ein Special DJ-Mastermix, den ihr zur Party also nur noch einlegen müsst und schon kann es los gehen. Damit aber nicht genug mit den Highlights, denn Kontor Records legt auch dieses mal wieder noch einen drauf.
So sind wieder einmal viele Tracks bzw. Remixe zum ersten mal auf einer Compilation vertreten und teilweise sogar exklusiv, so dass sie auch auf einer anderen Compilationen erscheinen werden. Bis zum 19. Februar 2016 müsst ihr euch jedoch noch gedulden, denn erst dann steht das gute Stück für euch im Handel bereit.
Damit ihr wisst was euch bei der Kontor House of House 22 – The Spring Edition erwartet, haben wir natürlich auch in diesem Fall wieder die Tracklist und das passende Cover für euch am Start. Darüber hinaus, gibt es von Kontor Records wieder einen MiniMix, der echt Lust auf die Kontor House of House 22 macht, zieht ihn euch rein.
Sie sehen gerade einen Platzhalterinhalt von Standard. Um auf den eigentlichen Inhalt zuzugreifen, klicken Sie auf die Schaltfläche unten. Bitte beachten Sie, dass dabei Daten an Drittanbieter weitergegeben werden.
Mehr Informationen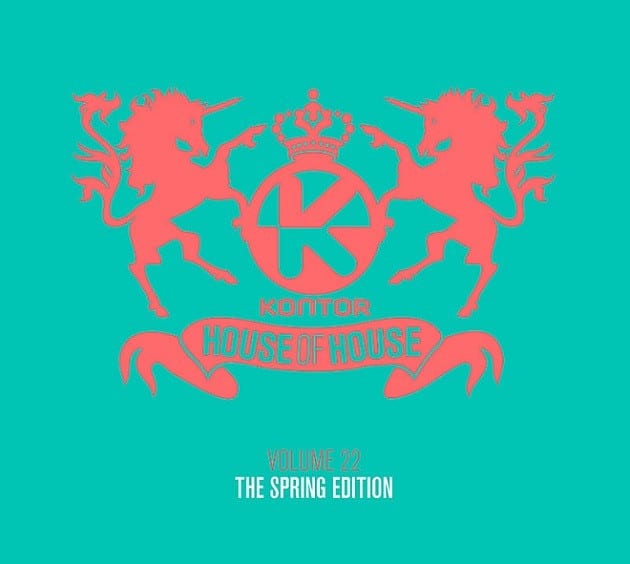 Disk: 1
1. Stereoact feat. Kerstin Ott – Die Immer Lacht
2. Matt Simons – Catch & Release (Deepend Remix)
3. Glasperlenspiel – Geiles Leben (Madizin Single Mix)
4. Major Lazer feat. Nyla & Fuse ODG – Light It Up
5. OMI – Hula Hoop
6. Smash feat. Ridley – The Night Is Young (Til Schweiger Remix)
7. WEKNOWNOTHING – Let You Go
8. Kygo feat. Ella Henderson – Here For You
9. Feder feat. Emmi – Blind
10. Clément Bcx – Miracle In The Middle Of My Heart
11. Florian Kempers feat. Rozalla – Everybody's Free 2016
12. Lea Rue – Sleep, For The Weak! (Lost Frequencies Remix)
13. Tobtok feat. River – Fast Car
14. Two Magics – Barfuß im Regen
15. MICAR feat. Nico Santos – Brothers In Arms
16. twoloud – Affected
17. Deejay Y – Over The Rainbow
18. John Dahlbäck feat. Alexx Mack – Count To Ten
19. LYAR feat. Brenton Mattheus – With You
20. Rochelle – All Night Long
21. DJ Antoine – Thank You
Disk: 2
1. Gestört aber GeiL feat. Sebastian Hämer – Ich & Du
2. Felix Jaehn feat. Polina – Book Of Love
3. Avicii – Broken Arrows
4. Hardwell feat. Mr. Probz – Birds Fly (eSQUIRE Late Night Remix Edit)
5. Topic feat. Nico Santos – Home
6. DJ Snake feat. Bipolar Sunshine – Middle
7. Kilian & Jo feat. Conrad Sewell & Sons Of Midnight – Little Love
8. Regi & Sem Thomasson feat. LX – The Party Is Over (DJ Antoine vs Mad Mark 2k16 Edit)
9. Jerome & Eric Chase – Close To You
10. Philip George & Anton Powers – Alone No More
11. Pesho & Dave Bo – Perfect Day (feat. Laura Elizabeth Hughes)
12. ZHU x AlunaGeorge – Automatic
13. Sebastien & Boy Tedson – Music In You
14. Sans Souci feat. Pearl Andersson – Sweet Harmony
15. Calvo – Vicious Girl
16. Nora En Pure – Morning Dew
17. Pretty Pink feat. ARC – Run
18. FDVM feat. Josh Wantie – Brightest Light
19. Girls Love DJs feat. Elisabeth Troy – In My Head
20. Mink Jo feat. Konshens – No Friend Zone (Rico Bernasconi Edit)
21. Pablo Nouvelle feat. Sam Wills – I Wil
Disk: 3
1. Matt Simons – Catch & Release (Deepend Remix)
2. Tobtok feat. River – Fast Car
3. Clément Bcx – Miracle In The Middle Of My Heart
4. WEKNOWNOTHING – Let You Go
5. Sebastien & Boy Tedson – Music In You
6. Sans Souci feat. Pearl Andersson – Sweet Harmony
7. FDVM feat. Josh Wantie – Brightest Light
8. Florian Kempers feat. Rozalla – Everybody's Free 2016
9. MICAR feat. Nico Santos – Brothers In Arms
10. Lea Rue – Sleep, For The Weak! (Lost Frequencies Remix)
11. Nora En Pure – Morning Dew
12. Topic feat. Nico Santos – Home
13. Pretty Pink feat. ARC – Run
14. LYAR feat. Brenton Mattheus – With You
15. Gestört aber GeiL feat. Sebastian Hämer – Ich & Du
16. Pesho & Dave Bo – Perfect Day (feat. Laura Elizabeth Hughes)
17. Stereoact feat. Kerstin Ott – Die Immer Lacht
18. Jerome & Eric Chase – Close To You
19. Girls Love DJs feat. Elisabeth Troy – In My Head
20. Calvo – Vicious Girl
21. Mink Jo feat. Konshens – No Friend Zone (Rico Bernasconi Edit)
22. Hardwell feat. Mr. Probz – Birds Fly (eSQUIRE Late Night Remix Edit)
23. John Dahlbäck feat. Alexx Mack – Count To Ten
24. Deejay Y – Over The Rainbow
25. Regi & Sem Thomasson feat. LX – The Party Is Over (DJ Antoine vs Mad Mark 2k16 Edit)
26. Two Magics – Barfuß im Regen
27. twoloud – Affected
28. Smash feat. Ridley – The Night Is Young (Til Schweiger Remix)
29. Pablo Nouvelle feat. Sam Wills – I Will
30. Rochelle – All Night Long
31. DJ Antoine – Thank You