Auch bei der Kontor Top of the Clubs 67 bringt das Flaggschiff aus dem Hause Kontor wieder eine Mega Tracklist mit. In den Download Charts wird sich die neue Ausgabe der Kontor Top of the Clubs garantiert wieder platzieren können, denn bekanntlich ist House Music weiterhin voll im Trend.
Über zu wenig Werbung muss sich das Team hinter der Kontor Top of the Clubs sicherlich nicht sorgen machen, denn auch dieses mal wird Kontor Records ihr Flaggschiff sicherlich wieder ordentlich im TV bewerben, denn man will ja gegen die zahlreichen CDs anderer Labels ankommen in Sachen Kundenfang.
Die Tracklist kann sich jedoch wie bereits angedeutet sehen lassen, denn hier befinden sich top Tracks von unter anderem Lost Frequencies, Hardwell, Deorro, Thomas Gold, Michael Calfan, David Guetta, Tiesto, Felix Jaehn und vielen mehr. Wenn euch die gesamte Tracklist überzeugt, dann könnt ihr die Kontor Top of the Clubs 67 natürlich bereits bei Amazon oder anderen Shops vorbestellen.
Auch wenn es bis zum Release am 3. Juli 2015 noch etwas dauert, haben wir natürlich auch hier für euch die Tracklist und das passende Cover am Start, damit ihr euch einen ersten Eindruck von der Kontor Top of the Clubs 67 machen könnt.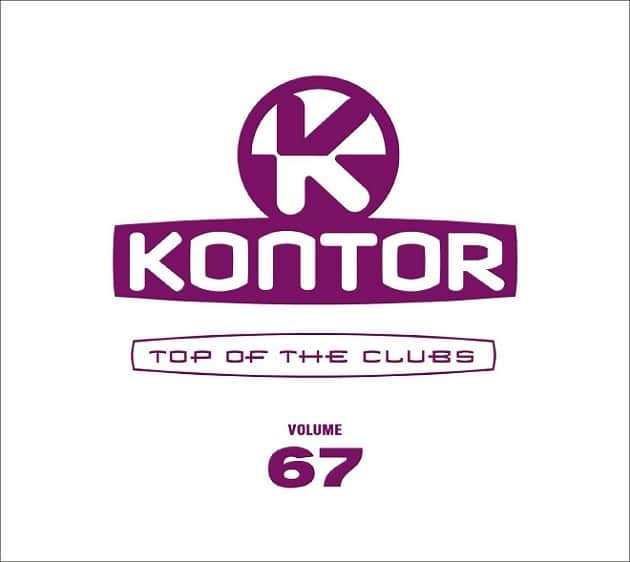 Disk: 1
1. Lost Frequencies feat. Janieck Devy – Reality
2. Klingande feat. Broken Back – Riva (Restart The Game)
3. Alex Adair – Make Me Feel Better (Don Diablo & CID Remix Edit)
4. 3LAU & Nom De Strip feat. Estelle – The Night (Mr. Ciufo Remix)
5. Armin van Buuren feat. Mr. Probz – Another You
6. David Guetta feat. Emeli Sandé – What I Did For Love
7. Hardwell feat. Jason Derulo – Follow Me
8. Scooter and Vassy – Radiate (SPY Version) (Jerome Remix)
9. Eric Chase – Don't Stop Believin'
10. Orange Grove & SPYZR – Easy Love
11. Jess Glynne – Hold My Hand (Chris Lake Remix)
12. Deorro x Chris Brown – Five More Hours
13. Fehrplay – Lotus
14. Thomas Gold, Harrison & HIIO – Take Me Home
15. Clean Bandit – Stronger (CamelPhat Dark Dub Remix)
16. Riggi & Piros – Keep Rockin
17. Tujamo – Booty Bounce
18. DJ ECKO feat. Melloquence – Since You're Gone
19. Achtabahn – To The King
20. Sam Walkertone feat. Sam Hezekiah – Change Your Mind (Shaun Bate Remix)
Disk: 2
1. Michael Calfan – Treasured Soul
2. Martin Solveig & GTA – Intoxicated
3. DJ S.K.T. feat. Rae – Take Me Away
4. Felix Jaehn feat. Thallie Ann Seenyen – Dance With Me (Calvo Remix)
5. Watermät & TAI – Frequency
6. Tiësto – Lethal Industry (De Hofnar & The Techtives Remix)
7. Rene Amesz – Like It Deep
8. Eelke Kleijn – Celebrate Life
9. Calippo & Fort Arkansas – Over The Limit
10. Lexer feat. Audrey Janssens – Till Dawn
11. Nora En Pure – U Got My Body
12. Dominik Christal – I Don't Know
13. EDX – Want You
14. Luca Guerrieri – Harmony
15. horn & bermann – My Way
16. Me & My Toothbrush – One Thing (Nora En Pure Remix)
17. Charlie Winston – Truth (Embody Remix)
18. twoloud – Higher Off The Ground (Sebastien Remix)
19. Sebastien feat. Hagedorn – High On You
20. Kygo feat. Parson James – Stole The Show
Disk: 3
1. Dimitri Vegas & Like Mike vs Ummet Ozcan – The Hum
2. Martin Garrix feat. Usher – Don't Look Down
3. Tiësto & KSHMR feat. Vassy – Secrets
4. Felix – Don't You Want Me 2015 (Dimitri Vegas & Like Mike Remix)
5. J8CK – Gypsy Woman (Bodybangers Remix)
6. Rene Rodrigezz & MC Yankoo – I'm Coming For Your Soul
7. Jasper Forks – Paradise (Extended Mix)
8. Mark Tarmonea – So Berlin (Pretty Pink Remix)
9. Tiko's Groove & Vassy – Intergalactic
10. Basto – Hold You
11. DJ Antoine feat. Storm – #WokeUpLikeThis (DJ Antoine vs Mad Mark 2k15 Club Mix)
12. Oliver Heldens – Melody
13. W&W & Blasterjaxx – Bowser
14. Rico Bernasconi & Tuklan feat. A Class & Sean Paul – Ebony Eyes
15. B Goss feat. Flo Rida, T Pain & J Rand – We Gon Ride (Kriss Raize Extended Mix)
16. Oh Snap! & Bombs Away – Squats
17. Michael Woods – Slice Of Life
18. Yolanda Be Cool & DCUP – Soul Makossa (Money)
19. Nick Peloso – Good Feeling (Davide Svezza Club Edit)
20. Eva Simons ft. Konshens – Policeman