Wir sind uns sicher, die Kontor Top Of The Clubs 68 wird mit ihrer grandiosen Tracklist wieder einmal die Download & Compilation Charts rocken. Das Flaggschiff aus dem House Kontor Records, hat reichlich feste Fans, die nur darauf warten, dass es eine neue Ausgabe dieser Compilation in den Handel schafft.
Der Vorteil den Kontor Records hier klar hat, ist das man sich vom Namen her an kein Genre halten muss, denn anders als z.B. bei der Future Trance erwarten die Fans hier kein festes Genre, sondern eben wie der Name schon sagt, das beste aus den Clubs und das ändert sich bekanntlich laufend.
Auch dieses mal lohnt sich der Kauf der Kontor Top Of The Clubs 68 wieder, denn auch bei der 68. Ausgabe findet ihr reichlich Tracks, die es bislang noch auf keiner anderen Compilation gab. Bei insgesamt 60 Tracks auf 3 CDs verteilt, ist der Preis von 19.99 € (bei JPC.de) absolut gerechtfertigt.
Auch wenn es bis zum Release am 9. Oktober 2015 noch etwas dauert, haben wir selbstverständlich schon jetzt die Tracklist und das passende Cover für euch am Start. Wie man es von der Kontor Top Of The Clubs Reihe schon längst gewöhnt ist, gibt es auch dieses mal wieder einen MiniMix zur Compilation, den wir euch natürlich nicht vorenthalten wollen.
Wenn euch die Kontor Top Of The Clubs 68 zusagt, wovon wir nun einfach mal ausgehen, so könnt ihr das gute Stück bereits jetzt bei Amazon oder anderen Shops vorbestellen, damit ihr die CD-Box dann zum Release auch direkt in den Händen halten könnt.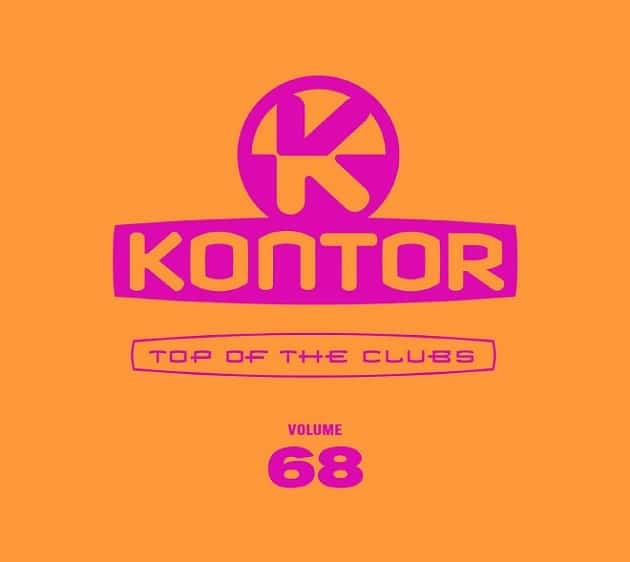 CD1: MIXED BY MARKUS GARDEWEG
01. GESTÖRT ABER GEIL FEAT. SEBASTIAN HÄMER – ICH & DU
02. SAM FELDT FEAT. KIMBERLY ANNE – SHOW ME LOVE (EDX REMIX)
03. ADAM LAMBERT – GHOST TOWN
04. WATERMÄT & MOGUAI – PORTLAND
05. LEA RUE – I CAN'T SAY NO! (BROILER EXTENDED MIX)
06. HEDEGAARD FEAT. LUKAS GRAHAM – HAPPY HOME (SAM FELDT REMIX)
07. CALVO – NEED U
08. CALIPPO – GOTTA GETAWAY
09. CAMELPHAT – CONSTELLATIONS
10. PAUL HARRIS FEAT. DRAGONETTE – ONE NIGHT LOVER (NORA EN PURE REMIX)
11. MOUNT & NICOLAS HAELG – SOMETHING GOOD
12. DIRTY FREEK – ALL I NEED
13. MATISSE & SADKO – MEMORIES
14. DEPUTY FEAT. ANDY MANNING – NEED YOU
15. THE SIX FEAT. JASMINE THOMPSON – UNFINISHED SYMPATHY
16. TOUGH LOVE FEAT. GINUWINE – PONY (JUMP ON IT)
17. GOTSOME – JUST A FEELING (SONNY FODERA REMIX)
18. M-22 – GOOD TO BE LOVED
19. MASQUERADE – UNIQUE
20. NAVAJO FEAT. KIMBERLY DAVIS – ELEMENTAL (DOM DOLLA REMIX)
CD2: MIXED BY JEROME
01. AVICII – WAITING FOR LOVE (SAM FELDT REMIX)
02. AFROJACK FEAT. MIKE TAYLOR – SUMMERTHING!
03. MARTIN GARRIX VS MATISSE & SADKO – DRAGON
04. FLORIAN PICASSO – ORIGAMI
05. MAJOR LAZER X DJ SNAKE – LEAN ON (FEAT. MØ) (MALAA REMIX)
06. DJ ANTOINE FEAT. AKON – HOLIDAY (CALVO REMIX)
07. FAITHLESS – INSOMNIA 2.0 (AVICII REMIX)
08. TINIE TEMPAH FEAT. JESS GLYNNE – NOT LETTING GO (ALL ABOUT SHE REMIX)
09. DAVID GUETTA FEAT. NICKI MINAJ, BEBE REXHA & AFROJACK – HEY MAMA (MODERN MACHINES REMIX)
10. HARDWELL & ARMIN VAN BUUREN – OFF THE HOOK
11. DENIZ KOYU & AMBA SHEPHERD – THE WAY OUT
12. BOTNEK FEAT. GO COMET! – TREMORS
13. DADA LIFE – ONE LAST NIGHT ON EARTH (SPEAKER OF THE HOUSE REMIX)
14. R.I.O. FEAT. U-JEAN – CHEERS TO THE CLUB
15. DASH BERLIN FEAT. JONATHAN MENDELSOHN – WORLD FALLS APART (THOMAS GOLD REMIX)
16. JEROME & CHASSIO FEAT. MARVIN BROOKS – RAIN ON ME
17. THOMAS NEWSON – SUMMER VIBES
18. LOTUS FEAT. JASON DERULO & PRYSLEZZ – LEANING SIDEWAYS (BODYBANGERS HOUSE REMIX)
19. HI-LO – RENEGADE MASTAH
20. TWOLOUD VS MOJJJO X MIND'CD – OBJECTIF
CD3: MIXED BY SPYZR
01. EDX – BELONG
02. DIMITRI VEGAS & LIKE MIKE FT. NE-YO – HIGHER PLACE
03. CHRIS LAGO – SEASONS
04. GAMPER & DADONI FEAT. COZY – FAR FROM HOME
05. MICAR – THIS TIME IT'S MY LIFE (SPYZR REMIX)
06. FEDER FEAT. LYSE – GOODBYE (HUGEL REMIX)
07. JASMINE THOMPSON – ADORE
08. NORA EN PURE – SALTWATER (2015 REWORK)
09. ALINA BARAZ & GALIMATIAS – FANTASY (FELIX JAEHN REMIX)
10. ALEXANDER BROWN FEAT. JACK SAVORETTI – JACK IN A BOX (SPYZR EXTENDED REMIX)
11. TCHAMI & MARSHALL JEFFERSON – MOVE YOUR BODY (FUTURE HOUSE)
12. LADY BEE FT. ROCHELLE – RETURN OF THE MACK (SNBRN REMIX)
13. SONS OF MARIA – SOLERO
14. NORTHERN LITE – TAKE MY TIME (ALLE FARBEN REMIX)
15. KAV VERHOUZER & JENGI BEATS FEAT. JAMILA – DO THIS TOGETHER
16. MNEK – THE RHYTHM
17. BOBINA FEAT. NATALIE GIOIA – ADDICTED
18. ANDREA FISSORE – ON YOUR MIND
19. FILOUS FEAT. JAMES HERSEY – HOW HARD I TRY
20. MATT SIMONS – CATCH & RELEASE (DEEPEND REMIX EXTENDED VERSION)