Bereit ? Die Kontor Top of the Clubs 72 schickt ihre Tracklist ins Rennen und dürfte in den kommenden Wochen die Download- und Compilation Charts wieder einmal stürmen. Die Kontor Top of the Clubs Reihe gehört zu den erfolgreichsten Dance Compilation in Deutschland.
Nach der Sommerpause im Musikbereich, geht es nun wieder Schlag auf Schlag und eine Compilation nach der anderen findet ihren Weg in den Handel. So wird es sicherlich auch die neue Kontor Top of the Clubs 72 nicht ganz so einfach haben, die Spitze der Compilation Charts zu erreichen.
Wie man es von Kontor Records bereits seit langer Zeit kennt, gibt es mit der Tracklist der neuen Top of the Clubs Ausgabe auch direkt den passenden MiniMix zur Compilation. Einfacher ist es wohl kaum möglich, sich einen ersten Eindruck von der Kontor Top of the Clubs 72 zu machen.
Von vielen anderen Dance Compilation hebt sich das Flaggschiff von Kontor Records übrigens deutlich ab, denn hier findet ihr zahlreiche Tracks bzw. Remixe, die es sonst noch auf keiner anderen Compilation gibt. Hier kommt Kontor Records natürlich zu gute, dass es sich bei diesem Label um ein riesen Dance Label handelt.
Ab dem 7. Oktober 2016 steht die Kontor Top of the Clubs 72 für euch im Handel bereit. Wie immer an dieser Stelle, steht die Tracklist und das Cover für euch bereit. Passend dazu, haben wir euch natürlich auch den offiziellen MiniMix eingebunden, viel Spaß damit.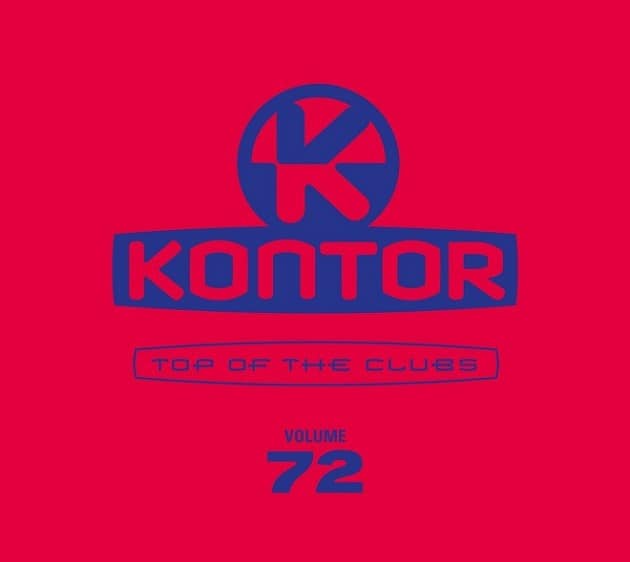 CD1: MIXED BY JEROME
01. WHTKD – SAY TO ME*
02. LOTUS, SPYZR & SALT-N-PEPA – PUSH IT*
03. DJ ANTOINE FEAT. CONOR MAYNARD – DANCING IN THE HEADLIGHTS (DJ ANTOINE VS MAD MARK & PAOLO ORTELLI 2K16 CLUB MIX)*
04. FILATOV & KARAS – TELL IT TO MY HEART*
05. ALLE FARBEN FEAT. YOUNOTUS – PLEASE TELL ROSIE
06. MARTIN SOLVEIG FEAT. TKAY MAIDZA – DO IT RIGHT
07. HIRSCHWELL – WIE DIE WOLKEN (GESTÖRT ABER GEIL REMIX)
08. SAM FELDT X LUCAS & STEVE FEAT. WULF – SUMMER ON YOU
09. FUN FACTORY – CLOSE TO YOU (DIMARO EXTENDED MIX)*
10. JEROME FEAT. MEGAN VICE – ALL ABOUT TONIGHT*
11. MØ – FINAL SONG (JEROME PRICE REMIX)
12. DER HOUSEKASPER – A BEAUTIFUL LIFE*
13. MOTI FEAT. NABIHA – TURN ME UP (VIP MIX)
14. LAIDBACK LUKE & TWOLOUD – FCUKIN BEATS
15. PEP & RASH X LUCAS & STEVE – ENIGMA**
16. TIËSTO & MIKE WILLIAMS – I WANT YOU**
17. DAVE WINNEL – OLD SCHOOL
18. STEVE AOKI & AUTOEROTIQUE – ILYSM
19. DAVID TOGNI – I'M GONNA BE (500 MILES) (CLAIM CRACKER REMIX)**
20. ARMIN VAN BUUREN VS MAINX – 88 TO PIANO*
CD2: MIXED BY MARKUS GARDEWEG
01. LOST FREQUENCIES FEAT. SANDRO CAVAZZA – BEAUTIFUL LIFE (HENRI PFR REMIX)*
02. DIMITRI VEGAS & LIKE MIKE – STAY A WHILE (ATB REMIX)
03. STARLEY – CALL ON ME (HELLA REMIX)*
04. APEXAPE – JOY & PAIN
05. EDX – MY FRIEND*
06. GARETH EMERY FEAT. LAWSON – MAKE IT HAPPEN (NICOLAS HAELG REMIX)
07. DISCLOSURE – BOSS**
08. NORA EN PURE – CONVINCING*
09. ANTON POWERS – LOVE YOU BETTER*
10. CALIPPO – AIN'T NOTHING HURTING*
11. BLONDEE & MARC WERNER FEAT. FABIENNE ROTHE – AFTER ALL*
12. MANUEL RIVA & ENELI – MHM MHM*
13. MÖWE FEAT. BRIGHT SPARKS – YOUR SKIN
14. AIRDICE – SHARE THIS*
15. KYLE WATSON – MOMENTS
16. DENNIS FERRER FEAT. BEN WESTBEECH – RIGHT THING
17. MANDAL & FORBES & BAUUER FEAT. SJ JOHNSON – BE THERE*
18. MOONBOOTICA – HEAR YOUR LOVE
19. ERICK MORILLO VS EDDIE THONEICK FEAT. ANGEL TAYLOR – LOST IN YOU*
20. DIGITALISM – UTOPIA (JORIS VOORN REMIX)**
CD3: MIXED BY NEPTUNICA
01. MIKE PERRY FEAT. SHY MARTIN – THE OCEAN
02. KOMO FEAT. CLARE SOPHIA – LET ME LOVE YOU*
03. ALAN WALKER – SING ME TO SLEEP (MARSHMELLO REMIX)
04. COLDPLAY – HYMN FOR THE WEEKEND (SEEB REMIX)
05. YELLOW CLAW FEAT. YADE LAUREN – INVITATION
06. QUINTINO X CHEAT CODES – CAN'T FIGHT IT**
07. STEREOACT FEAT. JAKOB WISS – RAND DER WELT*
08. J JOY – LOVELIFE
09. SONO – TWIST IN MY SOBRIETY (NEPTUNICA REMIX)
10. NEPTUNICA – POSEIDON
11. CHASSIO FEAT. MICHELLE HORD – MAKE'M MOVE*
12. FELIX LEITER – BE FREE*
13. SULTAN + SHEPARD FEAT. GIA – LOVE ME CRAZY
14. SPANKERS FEAT. TIMEKA MARSHALL – COCK IT UP (PAOLO ORTELLI & LUKE DEGREE EXTENDED MIX)*
15. RICO BERNASCONI & ANGE FEAT. FILATOV & KARAS – RIDE ON*
16. NEPTUNICA FEAT. MAIDEN ROSE – DEMONS*
17. CALVO FEAT. DONATA – HARD 2 FIND*
18. JACKY GRECO FEAT. SNOOP DOGG, ARLISSA & JAKK CITY – BLOW (JEROME EXTENDED MIX)*
19. RAIN MAN FEAT. OLY – BRING BACK THE SUMMER (NOT YOUR DOPE REMIX)
20. JULIAN JORDAN – MIDNIGHT DANCERS
*EXCLUSIVE COMPILATION TRACK
**TRACK IS NOT PLAYED IN THE MINIMIX