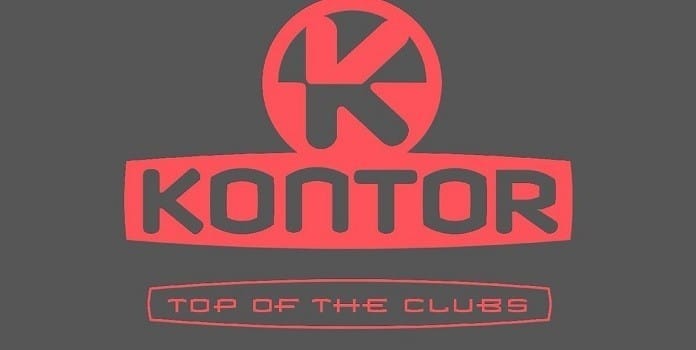 Wenn die Kontor Top Of The Clubs 74 mit ihrer XXL Tracklist auf den Markt kommt, müssen sich die Compilation an der Spitze der dazugehörigen Charts warm anziehen, denn der Erfolg der Kontor Top of The Clubs Reihe ist ungebrochen, so landeten auch die letzten Ausgabe alle in den Top 3 der Charts.
Bei der umfangreichen Tracklist eigentlich auch kein Wunder, denn auch bei der 74. Auflage gibt es wieder über 60 Mega Tracks aus den Charts. Da Kontor Records im Dance Sektor in Deutschland wohl der Platzhirsch ist, gibt es viele bislang unveröffentlichte Tracks oder Remixe, sozusagen als Bonus direkt mit dazu.
Da wir als Musikmagazin bekanntlich laufend die Promotion Informationen zugeschickt bekommen, können wir ganz klar sagen, dass Kontor Records auch in Sachen Promotion den besten Job macht. Zwar lehnt man den Umgang mit den Magazinen direkt ab aber dafür setzt man mit Berlinièros PR eine wirklich gute Promotion Agentur ein.
Werfen wir aber mal ein Blick auf die Tracklist der neuen Kontor Top Of The Clubs 74, hier finden wir wie bereits oben erwähnt, über 60 Top Tracks von unter anderem The Chainsmokers, Martin Garrix, ATB, Armin van Buuren, Lost Frequencies, EDX, W&W, Dimitri Vegas & Like Mike und unfassbar viele mehr.
Den MiniMix zur Compilation liefern wir euch nach, sobald dieser von Kontor Records online gestellt wurde. Da bis zum Release am 31. März 2017 nicht mehr ganz soviel Zeit ins Land geht, wird dies wohl relativ Zeitnah geschehen. In der Zwischenzeit könnt ihr euch die Tracklist und das passende Cover schon einmal anschauen, damit ihr wisst was euch hier erwartet.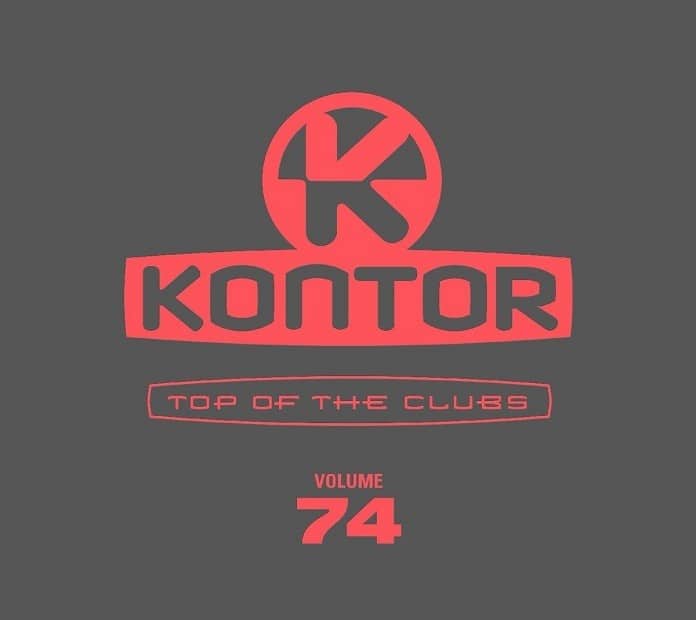 Disk: 1
1. R.I.O.: Headlong
2. Smash & Vengerov: Love & Pride (DJ Antoine vs. Mad Mark 2k17 Extended Remix)
3. Martin Garrix feat. Mesto: WIEE
4. Clean Bandit feat. Sean Paul & Anne Marie: Rockabye (Jack Wins Remix)
5. Calvin Harris: My Way
6. Martin Solveig feat. Ina Wroldsen: Places
7. DJ Snake & Don Diablo feat. Justin Bieber: Let Me Love You (Don Diablo Remix)
8. Nevada feat. Mark Morrison & Fetty Wap: The Mack (David Zowie Remix)
9. The Chainsmokers feat. XYLØ: Setting Fires (Sigma Remix)
10. Jerome feat. Michelle Hord: Should Have Known Better
11. CID feat. Conrad Sewell: Secrets
12. Dimitri Vegas & Like Mike vs Diplo: Hey Baby (feat. Deb's Daughter) [MATTN vs. Regi Remix]
13. Jonas Blue feat. RAYE: By Your Side
14. Lotus & Jerome feat. Nik Kershaw: Wouldn't It Be Good
15. SKIY: I Wanna Dance With Somebody (Who Loves Me)
16. ATB & Andrew Rayel: Connected
17. Armin van Buuren & Garibay feat. Olaf Blackwood: I Need You
18. Yamada feat. Elle Vee: Ordinary
19. MaxRiven: Rhythm Is A Dancer
20. Dave202: Kimura
21. Hiisak & Djerem: La Paz
22. W&W: Put EM Up
23. Ratty: Sunrise (Indecent Noise's Dreamstate Remix)
Disk: 2
1. Nalin & Kane: Beachball (Sebastien Extended Remix)
2. Lost Frequencies feat. Axel Ehnström: All Or Nothing
3. Alok & Bruno Martini feat. Zeeba: Hear Me Now
4. EDX: Dharma
5. Nora En Pure: Make Me Love You
6. Max Bering: Life
7. Der HouseKaspeR: You & I
8. Frank Pole feat. Greyson Chance: Anything
9. SCNDL: Find My Way
10. KCB feat. Ron E. Jones: This Is How We Do It (Jordan Magro Remix)
11. Sonic One & Konih: Basted
12. Stephen Oaks & Michael Sembello feat. SPYZR: Maniac
13. Will K: Café Leche
14. CamelPhat: The Quad
15. Eelke Kleijn: Home
16. Dennis Cruz: Everybody
17. Charli XCX feat. Lil Yachty: After The Afterparty (Jax Jones Remix)
18. Calippo: Alive
19. Tom Wax & Strobe: Bring Sally Up
20. David Keno: Play
21. F.Man feat. MC Gee: Deeper Underground
22. Michael Woods: Legato
23. Boehm feat. Brandyn Burnette: Let's Give It A Shot
Disk: 3
1. Burak Yeter feat. Danelle Sandoval: Tuesday
2. Showtek & Brooks: On Our Own (feat. Natalie Major)
3. Alan Walker: Alone
4. Kronic feat. Leon Thomas: Rendezvous
5. Thomas Gold feat. Jillian Edwards: Magic
6. Alle Farben: Bad Ideas
7. MICAR: Burden Down
8. Lotus feat. Arlissa & Flo Rida: Champagne On Me (BigBeat EDM Mix)
9. Sigala & Digital Farm Animals: Only One
10. Topic: Break My Habits
11. I Am Sam: Stars
12. Low Steppa feat. Geneva White: Can't Lie
13. Sem Vox: Waiting For You (DLDK Amsterdam 2017 Anthem)
14. Picco: Unstoppable
15. E Motion & Irene Cara feat. SPYZR: Flashdance, What A Feeling
16. Tera & Paperclap: You Spin Me Round
17. Consoul Trainin feat. Eneli: No Saint
18. Marcus Brodowski: Mad World
19. RHODES vs. Felix Jaehn: Your Soul (Holding On)
20. Dragonette: Lonely Heart (Hibell Remix)
21. Calmani & Grey x Neptunica feat. Ria: Can't Let You Go
22. Angemi & Becko: I'll Catch You
23. Marc Werner: Woman Of Another Kind