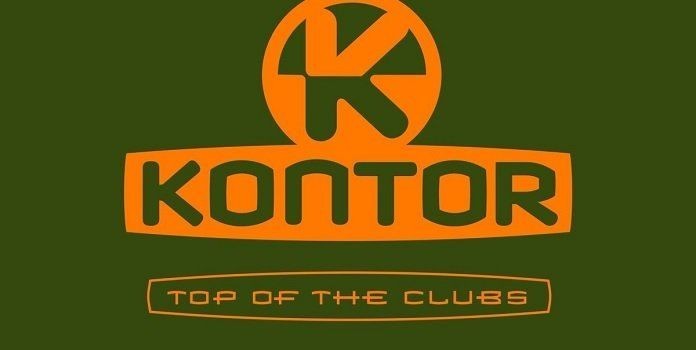 Die neue Kontor Top of the Clubs 78 setzt mit ihrer unfassbar großen Tracklist neue Maßstäbe im Dance Music Sektor. Während man es gewohnt war, hier eine 3er CD-Box zu bekommen, legt Kontor Records noch einen drauf. Neben zahlreichen exklusiven Tracks bzw. Remixen, kommt die Kontor Top of the Clubs 78 nun als 4er CD-Box daher.
Die Festival Saison in Deutschland steht in den Startlöchern, höchste Zeit sich musikalisch auf den neusten Stand zu bringen und genau an dieser Stelle kommt die Kontor Top of the Clubs 78 ins Spiel. Mit über 90 Top Tracks aus dem Dance Musik Sektor, ist die neue Ausgabe des Kontor Flaggschiffs nahezu unschlagbar und der Konkurrenz weit überlegen.
Wenn wir an dieser Stelle mal einen Blick auf die Tracklist werfen, finden wir zahlreiche Top Tracks und Remixe. Gemeint sind an dieser Stelle natürlich Tracks von z.B. Ummet Ozcan, David Guetta, Gestört aber Geil, Fedde Le Grand, Don Diablo, Lexer, Picco, Tom Walker, EDX, W&W, Neptunica, R.I.O. Talstrasse 3-5, R3hab, Robin Schulz, Martin Garrix und viele mehr.
Bis zum Release der Kontor Top of the Clubs 78 dauert es allerdings noch einige Tage, denn erst ab dem 13. April 2018 steht das gute Stück für euch im Handel bereit. Wie immer an dieser Stelle, haben wir auch hier die Tracklist und das passende Cover für euch am Start. Darüber hinaus, darf natürlich auch der MiniMix zur Kontor Top of the Clubs 78 nicht fehlen.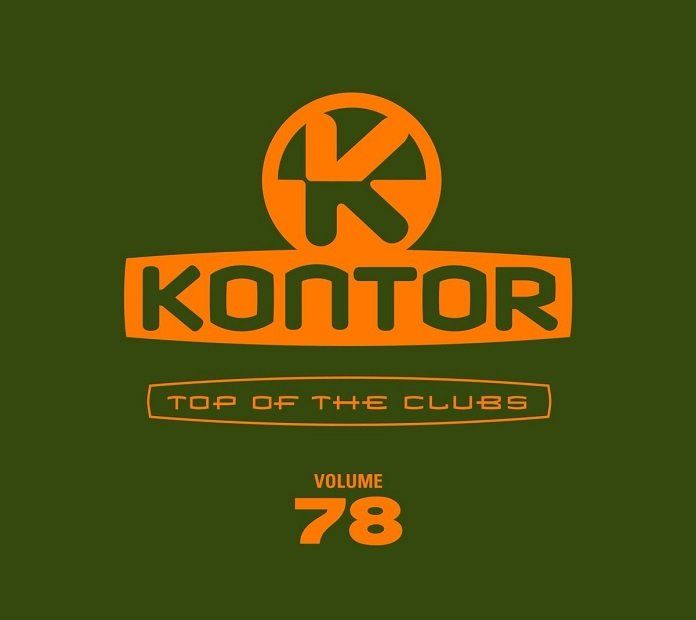 Disk 1: MIXED BY JEROME
01. MARTIN GARRIX & DAVID GUETTA FEAT. JAMIE SCOTT & ROMY DYA – SO FAR AWAY (TV NOISE REMIX)
02. JAX JONES FEAT. INA WROLDSEN – BREATHE
03. TALSTRASSE 3-5 FEAT. BÜNGER – WENN DER MOND
04. ROBIN SCHULZ & MARC SCIBILIA – UNFORGETTABLE (PLASTIK FUNK REMIX)
05. AXWELL Ʌ INGROSSO – DREAMER (MATISSE & SADKO REMIX)
06. GESTÖRT ABER GEIL FEAT. CHRIS CRONAUER – LEUCHTTURM (JEROME EXTENDED REMIX)
07. JAMES HYPE FEAT. KELLI-LEIGH – MORE THAN FRIENDS
08. ALAN WALKER, NOAH CYRUS & DIGITAL FARM ANIMALS FEAT. JULIANDER – ALL FALLS DOWN (MARK VILLA REMIX)
09. RITA ORA – ANYWHERE (R3HAB REMIX)
10. ZAYN FEAT. SIA – DUSK TILL DAWN (BROOKS REMIX)
11. SULTAN + SHEPARD – HEAD OVER HEELS
12. DON DIABLO – YOU CAN'T CHANGE ME
13. GABRY VENUS – EL BANDOLERO
14. UMMET OZCAN X LUCAS & STEVE – HIGHER*
15. SHOWTEK & MOBY – NATURAL BLUES
16. MERK & KREMONT – TURN IT AROUND
17. SOPHIE FRANCIS FEAT. LAURELL – GET OVER IT
18. DARIUS & FINLAY X LAST NIGHT FEAT. MAX LANDRY – CLOSE MY EYES
19. BOUGENVILLA – NAGINI*
20. MOSKA – THIS IS HOUSE*
21. FEDDE LE GRAND – MONSTA
22. JUST KIDDIN – SWEETEST THING
23. WATEVA FEAT. EMILY J – MY LOVE 2 U
Disk 2: MIXED BY MARKUS GARDEWEG
01. MC FIOTI, FUTURE, J BALVIN, STEFFLON DON, JUAN MAGAN – BUM BUM TAM TAM (JAX JONES REMIX)
02. MK – 17
03. EDX – ANTHEM
04. TOM GREGORY – LOSING SLEEP (SEBASTIEN EXTENDED REMIX)
05. NORA EN PURE – SPHINX
06. FATBOY SLIM – RIGHT HERE RIGHT NOW (CAMELPHAT REMIX)
07. LEXER – LONG DAYS
08. MARCAPASOS & JANOSH – MONSTER 2018
09. OLIVER MOLDAN – DOPE
10. MICHAEL CALFAN – ON YOU
11. JOSEPH ARMANI, BAXTER – CANDY
12. TIGA – WOKE (MARTIN SOLVEIG REMIX)
13. CROATIA SQUAD – MAKE IT POP
14. JONAS BLUE FEAT. MOELOGO – WE COULD GO BACK (JULIEN JABRE REMIX)
15. ALEX METRIC & TEN VEN – OTIC
16. LEXY & K-PAUL FEAT. ENDA GALLERY – PEILSCHNARTE
17. POPCORN POPPERS & KIKI DOLL – BE FREE (UNDER MY SKIN)
18. SUNSET CITY – POCKETS (MARCAPASOS & JANOSH EXTENDED REMIX)
19. ANIMAL FEELINGS – PAIN AU CHOCOLAT
20. CHASSIO – TROUBLE, TROUBLE, TROUBLE!
21. AMINE EDGE & DANCE VS BLAZE (KEVIN HEDGE) – LOVELEE DAE
22. NERVO – WHY DO I
23. JOHN WINTERB. – CHERRY WINE
Disk 3: MIXED BY PICCO
01. AFROJACK FEAT. STANAJ – BED OF ROSES
02. THE CHAINSMOKERS – SICK BOY (TROBI REMIX)
03. NEPTUNICA – NUMB
04. PICCO – SELECTA
05. TOM WALKER – LEAVE A LIGHT ON (OFFSET REMIX)
06. OFENBACH VS. NICK WATERHOUSE – KATCHI
07. LOST FREQUENCIES & ZONDERLING – CRAZY (MR. BELT & WEZOL EXTENDED REMIX)
08. P!NK – BEAUTIFUL TRAUMA (MOTI REMIX)
09. SKIY FEAT. L.A. – WHAT IF
10. R.I.O. – SUMMER EYES
11. PAUL KOLD – HAST DU ETWAS ZEIT FÜR MICH
12. STEREOACT FEAT. IAN SIMMONS – WIR HEBEN AB (ERIC CHASE EXTENDED REMIX)
13. DJ ANTOINE FEAT. ARMANDO & JIMMI THE DEALER – EL PARADISO (DJ ANTOINE VS MAD MARK 2K18 EXTENDED MIX)
14. ARMIN VAN BUUREN FEAT. CONRAD SEWELL – SEX, LOVE & WATER
15. STEFAN RIO FEAT. FRANCA MORGANO – CRUSH ON YOU
16. MADISON MARS – MAGNETO*
17. DAVE202 – KATAME
18. DJ SIGN – GREECE 2000
19. SONS OF MARIA – COMING HOME
20. LIKA MORGAN – MONEY FOR LOVE (CALIPPO CLUB MIX)
21. FROIDZ – EASY LOVER (DANNY DOVE CLUB EDIT)
22. W&W AND GROOVE COVERAGE – GOD IS A GIRL
23. SMIIE – 925
Disk 4: FULL LENGTH VERSIONS
01. MC FIOTI, FUTURE, J BALVIN, STEFFLON DON, JUAN MAGAN – BUM BUM TAM TAM (JAX JONES REMIX)
02. GESTÖRT ABER GEIL FEAT. CHRIS CRONAUER – LEUCHTTURM (JEROME REMIX)
03. TOM GREGORY – LOSING SLEEP (SEBASTIEN REMIX)
04. TALSTRASSE 3-5 FEAT. BÜNGER – WENN DER MOND
05. NEPTUNICA – NUMB
06. AFROJACK FEAT. STANAJ – BED OF ROSES
07. PICCO – SELECTA
08. EDX – ANTHEM
09. LOST FREQUENCIES & ZONDERLING – CRAZY (MR. BELT & WEZOL REMIX)
10. OLIVER MOLDAN – DOPE
11. R.I.O. – SUMMER EYES
12. STEREOACT FEAT. IAN SIMMONS – WIR HEBEN AB (ERIC CHASE REMIX)
13. SULTAN + SHEPARD – HEAD OVER HEELS
14. DJ ANTOINE FEAT. ARMANDO & JIMMI THE DEALER – EL PARADISO (DJ ANTOINE VS MAD MARK 2K18 MIX)
15. MARCAPASOS & JANOSH – MONSTER 2018
16. DARIUS & FINLAY X LAST NIGHT FEAT. MAX LANDRY – CLOSE MY EYES
17. NERVO – WHY DO I
18. JOSEPH ARMANI, BAXTER – CANDY
19. JOHN WINTERB. – CHERRY WINE
20. SOPHIE FRANCIS FEAT. LAURELL – GET OVER IT
21. W&W AND GROOVE COVERAGE – GOD IS A GIRL
22. SKIY FEAT. L.A. – WHAT IF
23. SMIIE – 925