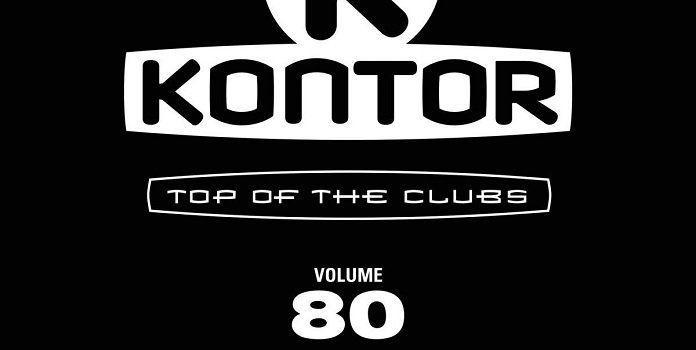 Bereit für die neue Kontor Top of the Clubs 80 ? Ihre Tracklist lässt die Vorfreude auf jeden Fall schon deutlich ansteigen. Mitten im großen Hardstyle Trend, der sich derzeit durch die Republik zieht, kommt die neue Ausgabe des Kontor Records Flaggschiff, überraschend soft um die Ecke.
Was natürlich nun nicht bedeuten soll, dass es hier keine flotteren Tracks gibt, doch wie auch schon im MiniMix, dominieren tatsächlich die ruhigeren Sounds. Die 3 CDs sind dieses mal von Jerome, Markus Gardeweg und Hugel gemixt und erhalten wie gewohnt auch wieder exklusive Song bzw. Remixe.
Auch wenn es kaum noch große Compilation in Deutschland gibt, kommt in den letzten Wochen des Jahres immer alles auf den Markt, was sich gut verkaufen lässt, da dürfen natürlich auch die Compilations aus dem Hause Kontor Records nicht fehlen. So dürfen wir uns Anfang November noch auf die Best Of Ausgabe der Top of the Clubs freuen.
Schauen wir jedoch einmal auf die Tracklist der Kontor Top of the Clubs 80, hier findet ihr reichlich top Tracks von z.B. ATB, Axwell /\ Ingrosso, Don Diablo, Martin Garrix, DJ Antoine, Mike Candys, Calvin Harris, Alle Farben, EDX, Armin van Buuren und unzähligen weiteren, verteilt auf 3 CDs.
Im Handel steht die Kontor Top of the Clubs 80 für euch ab dem 19. Oktober 2018 bereit. Wie gewohnt, haben wir auch hier die Tracklist und das passende Cover parat, damit ihr euch ein Bild von dieser Compilation machen könnt. Wem das nicht reicht, der kann sich gerne auch noch den MiniMix anschauen.
Sie sehen gerade einen Platzhalterinhalt von Standard. Um auf den eigentlichen Inhalt zuzugreifen, klicken Sie auf die Schaltfläche unten. Bitte beachten Sie, dass dabei Daten an Drittanbieter weitergegeben werden.
Mehr Informationen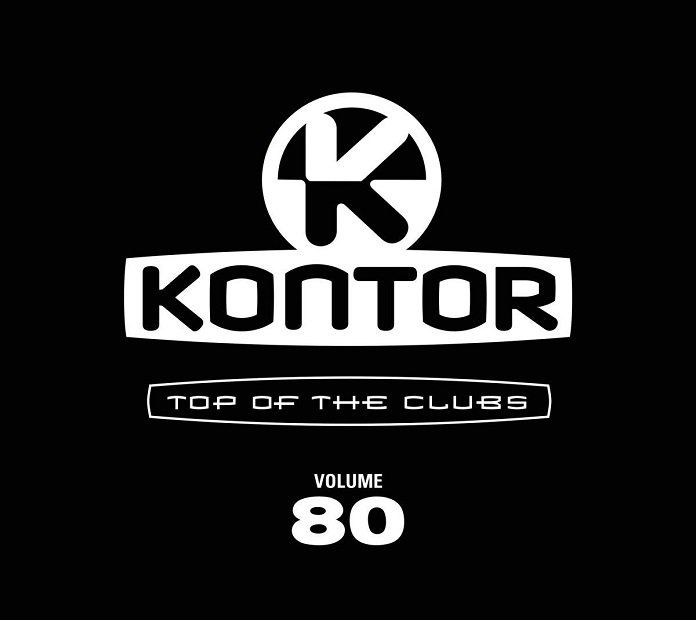 CD1: MIXED BY JEROME
01. LOST FREQUENCIES FEAT. THE NGHBRS – LIKE I LOVE YOU
02. DYNORO & GIGI D'AGOSTINO – IN MY MIND
03. ALLE FARBEN & YOUNOTUS & KELVIN JONES – ONLY THING WE KNOW (ALIGEE REMIX)
04. LOUD LUXURY X ANDERS – LOVE NO MORE
05. CALVIN HARRIS & DUA LIPA – ONE KISS
06. ATB FEAT. CONOR MATTHEWS & LAUR – BODY 2 BODY
07. AXWELL /\ INGROSSO & RØMANS – DANCING ALONE
08. SULTAN + SHEPARD – HIGH ON EMOTION
09. RETROVISION – GET DOWN*
10. JONAS BLUE FEAT. JACK & JACK – RISE (JONAS BLUE & EDEN PRINCE CLUB MIX)
11. MIKE CANDYS & JACK HOLIDAY – THE RIDDLE ANTHEM REWORK
12. AMI.BLOOM – FINALLY
13. CECILIA KRULL – MY LIFE IS GOING ON*
14. DON DIABLO FEAT. ALEX CLARE – HEAVEN TO ME*
15. MONJA MARI ACHI – DOMINIQUE (MONJAS EXTENDED CLUB MIX)
16. MARTIN GARRIX FEAT. BONN – HIGH ON LIFE
17. DJ ANTOINE FEAT. KIDMYN, ARMANDO & JIMMI THE DEALER – SYMPHONY (KIDMYN EXTENDED REMIX)
18. TUJAMO & SALVATORE GANACCI FEAT. RICHIE LOOP – JOOK IT*
19. SYZZ & HARD LIGHTS – 90S BETTER
20. ARMIN VAN BUUREN – BLAH BLAH BLAH (BASSJACKERS EXTENDED REMIX)
21. DIMITRI VEGAS & LIKE MIKE VS. NICKY ROMERO – HERE WE GO (HEY BOY, HEY GIRL)
22. DAVE202 – BLIZZARD
23. STEREOACT & JAQUES RAUPÉ FEAT. PETER SCHILLING – TERRA TITANIC (ANSTANDSLOS & DURCHGEKNALLT EXTENDED REMIX)
CD2: MIXED BY MARKUS GARDEWEG
01. EDX – SILLAGE
02. SLLASH & DOPPE – JUNGLE FEVER
03. JUNIOR JACK & TUBE & BERGER – E SAMBA 2018
04. CAMELPHAT – THE SOLUTION
05. CRUSH CLUB FEAT. SUPERMINI – WE DANCE
06. GOODLUCK & BORIS SMITH – BE YOURSELF
07. PAX – CATFISH
08. LOVRA – MY BEAT
09. VIZE – GLAD YOU CAME (MODERN CITIZENS EXTENDED REMIX)
10. LOUD LUXURY FEAT. BRANDO – BODY
11. DOM DOLLA – TAKE IT
12. SUNNERY JAMES & RYAN MARCIANO FEAT. BAYKU – 5 MINUTES AWAY
13. XUL ZOLAR – HEX (BEN DELAY EXTENDED REMIX)
14. MARCAPASOS – BLOWN JOB (RELOADED)
15. KAV VERHOUZER & SJAAK – STAP VOOR STAP
16. OLIVER KOLETZKI & NIKO SCHWIND – SUBATI (ANDHIM'S ELECTRICA CUCAR REMIX)
17. ANALOG SOL – TRINIDAD DREAMS
18. JACK NOVA & DEDWORK – LOST & FOUND
19. MARZZANO – MY MIND
20. SEAN ROMAN – I WANNA (ILLYUS & BARRIENTOS EXTENDED REMIX)
21. LIFELIKE & KRIS MENACE – DISCOPOLIS 2.0 (SANDER VAN DOORN EXTENDED REMIX)
22. NEPTUNICA FEAT. ZAY – JEALOUS SUN
23. CALMANI & GREY – TIME OF OUR LIVES
CD3: MIXED BY HUGEL
01. EL PROFESOR – BELLA CIAO (HUGEL REMIX EXTENDED)
02. ROBIN SCHULZ & PISO 21 – OH CHILD (LOVRA REMIX)
03. DAVID GUETTA & SIA – FLAMES (SYLVAIN ARMAND REMIX)
04. HUGEL & TAIO CRUZ – SIGNS
05. STARLEY – LOVE IS LOVE (MOTI EXTENDED REMIX)
06. THROTTLE – ALL IN (VIP MIX)*
07. MICHAEL CALFAN – GOT YOU
08. TIËSTO & DZEKO FEAT. PREME & POST MALONE – JACKIE CHAN
09. TESS CLARE – LOVEY
10. JULIAN PERRETTA – ON THE LINE (HUGEL REMIX)
11. CHRIS LAKE FEAT. ALEXIS ROBERTS – TURN OFF THE LIGHTS
12. KASKADE, BROHUG & MR. TAPE FEAT. MADGE – FUN
13. CALIPPO – THINKING ABOUT YOU
14. ME & MY TOOTHBRUSH – PUSH THE TEMPO
15. NICO DE ANDREA – THE SHAPE (HUGEL EXTENDED REMIX)*
16. ADAM TRIGGER – OLÉ (HUGEL EXTENDED REMIX)
17. ZONDERLING X DON DIABLO – NO GOOD*
18. VALENTINO KHAN – LICK IT*
19. DAMIEN N-DRIX – PRIMAH*
20. OFFAIAH – PRIVATE SHOW
21. OLIVER HELDENS & SIDNEY SAMSON – RIVERSIDE 2099*
22. SONO – TOP OF THE WORLD (FREY REMIX)
23. HUTCHER – LOVE ME LIKE
CD4: FULL LENGTH VERSIONS
01. LOUD LUXURY X ANDERS – LOVE NO MORE
02. EDX – SILLAGE
03. LOST FREQUENCIES FEAT. THE NGHBRS – LIKE I LOVE YOU
04. PAX – CATFISH
05. DJ ANTOINE FEAT. KIDMYN, ARMANDO & JIMMI THE DEALER – SYMPHONY (KIDMYN REMIX)
06. ATB FEAT. CONOR MATTHEWS & LAUR – BODY 2 BODY
07. MIKE CANDYS & JACK HOLIDAY – THE RIDDLE ANTHEM REWORK
08. LOVRA – MY BEAT
09. NEPTUNICA FEAT. ZAY – JEALOUS SUN
10. CALMANI & GREY – TIME OF OUR LIVES
11. MARCAPASOS – BLOWN JOB (RELOADED)
12. SLLASH & DOPPE – JUNGLE FEVER
13. SULTAN + SHEPARD – HIGH ON EMOTION
14. AMI.BLOOM – FINALLY
15. TESS CLARE – LOVEY
16. JACK NOVA & DEDWORK – LOST & FOUND
17. LIFELIKE & KRIS MENACE – DISCOPOLIS 2.0 (SANDER VAN DOORN REMIX)
18. STARLEY – LOVE IS LOVE (MOTI REMIX)
19. XUL ZOLAR – HEX (BEN DELAY REMIX)
20. HUTCHER – LOVE ME LIKE
21. DAVE202 – BLIZZARD
22. ANALOG SOL – TRINIDAD DREAMS
23. KAV VERHOUZER & SJAAK – STAP VOOR STAP
*TRACK IS NOT PLAYED IN THE MINIMIX