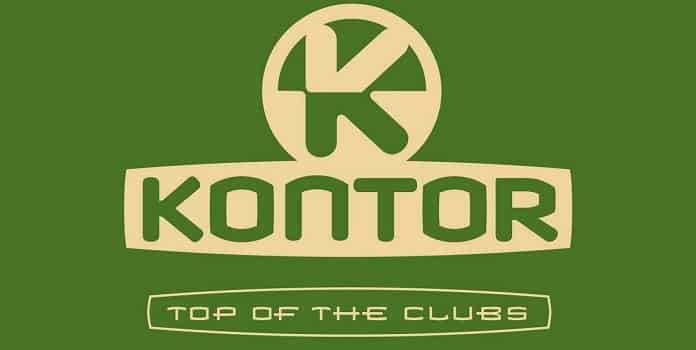 Bei der neuen Kontor Top of the Clubs 86 heißt es auch dieses mal wieder im Bezug auf die Tracklist, mehr geht nicht. Denn hier bekommt ihr 69 Mega Tracks, die in diesem Sommer in den zahlreichen Livestreams einfach dazu gehören und somit vorrätig sein sollten.
Damit aber nicht genug, denn als Bonus bekommt ihr im Fall der Kontor Top of the Clubs 86 noch eine vierte CD, auf der insgesamt 23 ausgewählte Tracks in voller länge zu genießen sind. Im deutschen Markt findet ihr auf jeden Fall keine Compilation, die euch mehr Tracks bietet im Dance Musik Sektor.
Wenn wir hier mal einen Blick auf die grandiose Tracklist werfen, finden wir zahlreiche Top Künstler. Gemeint sind hier natürlich Songs von Gabry Ponte, DJ Antoine, The Underdog Project, Lost Frequencies, Dimitri Vegas & Like Mike, Scooter, Armin van Buuren, Vicetone und viele mehr.
Im Handel steht die Kontor Top of the Clubs 86 ab dem 10. Juli 2020 für euch bereit. Wie immer an dieser Stelle, darf die Tracklist und das passende Cover für euch am Start, damit ihr schon jetzt einen ersten Eindruck davon habt, was euch hier erwartet.
Kontor Records, hat auch im Fall der neuen Kontor Top of the Clubs 86 einen MiniMix veröffentlicht. Damit dürfte es den meisten noch einfacher fallen, sich einen ersten Eindruck zu verschaffen. Wenn euch die Tracklist überzeugen kann, wovon wir an dieser Stelle ausgehen, solltet ihr euch bereits jetzt ein Exemplar sichern.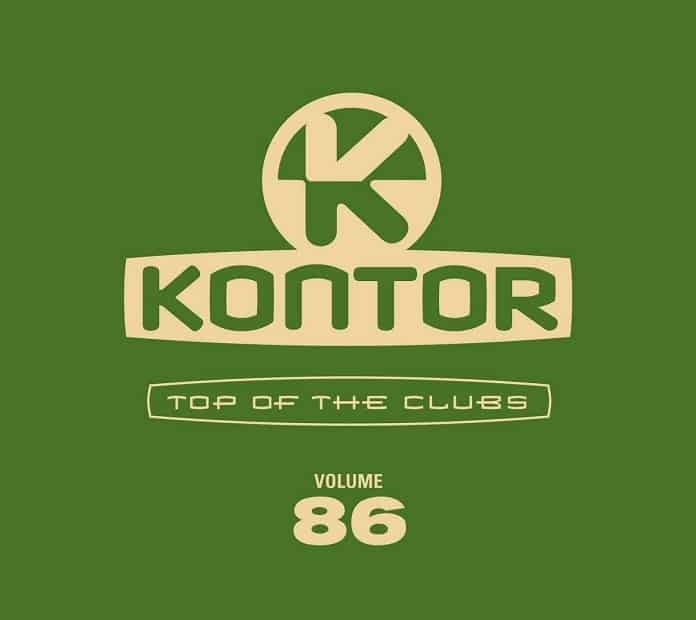 Disk 1: Mixed by Jerome
01. Gabry Ponte x Jerome – Lonely
02. Timmy Trumpet feat. Charlott Boss – Dumb (Jerome Remix)
03. Dua Lipa – Physical (Alok Remix)
04. The Underdog Project – Summer Jam (Alle Farben Remix)
05. R.I.O. – Hey Mama
06. Sam Feldt feat. Ella Henderson – Hold Me Close (Jerome Remix)
07. El Capon – Shut Up Chicken
08. VIZE & Tom Gregory – Never Let Me Down
09. Vicetone & Tony Igy – Astronomia
10. Beachbag – Darkness
11. Starley – Arms Around Me (Jerome Remix)
12. Tiësto & 7 Skies feat. RebMoe – My Frequency
13. LIZOT – Weekend
14. Dynoro & Fumaratto – Me Provocas
15. Gestört aber GeiL feat. Voyce – Millionen Farben (DIZE Remix)
16. Alok & THRDL!FE – Hear Me Tonight
17. DJ Kuba, Neitan & Keanu Silva – Feel The Vibe (Keanu Silva Remix)
18. BoyBoyBoy x Max Lean x Bonny Lauren – Trigger
19. Keanu Silva – Have You Never Been Mellow
20. StadiumX & LUX – Sweet Harmony
21. DJ Antoine & Willa – Kiss Me Hard (DJ Antoine vs. Mad Mark 2k20 Mix)
22. David Puentez & Albert Neve – Superstar
23. DIZE feat. Aurii – Wenn ich nicht mehr weiss
Disk 2: Mixed by Markus Gardeweg
01. Regard & RAYE – Secrets
02. Markus Gardeweg x Neptunica – Galactica
03. Loud Luxury feat. Brando – Gummy
04. FISHER – Freaks
05. David Keno – Set Me Free
06. Tom Novy feat. Bella – Vamos A La Playa
07. Cecilia Krull – Agnus Dei (Benny Benassi & BB Team Remix)
08. CamelPhat & ARTBAT feat. RHODES – For A Feeling
09. Lifelike & Kris Menace – Discopolis 2.0 (MEDUZA Remix)
10. EDX – The Time Is Now
11. YouNotUs & AKA AKA – Like A Punk
12. TMW – TV Show
13. AKA AKA – The Edge
14. Superlover – Woodworm
15. Tom Enzy – No Scrubs
16. Lost Frequencies, Zonderling & Kelvin Jones – Love To Go
17. Saint Joao – Set It Off
18. Sono – Chasing The Light
19. Norman Doray & Sneaky Sound System – Tell the World
20. Hagen Feetly – Cry
21. Nora En Pure – All I Need
22. Regi & Lester Williams – It's Gonna Be Alright
23. Nathan Rux feat. MDNR – All Night
Disk 3: Mixed by Harris & Ford
01. Harris & Ford – Wahre Freundschaft
02. Scooter x Finch Asozial – Bassdrum
03. Dimitri Vegas & Like Mike vs. Bassjackers – Happy Together
04. Armin van Buuren & Brennan Heart feat. Andreas Moe – All On Me (Brennan Heart VIP Mix)
05. Le Shuuk x Rob & Chris feat. Tom Mountain – Livestream Razzia
06. Sander van Doorn x Harris & Ford – Spotlight
07. Ummet Ozcan x Harris & Ford – Fight Back
08. Emi Flemming – Don't Worry (Harris & Ford Remix)
09. YouNotUs & Julian Perretta – Your Favourite Song (YouNotUs Club Mix)
10. Don Diablo – Inside My Head (Voices)
11. Lucky Luke & Gaullin – Cherry Cola
12. Martin Garrix feat. Clinton Kane – Drown (Alle Farben Remix)
13. Mike Candys – Give It To Me
14. Debonair Samir – Samir's Theme (Tujamo Remix)
15. KAAZE feat. Nino Lucarelli – The Evil Folk
16. Blasterjaxx & ASCO feat. Norah B. – Alive
17. Luke Bond feat. Tyler Graves – Left Of Us (Darren Styles Remix)
18. Scotty – He's a Pirate (Harris & Ford Remix)
19. Atmozfears – My Story
20. Ran-D feat. Mark Vayne & Diesel – Dreamers Of The Universe
21. Wildstylez & Da Tweekaz feat. XCEPTION – Adrenaline
22. Hard But Crazy – Hardstyle Girl (Harris & Ford Remix)
23. Jebroer & Dr Phunk – Wunderbar (SuperMegaGeilFettFantastischWunderbar)
Disk 4: Full Length Versions
01. R.I.O. – Hey Mama
02. The Underdog Project – Summer Jam (Alle Farben Remix)
03. DJ Antoine & Willa – Kiss Me Hard (DJ Antoine vs. Mad Mark 2k20 Mix)
04. El Capon – Shut Up Chicken
05. Tom Novy feat. Bella – Vamos A La Playa
06. Gabry Ponte x Jerome – Lonely
07. VIZE & Tom Gregory – Never Let Me Down
08. TMW – TV Show
09. Starley – Arms Around Me (Jerome Remix)
10. Markus Gardeweg x Neptunica – Galactica
11. Lost Frequencies, Zonderling & Kelvin Jones – Love To Go
12. Nathan Rux feat. MDNR – All Night
13. Tom Enzy – No Scrubs
14. Hagen Feetly – Cry
15. Nora En Pure – All I Need
16. Norman Doray & Sneaky Sound System – Tell the World
17. Cecilia Krull – Agnus Dei (Benny Benassi & BB Team Remix)
18. Sono – Chasing The Light
19. YouNotUs & AKA AKA – Like A Punk
20. Mike Candys – Give It To Me
21. Harris & Ford – Wahre Freundschaft
22. Armin van Buuren & Brennan Heart feat. Andreas Moe – All On Me (Brennan Heart VIP Mix)
23. Scooter x Finch Asozial – Bassdrum