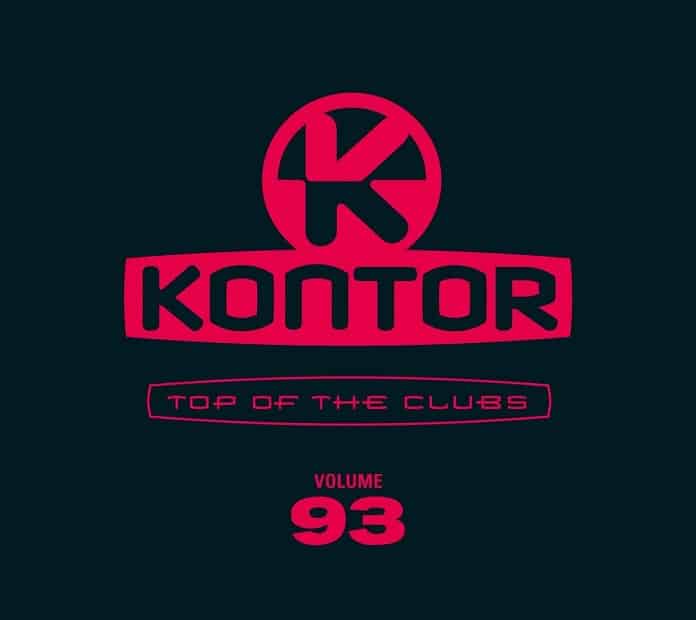 Mit der Kontor Top of the Clubs 93 und ihrer grandiosen Tracklist, könnt ihr euch musikalisch bestens auf die gerade beginnende Festivalsaison vorbereiten. Nach 2 Jahre ohne all die großen Festivals, sehnen sich viele gerade zu nach dem grandiosen Feeling, welches Festivals vermitteln.
All die Sorgen um Pandemie, Inflation und Krieg vor dem Eingang zu lassen und ein paar Stunden der Musik zu lauschen und einfach nur abschalten. Gerade die größeren Festivals erleben gerade einen unheimlichen Ansturm auf die Ticketshops, so dass manch einer Server Probleme einräumen musste in den letzten Wochen.
Als Festivalgänger, solltet ihr natürlich die großen Mainstage Hits auch kennen, damit ihr auch so richtig abfeiern könnt. Genau hier kommt die neue Kontor Top of the Clubs 93 ins Spiel, denn hier bekommt ihr gleiche eine ganze CD-Box voll mit den besten und aktuellsten Hits der Szene.
Wie man es von Kontor Records nicht anders kennt, befinden sich auch im Fall der 93. Ausgabe wieder Tracks die es noch auf keiner anderen Compilation gibt. Bis zum Release am 27. Mai 2022, ist es zum Glück auch nicht mehr ganz so lange hin.
Wie gewohnt, darf auch in diesem Fall die passende Tracklist zur Kontor Top of the Clubs 93 nicht fehlen. Sobald Kontor Records den MiniMix zur Compilation veröffentlicht, werden wir diesen natürlich zeitnah nachreichen.
Sie sehen gerade einen Platzhalterinhalt von Standard. Um auf den eigentlichen Inhalt zuzugreifen, klicken Sie auf die Schaltfläche unten. Bitte beachten Sie, dass dabei Daten an Drittanbieter weitergegeben werden.
Mehr Informationen
Disk: 1
1. Topic, Robin Schulz, Nico Santos & Paul van Dyk – In Your Arms (For An Angel)
2. Swedish House Mafia & The Weeknd – Moth To A Flame
3. Jerome – Forever Gold
4. Beachbag, Max Fail & Viktoria Vane – L'amour Toujours
5. Luude feat. Colin Hay – Down Under
6. Alesso & Katy Perry – When I'm Gone
7. Armin van Buuren & R3HAB feat. Simon Ward – Love We Lost
8. Felix Jaehn & The Stickmen Project feat. Calum Scott – Rain In Ibiza
9. Joel Corry x Lekota – What I Need
10. Giorgio Gee & Noize Generation – Complicated
11. FISHER – Palm Beach Banga
12. Sigala – Melody
13. DJ Antoine feat. Chanin – Sunset in Dubai (DJ Antoine & Mad Mark 2k22 Mix)
14. Sido & TOPIC42 – Mit Dir (TOPIC42 Remix)
15. HBz & OBS – I'm Okay
16. Darius & Finlay, MartinBepunkt & Shaun Baker – Mein kleines Herz (Bam Bam)
17. Jerome & LANNÉ – The Climb
18. KYANU & DJ Gollum – Forever Young
19. Marc Blou x Morpheus – All Night Long
20. Jerome feat. Mila Falls – Where the Love Is
21. Mike Candys – Louder
22. Mariana BO x Jerome feat. Crooked Bangs – Light Up
23. Harddope x Sary – Bon Voyage
Disk: 2
1. Purple Disco Machine & Sophie and the Giants – In The Dark
2. Imanbek & salem ilese – Married to Your Melody
3. Diplo & Miguel – Don't Forget My Love
4. Duvall feat. Sam Gray – Good Feeling
5. Regard x Years & Years – Hallucination
6. Cotone – What You Want
7. Crunkz & KALUMA – Memories
8. Dino DZ – Damn Phones
9. Babert & Mell Hall – Can't Stop Now
10. Eric Chase & Chassio – Go All Night
11. Jaxx Inc. – Last Night A DJ Saved My Life
12. Volkoder & Yolanda Be Cool – Work Your Body
13. Deeperlove – Say My Name
14. Tommy Vee – Give You Up
15. Joe T. Vannelli – Paradise (CASSIMM Remix)
16. Nora En Pure – Us
17. Markus Gardeweg – Submersible
18. Mat.Joe, C'mon & Otistic – Sunflower
19. Go Freek, Mickey Kojak & Thandi Phoenix – Lose You
20. EDX feat. Allie Crystal – Don't Be Afraid
21. PVNDA – Space
22. mOat – Paradise (Âme Remix)
23. Fred again.., Romy & HAAi – Lights Out
Disk: 3
1. Imanbek & BYOR – Belly Dancer
2. VIZE – Dancing Alone
3. KYANU & Neptunica – Ghost
4. Scooter – The Spell Remains
5. Neptunica & Salena Mastroianni – Adrenaline
6. Mike Candys, Sunlike Brothers & Jordan Rys – Losing My Mind
7. Tujamo – Click
8. Timmy Trumpet – Lights Go Down
9. Beachbag, Drive With Beats & Ladina Viva feat. MaxRiven – Friday
10. R.I.O. & KYANU – Good Vibe
11. Neptunica & LUNAX – Darkness
12. Thoby – Rock My World
13. DJ Antoine & Flip Capella feat. Evelyn – Dark Love
14. Morpheus & Neptunica – Super Idol
15. KYANU – Super Marvels
16. 89ers – Just A Prank!
17. Twisted Harmonies & Dario Rodriguez feat. Scott Abbot – When I'm Gone
18. Nicky Romero & Almero – So Much Love
19. Sunnery James & Ryan Marciano & QG : See
20. VINNE and SPECT3R – Back For You
21. AVAION x Why So Sad – Fallin'
22. Bodybangers & Morpheus & RI10 – Up & Down
23. Dymd feat. CAROLINE – Feels Like the End
Disk: 4
1. Luude feat. Colin Hay – Down Under
2. Jerome – Forever Gold
3. Armin van Buuren & R3HAB feat. Simon Ward – Love We Lost
4. KYANU & Neptunica – Ghost
5. Imanbek & salem ilese – Married to Your Melody
6. DJ Antoine feat. Chanin – Sunset in Dubai (DJ Antoine & Mad Mark 2k22 Mix)
7. Duvall feat. Sam Gray – Good Feeling
8. Jaxx Inc. – Last Night A DJ Saved My Life
9. Scooter – The Spell Remains
10. Beachbag, Max Fail & Viktoria Vane – L'amour Toujours
11. R.I.O. & KYANU – Good Vibe
12. Mariana BO x Jerome feat. Crooked Bangs – Light Up
13. Mike Candys, Sunlike Brothers & Jordan Rys – Losing My Mind
14. Neptunica & Salena Mastroianni – Adrenaline
15. Darius & Finlay, MartinBepunkt & Shaun Baker – Mein kleines Herz (Bam Bam)
16. 89ers – Just A Prank!
17. Cotone – What You Want
18. Crunkz & KALUMA – Memories
19. Jerome feat. Mila Falls – Where the Love Is
20. PVNDA – Space
21. Eric Chase & Chassio – Go All Night
22. Dymd feat. CAROLINE – Feels Like the End
23. Markus Gardeweg – Submersible