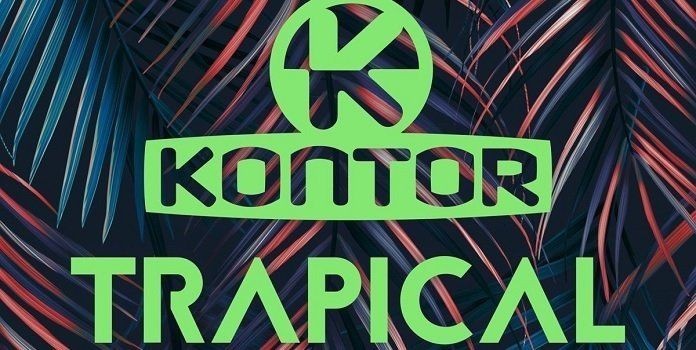 Bevor die Festivalsaison so richtig fahrt aufnimmt, kommt die Kontor Trapical 2018 – The Festival Season mit Top Tracklist um die Ecke. Auch in diesem Jahr ist Trap ein großes Thema im Festival Bereich, auch wenn der Hardstyle Sektor immer weiter Fahrt aufnimmt und mittlerweile auf keinem großen Festival mehr fehlt.
Im Trap Bereich ist die Kontor Trapical Compilation mit Abstand die größte und bekannteste Compilation überhaupt. Bei einem Blick auf die Tracklist finden wir reichlich große Namen, die man nahezu im gesamten Dance Sektor findet wie z.B. David Guetta, Martin Garrix, The Chainsmokers, Neptunica, John Dahlbäck und viele weitere.
Bis zum Release am 4. Mai 2018 dauert es zum Glück nicht mehr ganz so lange. Höchste Zeit sich mit Hilfe der Tracklist und dem Cover ein Bild von der neuen Kontor Trapical 2018 – The Festival Season zu verschaffen. Wie bei Kontor fast schon üblich, gibt es hier natürlich auch wieder einen MiniMix, mit dem ihr euch einen ersten Eindruck machen könnt.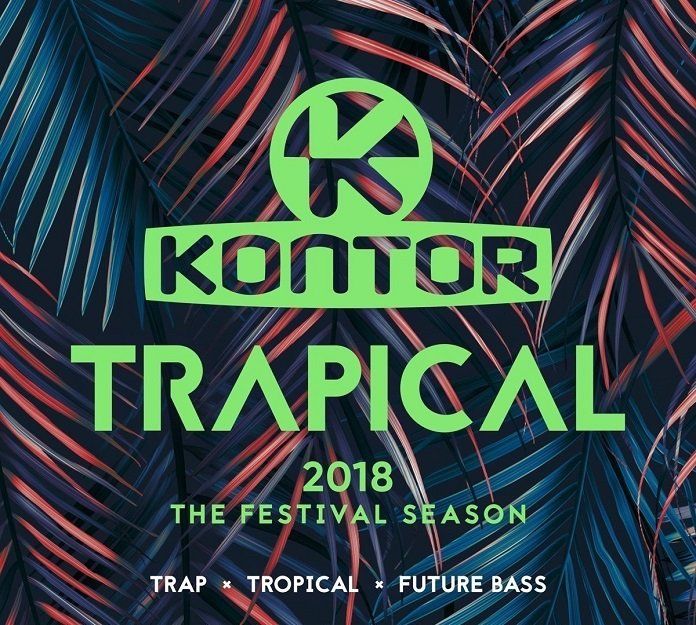 Disk: 1
1. The Chainsmokers – Sick Boy (Owen Norton Remix)
2. Martin Garrix & David Guetta feat. Jamie Scott & Romy Dya – So Far Away (CMC$ Remix)
3. Tom Walker – Leave a Light On (DASCO & Luca Schreiner Remix)
4. Afrojack feat. Stanaj – Bed Of Roses
5. Dua Lipa – New Rules (Alison Wonderland Remix)
6. Nick Martin feat. Carly Paige – Cool Love
7. Neptunica – Numb
8. Smash – My Story
9. Gestört aber GeiL – Be My Now (Neptunica Remix)
10. FVDK – By My Side
11. Feenixpawl & Harley Knox feat. Ariana and the Rose – Bones
12. Arston feat. Sibbyl – Messed Up
13. Bombs Away feat. Sunset City – Let You Down
14. Sem Vox – Disarm (DLDK Amsterdam 2018 Anthem)
15. HIDDN feat. Luna Aura – Edge Of Life
16. Justin Prime & NIVIRO feat. Kimberly Fransens – Unstoppable
17. NERVO & Wolfpack – Like Air (Exodus & Tha Boogie Bandit Remix)
18. John Dahlbäck – Find A Home
19. Swanky Tunes & Going Deeper feat. Tom Bailey – Daydreaming
20. Jo Cohen & Marky Style & Guy Gabriel – One Step
21. Julian Jordan x TYMEN – Light Years Away
22. Mushroom People – On The Road
23. smiie – 925
Disk: 2
1. Calvin Harris feat. PARTYNEXTDOOR – Nuh Ready Nuh Ready
2. Armin van Buuren feat. Conrad Sewell – Sex, Love & Water
3. Stephen Oaks, Draggon & Frost Vegas feat. Bryson Tiller – Déjà Vu
4. Tocadisco – New World
5. Loud Luxury feat. brando – Body (Dirtcaps Remix)
6. Like Mike – Memories (Jeff June Remix)
7. SKIY – Don't You (Forget About Me)
8. Sons Of Maria – Coming Home
9. Thomas Gold – Begin Again
10. Angemi feat. Re Bel – Show Your Flame
11. SilkandStones – Invincible
12. Paige feat. Jojee – Everywhere
13. Sebastien feat. Michael Lynch – Give It Up For U
14. De Hofnar feat. Avi On Fire – Moving On
15. Galavant x Dave Winnel – Hold On
16. Sunnery James & Ryan Marciano, Bruno Martini feat. Mayra – Savages
17. DJ Antoine feat. Armando & Jimmi The Dealer – El Paradiso (DJ Antoine vs Mad Mark 2k18 Mix)
18. Andrew Rayel feat. Kristina Antuna – Once In A Lifetime Love (De Hofnar Remix)
19. Frank Pole feat. Vitø – Work This Out
20. Angger Dimas x NERVO – Give It All Up
21. Teddy Beats feat. Jolee Nikoal – Suppose To Be
22. GoldFish & Sorana – Hold Your Kite
23. Brielle Von Hugel & Galavant – Illusions
Disk: 3
1. MC Fioti, Future, J Balvin, Stefflon Don – Bum Bum Tam Tam (Jonas Blue Remix)
2. Picco – Selecta
3. Fedde Le Grand – Monsta
4. Joyzu & Lilianna Wilde – Famous
5. CHOCO feat. Angel Taylor – Temporary
6. Dave202 & Angelika Vee – Chill Pill
7. Qulinez feat. Kyle Reynolds – Moving Pieces
8. FRSH KEPT – With U
9. Greg Dela – Outer Space
10. Animal Feelings – Pain au Chocolat (WhyMe? Remix)
11. The Magician feat. Ebenezer – Las Vegas
12. Heads² – Could You Imagine (feat. LaraJulie)
13. Jahyanaï feat Bamby – Who Mad Again
14. Stephen Oaks & JayKay feat. Pitbull – Ojos Q No Ven
15. Impera – Triumph
16. Fauré – Brahma
17. Galactic Marvl – Do It To Me
18. DJ EKO feat. BigRedCap – Hazy
19. Jroll, VOVIII, WKND Warrior – Need You
20. Dirtcaps & DJ Afrojack – Bad Company (feat. Stush)
21. Lexy & K – Paul feat. Enda Gallery – peilSCHNARTE (Eskei83 Remix)
22. Rasster & Harddope – Slow It Down
23. Pablo Nouvelle feat. Favela – I Want For Nothing (Sensu Remix)