Mit der Tomorrowland 2018 – The Story of Planaxis und der großartigen Tracklist, kommt die gleichnamige Compilation zum Mega Festival auf den Markt. Natürlich wird das gute Stück auch in diesem Jahr wieder von Kontor Records im außergewöhnlichen Gewand veröffentlicht.
Wie alles rund um das Festival Tomorrowland in Belgien, wird auch bei der Compilation nichts dem Zufall überlassen. Das Design der Compilation sticht immer wieder hervor, so dass auch in unserer Redaktion die Compilations der letzten Jahre einen dekorativeren Platz erhalten haben und eben nicht nur in den CD-Player gehören.
Bereits in den Jahren zuvor, war die 3er CD-Box in mehrere DeeJay Mixe aufgeteilt, so also auch in diesem Jahr. Hier dürft ihr euch also auf gleich mehrere Mixe freuen unter anderem von Lost Frequencies, Armin van Buuren und natürlich von den Tomorrowland Resident DeeJays Dimitri Vegas & Like Mike.
Der dazugehörige MiniMix macht jetzt schon Lust auf das Festival, sowie die gleichnamige Compilation. Auch wenn es bis zum Release am 27. Juli 2018 noch ein wenig dauert, haben wir schon jetzt die Tracklist und das passende Cover für euch am Start. Selbstverständlich haben wir euch für den ersten Eindruck auch den MiniMix zur Tomorrowland 2018 – The Story of Planaxis eingebunden.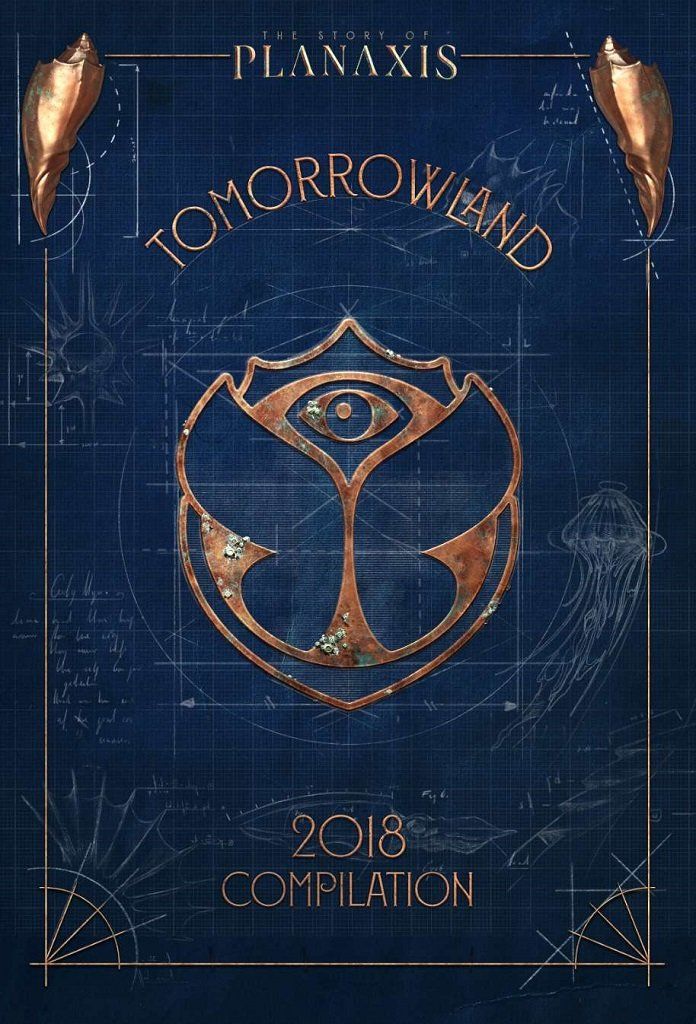 CD1:
MIXED BY ARMIN VAN BUUREN
01.Tomorrowland – Intro Armin van Buuren
02.Armin van Buuren vs Shapov – The Last Dancer
03.Mark Sixma – Sinfonia
04.Andrew Rayel & Graham Bell – Tambores
05.Armin van Buuren feat. Conrad Sewell – Sex, Love & Water (Mark Sixma Remix)
06.Vigel vs Cosmo & Skoro – Drums
07.Armin van Buuren feat. James Newman – Therapy (Leo Reyes Remix)
08A.Loud Luxury feat. Brando – Body
08B.Exis – The Count
08C.Luke Bond – U
09.Armin van Buuren vs Alexander Popov – Popcorn
10.Dash Berlin feat. Bo Bruce – Coming Home (STANDERWICK Remix)
11.Armin van Buuren – Blah Blah Blah
MIXED BY AXWELL
12.Tomorrowland – Intro Axwell
13.Pauls Paris feat. Moses York – Make Your Mind Up (Axwell & NEW_ID Remode)
14A.Antoine Delvig & Felicity – Jack That Body – Jack That Body
14B.Jack Wins feat. Caitlyn Scarlett – Freewheelin'
15.D.O.D – Sixes
16.Will K & Jebu – Boomshaka
17.Magnificence & Steff da Campo – Out Of My Mind
18.Magnificence & Seth Hills – Fire
19.Magnificence – Cobra
20.D.O.D – Glow
21.Tom Staar feat. Matt Hope – Come Together
22.Klahr – Live It Out
CD2:
MIXED BY DIMITRI VEGAS & LIKE MIKE
01.Tomorrowland – Intro Dimitri Vegas & Like Mike
02.Dimitri Vegas & Like Mike – Reflections
03.Dimitri Vegas & Like Mike vs Nicky Romero – Here We Go
04.Wolfpack & Futuristic Polar Bears – Derb
05.Quintino – Brasil Connect
06.Dimitri Vegas & Like Mike vs Quintino – Patser Bounce
07.MATTN & Futuristic Polar Bears & Olly James – Throne
08.Dimitri Vegas & Like Mike vs Hardwell – ID
09.Dimitri Vegas & Like Mike vs W&W – Crowd Control
10.Dimitri Vegas & Like Mike vs Vini Vici & Cherrymoon Trax – The House Of House
11.Dimitri Vegas & Like Mike – Welcome To Jurassic World
12.Dimitri Vegas & Like Mike vs Bassjackers – The Jungle
13.Dimitri Vegas & Like Mike vs Julian Banks & Bassjackers feat. Snoop Dogg – Bounce
14.Dimitri Vegas & Like Mike feat. Gucci Mane – All I Need
15.Dimitri Vegas & Like Mike feat. Gucci Mane – All I Need (Dimitri Vegas & Like Mike x Bassjackers VIP Mix)
16.Dimitri Vegas & Like Mike feat. Wiz Khalifa – When I Grow Up
17.Dimitri Vegas & Like Mike feat. Wiz Khalifa – When I Grow Up (Dimitri Vegas & Like Mike x Brennan Heart VIP Mix)
MIXED BY LOST FREQUENCIES
18.Tomorrowland – Intro Lost Frequencies
19.Lost Frequencies – Before Today
20.Lost Frequencies & Zonderling – Crazy (Mr. Belt & Wezol Remix)
21.Mercer feat. Ron Carroll – Satisfy
22.Claptone feat. Nathan Nicholson – Under The Moon
23.Lost Frequencies feat. Janieck Devy – Reality (Deluxe Mix)
24.Lost Frequencies feat. James Blunt – Melody (MÖWE Remix)
25.Two Pauz – My Mind (Woodpoz)
26.Girls In Hawaii – Guinea Pig (Lost Frequencies Remix)
CD3:
TOMORROWLAND MIX 2018
01.Volen Sentir – Heimarmene
02.Amonita – Paradise Bird
03.Amari & Nico Morano feat. Jinadu – Desire
04.Blond:ish – EEYAAA
05.Bona Fide – Prosto
06.Mees Salomé – Ya Amar
07.16 Bit Lolitas – Deep In My Soul
08.Guy J – Airborne
09.Mambo Brothers – Sundogs
10.Butch – Countach (Kölsch Remix)
11.Steve Slight – Resurrection
12.Patrice Bäumel – The Hatchet
13.Bicep – Opal (Four Tet Remix)
14.Energy 52 – Café Del Mar (Tale Of Us Remix)