Pünktlich zur kalten Jahreszeit, steht die Kuschelrock 32 mit ihrer romantischen Tracklist vor der Tür. Die Kuschelrock Reihe gehört zu den letzten wirklich großen Compilations, die auch im TV Bereich noch immer eine ordentliche Werbekampagne gestrickt bekommen, die sich Jahr für Jahr wirklich sehen lassen kann.
Zu den schönsten Dingen, im trüben und nassen Herbst gehört es wohl, mit dem liebsten im kuscheligen Wohnzimmer schöne Stunden zu verbringen. Da darf natürlich die richtige Musik nicht fehlen, denn so wird die romantische gemeinsame Zeit noch intensiver und man vergisst schnell das herbstliche Schmuddelwetter.
Auf der Kuschelrock 32 findet ihr in diesem Jahr Songs von z.B. Ed Sheeran, James Arthur, Amy Shark, Justin Timberlake, Michael Patrick Kelly, Family Of the Year, Céline Dion, Sia, Ella Henderson, Coldplay und viele weitere.
Bis zum Release der neuen Kuschelrock Ausgabe am 14. September 2018 dauert es zum Glück nicht mehr ganz so lange, also höchste Zeit sich mit Hilfe der Tracklist und dem dazugehörigen Cover, einen ersten Eindruck von der Qualität zu verschaffen.
Wir haben natürlich wie gewohnt, an dieser Stelle, die Cover und die besagte Tracklist für auch parat. Wenn euch die Kuschelrock 32 zusagt, könnt ihr sie natürlich direkt bei Amazon und den zahlreichen weiteren Online-Shops bequem ordern.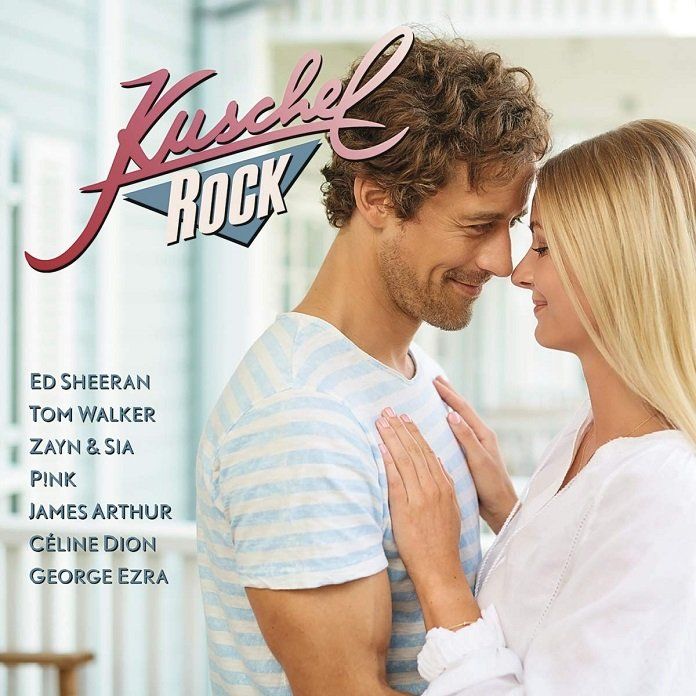 Disk 1:
01.Ed Sheeran – Perfect 4:24
02.Sia, Zayn – Dusk till dawn 3:57
03.Tom Walker – Leave a light on 3:05
04.Pink – Whatever you want 3:58
05.James Arthur – Naked 3:53
06.George Ezra – Hold my girl 3:31
07.Michael Patrick Kelly – Roundabouts 3:06
08.Michael Schulte – You let me walk alone 2:58
09.Christina Aguilera – Unless it's with you 4:17
10.Justin Timberlake – Higher higher 4:18
11.Lenny Kravitz – Low 4:01
12.Haevn- Back in the water 3:07
13.Lauv – Getting over you 4:16
14.Amy Shark – Adore 3:03
15.Family Of The Year – Let her go 3:13
16.The Script – Arms open 4:02
17.Christina Perri – Human 4:11
18.Mariah Carey – After tonight 4:17
19.Blame Jones – Sex on fire (Acoustic) 2:56
20.Mans Zelmerlöw – Happyland 3:21
21.Passenger – Hell or high water 3:41
Disk 2:
01.Coldplay – Warning sign 5:29
02.Céline Dion – Ashes 3:18
03.Sia – Big girls cry 3:31
04.Tom Odell, Alice Merton – Half as good as you 3:31
05.Portugal.The Man- So young 4:08
06.The Fray – Never say never 4:17
07.Ella Henderson- Yours 2:50
08.Labrinth – Jealous 4:03
09.Sade – Morning bird 3:54
10.Annie Lennox – A thousand beautiful things 3:07
11.Bruce Springsteen – Back in your arms 4:35
12.Air Supply- Goodbye 4:04
13.Toto – I will remember 4:23
14.Nickelback – Home 3:51
15.Evanescence, Lindsey Stirling – Hi-Lo 4:17
16.Kodaline – All I want 3:50
17.Tyler Shaw – With you 3:20
18.Zara Larsson – I can't fall in love without you 2:59
19.Jason Mraz – I won't give up 4:01
20.Grace Grundy – Happier 3:18
21.Dionne Warwick – Walk on by 2:55