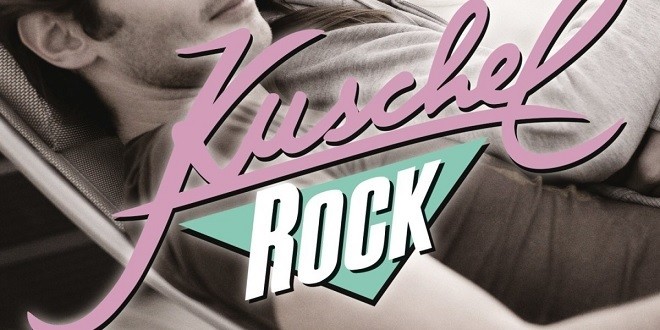 Die Kuschelrock Lovesongs of the 90's bringt euch mit ihrer Tracklist die besten Lovesongs der 90er Jahren. Diese CD wird ganze Generation begeistern, denn manche Lovesongs sind absolut zeitlos. Diese Tatsache werdet ihr auch feststellen, wenn ihr einen Blick auf die Tracklist werft.
So findet man hier Tracks von Annie Lennox, Sinead O`Connor, Simply Red, Dido , Faith No More, Robbie Williams, Roxette, Take That, Britney Spears, New Kids On The Block, Ronan Keating und unheimlich vielen mehr. Ihr seht also wir haben nicht übertrieben, diese CD wird tatsächlich ganze Generationen begeistern.
Da die Kuschelrock Lovesongs of the 90's am 5. Februar 2016 erscheint, könnt ihr die kalte Jahreszeit super dazu nutzen, um euch mit eurem Partner oder der Partnerin es zu Hause so richtig gemütlich zu machen, denn musikalisch kann mit dieser Compilation ja nun absolut nichts mehr schief gehen.
Wir haben an dieser Stelle wie immer die Tracklist und das passende Cover für euch am Start, denn wie immer möchten wir euch damit einen ersten Eindruck vermitteln, damit ihr wisst was euch hier erwartet. Sollte euch die Kuschelrock Lovesongs of the 90's überzeugen, wovon wir einfach mal ausgehen, könnt ihr sie natürlich schon jetzt bei Amazon oder anderen Shops vorbestellen.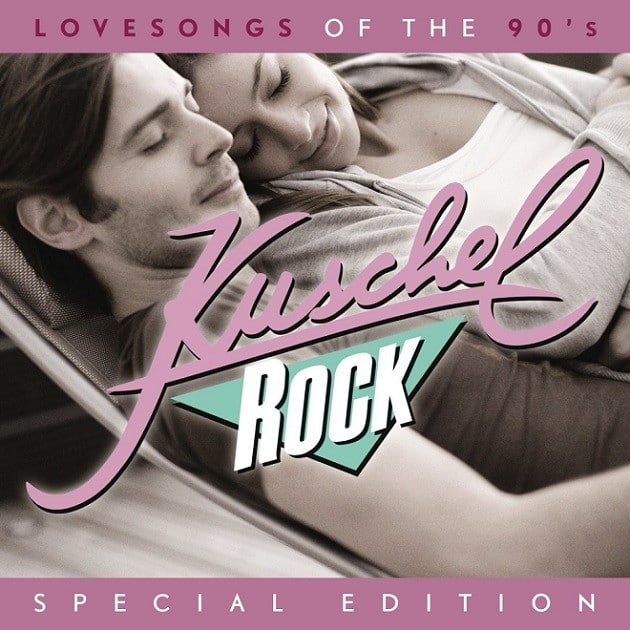 Disk: 1
1. She's The One – Williams, Robbie
2. My Heart Will Go On – Love Theme From 'Titanic' – Dion, Celine
3. How Deep Is Your Love – Take That
4. I Learned From The Best – Radio Edit – Houston, Whitney
5. When You Say Nothing At All – Keating, Ronan / Keating, Ronan
6. As Long As You Love Me – Backstreet Boys
7. It Must Have Been Love – Roxette
8. Sometimes – Spears, Britney
9. Tonight – New Kids On The Block
10. Thank You – Dido / Dido
11. Say You Love Me – Simply Red
12. Kiss Me – Sixpence None The Richer
13. Crush – Paige, Jennifer
14. I Turn To You – Radio Edit – Aguilera, Christina
15. Show Me Heaven – Mckee, Maria
16. I Wonder Why – Stigers, Curtis
17. I Will Remember You – Mclachlan, Sarah
18. She's All I Ever Had – English Radio Edit – Martin, Ricky
19. No More 'I Love You's' – Lennox, Annie
20. From This Moment On – Twain, Shania Feat. Bryan White
Disk: 2
1. Nothing Compares 2 U – O'connor, Sinead
2. Wonderwall – Oasis / Gallagher, Liam / Gallagher, Noel
3. Easy – Faith No More
4. More Than Words – Extreme
5. Baby I Love Your Way – Big Mountain
6. Torn – Imbruglia, Natalie
7. Runaway Train – Soul Asylum / Pirner, Dave / Murphy, Daniel
8. What's Up? – 4 Non Blondes
9. Truly Madly Deeply – Savage Garden
10. Strong Enough – Crow, Sheryl
11. Advice For The Young At Heart – Tears For Fears
12. Senza Una Donna (Without A Woman) – Zucchero Feat. Paul Young
13. You – Ten Sharp
14. If You Had My Love – Radio Edit – Lopez, Jennifer
15. Sleeping Satellite – Archer, Tasmin
16. Un-Break My Heart – Braxton, Toni
17. I Believe I Can Fly – Radio Edit – R. Kelly
18. Gone Too Soon – Main Band – Jackson, Michael / Jackson, Michael
19. Time To Say Goodbye – Sarah's Intimate Version – Brightman, Sarah