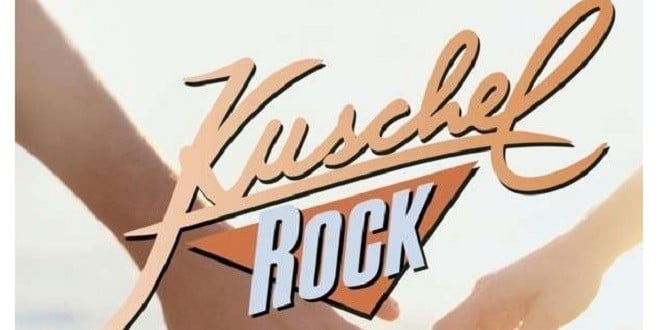 Bei der Kuschelrock the Most Beautiful Duets und ihre Tracklist könnte man fast singen " Alle Jahre wieder ", denn bereits in den letzten Jahren kam die Sonderausgabe der Kuschelrock auf den Markt und so eben auch 2015. Den Erfolg schmälert die Tatsache des Re-Re-Release jedoch nicht, denn auch in diesem Jahr ist die Nachfrage hoch.
Wer die Kuschelrock Reihe mag, wird diese Ausgabe lieben, denn oft kommen so richtig viele Gefühle erst auf, wenn verschiedene Stimmen einen Lovesong zum besten geben, eben ganz wie in einer Beziehung, denn auch das stehen sich verschiedene Stimmen gegenüber.
Das Sony Music auch in diesem Jahr wieder Werbung für die Ausgabe machen wird, ist aus unserer Sicht fast schon sicher. Ab dem 6. Februar 2015 steht die Kuschelrock the Most Beautiful Duets für euch als CD im Handel und als MP3-Album im Netz für euch bereit.
Da ist es höchste Zeit, dass wir euch neben dem Cover, wie gewohnt auch die dazugehörige Tracklist bieten, damit ihr wisst was euch bei der Sonderausgabe der Kuschelrock Reihe erwartet, viel Spaß damit.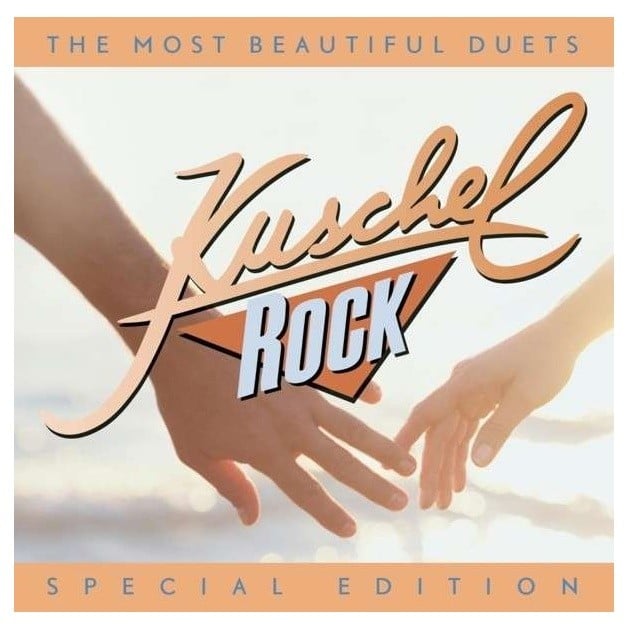 Disk 1:
1. I Belong to You (Il ritmo della passione) – Eros Ramazzotti & Anastacia 4:26
2. Just Give Me a Reason – P!nk feat. Nate Ruess 4:02
3. Illegal – Shakira feat. Carlos Santana 3:53
4. Broken Strings – James Morrison & Nelly Furtado 4:10
5. Primavera in anticipo – Laura Pausini & James Blunt 3:28
6. Halt dich an mir fest (Duett Version) – Revolverheld feat. Marta Jandová (Die Happy) 3:29
7. Stadt (Single Version) – Cassandra Steen feat. Adel Tawil 3:05
8. Summer Wine (Single Edit) – Ville Valo;Natalia Avelon 3:52
9. Out Of My Hands – Milow & Marit Larsen 3:29
10. Lucky (Album Version) – Jason Mraz & Colbie Caillat 3:09
11. We've Got Tonight – Ronan Keating feat. Jeanette 3:36
12. Just One Last Dance (Radio Version) – Sarah Connor feat. Natural 4:10
13. Private Emotion (Ricky Martin & Meja) – Ricky Martin feat. Meja 3:59
14. How Am I Supposed to Live Without You (feat. Helene Fischer) – Michael Bolton feat. Helene Fischer 4:44
15. Almost Here – Brian McFadden feat. Delta Goodrem 3:46
16. Solo – Thomas D feat. Nina Hagen 4:07
17. Mit dir (FK Radio Edit) – Freundeskreis feat. Joy Denalane 4:14
18. My Boo (Main) – Usher & Alicia Keys 3:43
19. Wann – Xavier Naidoo feat. Cassandra Steen 4:38
20. Cello (MTV Unplugged Radio Atmo-Version) – Udo Lindenberg feat. Clueso 3:36
Disk 2:
1. Don't Let the Sun Go Down on Me – George Michael Duet with Elton John 5:43
2. Separate Lives – Phil Collins & Marylin Martin 4:05
3. (I've Had) The Time of My Life – Bill Medley & Jennifer Warnes 4:46
4. Up Where We Belong (An Officer and a Gentleman / Soundtrack Version) – Joe Cocker & Jennifer Warnes 3:52
5. I Just Can't Stop Loving You – Michael Jackson feat. Siedah Garrett 4:10
6. I'm Your Angel (Duet with R. Kelly) – Céline Dion & R. Kelly 5:29
7. Against All Odds (Take a Look at Me Now) – Mariah Carey feat. Westlife 3:20
8. Delicate – Terence Trent D'Arby feat. Des'Ree 4:15
9. I Look to You – Whitney Houston & R. Kelly 3:38
10. Lily Was Here – David A. Stewart feat. Candy Dulfer 4:20
11. Especially For You – Kylie Minogue & Jason Donovan 3:59
12. Islands in the Stream – Dolly Parton & Kenny Rogers 4:09
13. Stumblin' In – Chris Norman & Suzi Quatro 3:56
14. Same Heart – Jennifer Rush with Michael Bolton 4:16
15. Je t'aime…Moi non plus – Jane Birkin & Serge Gainsbourg 4:20
16. Where the Wild Roses Grow – Nick Cave & The Bad Seeds & Kylie Minogue 3:55
17. This Is Not America (2002 Digital Remaster) – David Bowie with Pat Metheny Group 3:52
18. Endless Love – Lionel Richie & Diana Ross 4:26