Mit Armin Van Buuren – A State of Trance 2015 setzt der Superstar DJ sein Mamutprojekt weiter fort. Die Tracklist kann sich wie gewohnt sehen lassen auch wenn der House Music Einfluss mittlerweile doch sehr deutlich rauszuhören ist, bleibt A State of Trance eine Klasse für sich.
Das A State of Trance mittlerweile zu einem mächtigen Projekt geworden ist, zeigt die Tatsache, dass ASOT 2015 auch eine Festival Reihe wird, doch sehr deutlich. Wer jedoch nun total ausgelutschte Tracks erwartet, ist schief gewickelt, denn von den 37 Tracks und Remixe, sind ganze 26 noch immer exklusiv und somit unveröffentlicht.
Für echte Trance Freunde geht wohl auch in diesem Jahr kein Weg an " A State of Trance " vorbei, denn gerade in diesem Sektor tut sich durch den anhaltenden Festivaltrend doch einiges. Bis zum Release Termin müsst ihr euch noch etwas gedulden, denn dieser ist für den 27. März 2015 angesetzt.
Neben der üblichen Tracklist zur Armin Van Buuren – A State of Trance 2015 und dem passenden Cover, haben wir euch auch Armin van Buuren – Together eingebunden, welches übrigens als Intro auf der zweiten CD dient.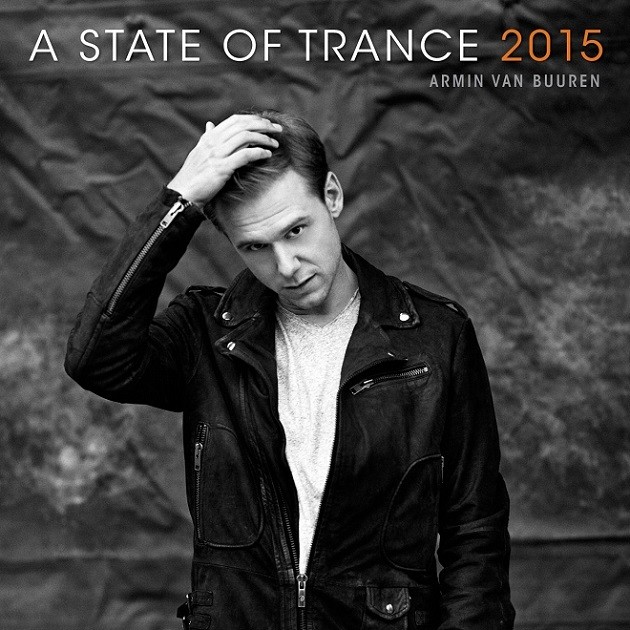 Disk: 1
1. Cosmic Gate & Emma Hewitt – Going Home (Gareth Emery Remix)(Armin van Buuren's Intro Mix)
2. Protoculture – Pegasus
3. Dawn – The Truth We Can't Escape
4. Adam Szabo & Willem de Roo – Looking Back
5. Ørjan Nilsen – The Edge
6. DRYM – Calipso
7. Denis Kenzo & Sarah Lynn – Ashes
8. Fabio XB & Liuck feat. Christina Novelli – Step Into The Light
9. Ruben de Ronde feat. Victoria Ray – Dreams Come True (DRYM Remix)
10. ilan Bluestone – Tesseract
11. Moiez & Alina Renae with Mike Shiver & Rapha – What I Need This Time (Ronski Speed Remix)
12. Mino Safy – When The Sun Smiles
13. Eximinds & Yan Space – Atlas
14. Venom One & Tomas Heredia – Moments
15. Canberra & Astrid Suryanto – UP (Mike Saint-Jules Remix)
16. Timmus – Still Alive
17. Alex M.O.R.P.H. feat. Natalie Gioia – 4Ever (Dub Mix)
18. Simon Patterson feat. Matt Adey – Time Stood Still
Disk: 2
1. Armin van Buuren – Together (In A State Of Trance) (Intro Mix)
2. Talemono – Overload
3. Alexander Popov – Multiverse
4. Andrew Rayel – Find Your Harmony (Driftmoon Stellar Mix)
5. Craig Connelly & Dan Thompson – Welcome To Earth
6. Faruk Sabanci – Albino
7. Fisherman & Hawkins and Gal Abutbul – United
8. Armin van Buuren & Mark Sixma – Panta Rhei
9. Eximinds & Vigel – Handprint
10. Arisen Flame & Driftmoon – Live Your Dream
11. Gaia – Carnation
12. Jorn van Deynhoven – Freaks (Festival Mix)
13. Gaia – In Principio
14. Gai Barone – Mr. Slade (Solarstone Pure Mix)
15. Standerwick, Philippe El Sisi & Ana Criado – Magic Light
16. Armin van Buuren presents Rising Star feat. Betsie Larkin – Safe Inside You
17. Allen Watts – Gravity
18. Dan Stone – Proteus
19. Aly & Fila feat. Roxanne Emery – Shine (Club Mix)