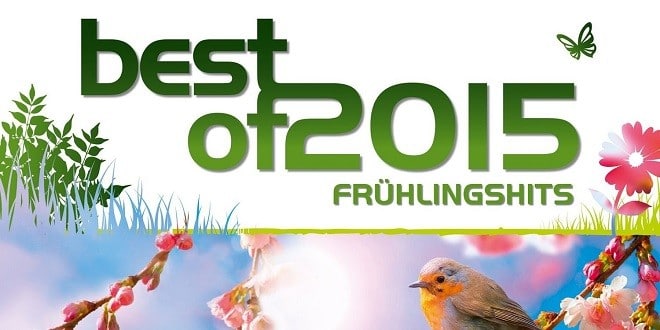 Sucht man die besten Frühlingshits, kommt man an der Best Of 2015 – Frühlingshits mit ihrer Tracklist wohl zumindest in Download nicht vorbei. Wirft man einmal einen Blick auf die Tracklist, sieht man schnell, dass auch dieses Jahr die House Music ganz oben steht.
Bevor wir uns in die Sommerflaute bewegen, kommen auf allen größeren Labels nochmal reichlich CDs auf den Markt und wer im Sommer nicht ohne gute Musik da stehen möchte, sollte sich langsam entscheiden welche CDs er sich kauf.
Doch neben der bevorstehenden neuen Bravo Hits, der Megahits 2015 – die Zweite und der Best of 2015 – Frühlingshits, kommen auch noch zahlreiche andere kleine Compilations auf den Markt, so ist ein Blick auf die Tracklist besonders wichtig, damit man die richtige CD für sich findet.
Bereits am 20. April 2015 steht die Best Of 2015 – Frühlingshits für euch im Handel bereit und so dürfte dieser Sampler sicherlich auch in dem einen oder anderen Osternest sein.
Wir bieten euch an dieser Stelle natürlich wieder einmal die Tracklist und das Cover zur Best Of 2015 – Frühlingshits, damit ihr schon vor dem Release Termin wisst, was euch hier erwartet.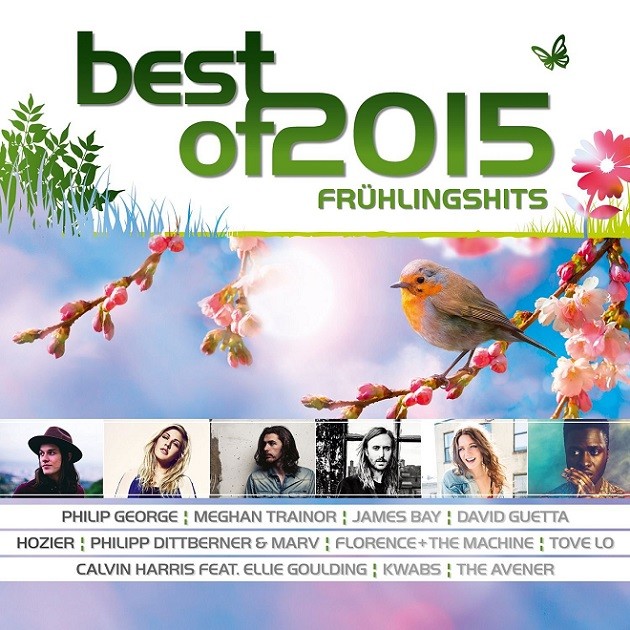 Disk: 1
1. Wish You Were Mine (Radio Edit) – Woodhead, Philip George
2. King – Years & Years
3. Outside – Harris, Calvin
4. Dangerous – Guetta, David
5. The Nights – Avicii
6. Lips Are Movin' – Trainor, Meghan
7. Secrets – Lambert, Mary
8. Home – Dotan
9. Hate Street Dialogue – The Avener
10. Riva (Restart The Game) (Single Edit) – Klingande
11. Are You With Me (Extended Remix) – Lost Frequencies
12. Love Me Harder – Grande, Ariana, The Weeknd
13. Masterpiece – Jessie J
14. Meine Gang (Bang Bang) – Cro
15. Schwung In Die Kiste – Die Orsons
16. Denken Sie Groß – Deichkind
17. L.A.Love (La La) – Fergie
18. Say Something – Harding, Karen
19. Revive (Say Something) – Luvbu
20. Higher – Sigma
21. Till It Hurts (Radio Edit) – Yellow Claw
22. Rhymes – Wants, Hannah, Lorenzo, Chris
Disk: 2
1. Wolke 4 – Dittberner, Philipp, Marv
2. Hold Back The River (Album Version) – Bay, James
3. Like I Can – Smith, Sam
4. Walk – Kwabs
5. Reverse – Somekindawonderful
6. What Kind Of Man – Florence + The Machine
7. Take Me To Church (Ep Version) – Hozier
8. Habits (Stay High) – Lo, Tove
9. Sun Goes Down (Radio Mix) – Schulz, Robin
10. Little By Little (Lulleaux & George Whyman Remix) – Nilsson, Ulf
11. Du Liebst Mich Nicht – Ado Kojo
12. Mit Keinem Andern – Fischer, Helene
13. Color Gitano – Girac, Kendji
14. Sugar – Maroon 5
15. These Days – Take That
16. In The End – Heinzmann, Stefanie
17. Flicker (Radio Version) – Roudette, Marlon
18. Never Be Alone (Album Version) – Mendes, Shawn
19. Auf Anderen Wegen – Bourani, Andreas
20. Kartenhaus – Tawil, Adel
21. It's A Good Life – Garvey, Rea
22. Satellite – Nickelback