Wird mit der Best of 2015 – Sommerhits die Frage nach dem Sommerhit 2015 geantwortet ? Die Tracklist dieses Samplers bietet auf jeden Fall reichlich potenzial an Liedern, die zu dem Sommerhit 2015 werden könnten.
So wirklich sticht bislang kein Track in den Charts hervor, denn die beiden Kandidaten die es hätten werden können, kamen zu früh auf den Markt. Gemeint sind natürlich Omi & Robin Schulz, denn wären deren Tracks im bzw. kurz vor dem Sommer auf den Markt gekommen, hätten sie sicherlich das Zeug dazu Sommerhit 2015 zu werden.
Aber Sommerhit hin, Sommerhit her, das kann uns eigentlich auch ganz egal sein, denn mit der richtigen Musik kommt eigentlich immer gute Laune auf und das eben nicht nur im Sommer. Gerade wir als Musikredaktion können kaum anders, als den ganzen Tag Musik zu hören und uns den Tag damit zu versüßen.
Die Mischung der Best of 2015 – Sommerhits könnte kaum besser sein, denn mit Tracks von Jason Derulo, Omi, David Guetta, Robin Schulz, Kygo, Ariana Grande, Leyk & Lockvogel, Olly Murs und vielen weiteren Top Tracks, ist für wirklich jeden etwas dabei.
Im Handel steht das gute Stück ab dem 3. Juli 2015, also höchste Zeit endlich mal einen Blick auf die Tracklist zu werfen und die haben wir natürlich neben dem Cover für euch am Start.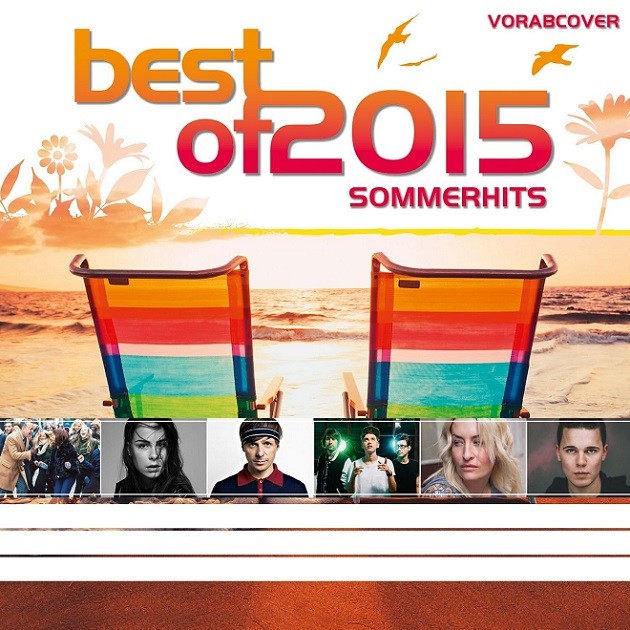 Disk: 1
1. Ain't Nobody (Loves Me Better) (Original Version) – Jaehn, Felix
2. Stole The Show – Kygo
3. Headlights – Schulz, Robin
4. Waiting For Love – Avicii
5. Bills – Lewis, Lunchmoney
6. What I Did For Love – Guetta, David
7. Lean On – Major Lazer, Snake, Dj
8. Cheerleader (Felix Jaehn Remix Radio Edit) – Omi
9. I Really Like You – Jepsen, Carly Rae
10. Up – Murs, Olly
11. El Mismo Sol – Soler, Alvaro
12. Color Gitano – Girac, Kendji
13. Ne Sekunde Sommer – Leyk & Lockvogel
14. Intoxicated (Radio Edit) – Solveig, Martin, Gta
15. Something About You – James, Hayden
16. Show Me Love – Feldt, Sam
17. One Last Time – Grande, Ariana
18. Somebody – La Rose, Natalie
19. Don't Wanna Go Home (Main) – Polique, Dj
20. Like Mich Am Arsch – Deichkind
21. Follow Me – Hardwell, Derulo, Jason
22. I Want You To Know – Zedd
Disk: 2
1. Wie Schön Du Bist – Connor, Sarah
2. Unter Meiner Haut (Radio Mix) – Gestört Aber Geil, Funk, Koby
3. Come And Get It – Newman, John
4. This Summer's Gonna Hurt Like A Motherf****R – Maroon 5
5. Traffic Lights – Lena
6. Lucifer – Xov
7. Running With The Wolves – Aurora
8. Was Wirklich Bleibt – Stürmer, Christina
9. Ultraleicht – Bourani, Andreas
10. Fliegen – Schweighöfer, Matthias
11. Castle In The Snow – The Avener, Kadebostany
12. Goodbye – Who Is Fancy
13. Talking Body – Lo, Tove
14. Mama Said – Graham, Lukas
15. My Heart Ain't That Broken – Clio, Leslie
16. Ship To Wreck – Florence + The Machine
17. Go Big Or Go Home – American Authors
18. Roads – Lawson
19. Make You Mine – Family Of The Year
20. Paris – Glasperlenspiel
21. Avenir (Radio Edit) – Louane
22. Good To Be Loved (Radio Edit) – M-22