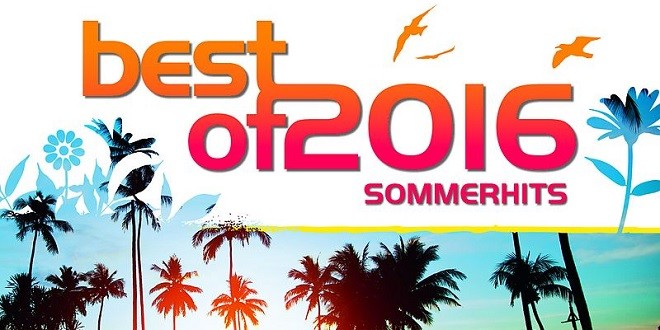 Die Best of 2016 – Sommerhits schickt ihre Tracklist voraus und diese kann sich wirklich sehen lassen. Ob als Download oder herkömmliche CD, die Best of 2016 – Sommerhits wird euch, zumindest musikalisch, die Grill-Party mit euren Freunden retten, denn hier habt ihr reichlich Anwärter auf den Sommerhit 2016.
So befinden sich hier Tracks von z.B. Milow, Alan Walker, Klingande, DJ Antoine, Alessia Cara, Lena, Christina Stürmer und reichlich weitere. Bei der Best of 2016 – Sommerhits bekommt ihr insgesamt 45 Top Tracks, die in den nächsten Wochen sicherlich in den Airplay Charts ganz vorne mitspielen werden.
Bis zum Release der Best of 2016 – Sommerhits am 20. Mai 2016 ist es zum Glück nicht mehr ganz so lange hin, so solltet ihr euch das gute Stück bei Amazon oder anderen Online-Shops im Netz schon einmal vorbestellen, damit ihr sie nicht verpasst.
Wie immer, haben wir natürlich auch an dieser Stelle die Tracklist und das passende Cover für euch am Start, denn ihr sollt natürlich auch im Falle der Best of 2016 – Sommerhits wissen was euch hier erwartet.
Wir sind gespannt, welcher Track das Rennen um den Sommerhit 2016 macht, einer der Tracks aus der Tracklist oder wird es vielleicht ein ganz anderer ? In den kommenden Wochen werden wir es erleben und ihn sicherlich feiern.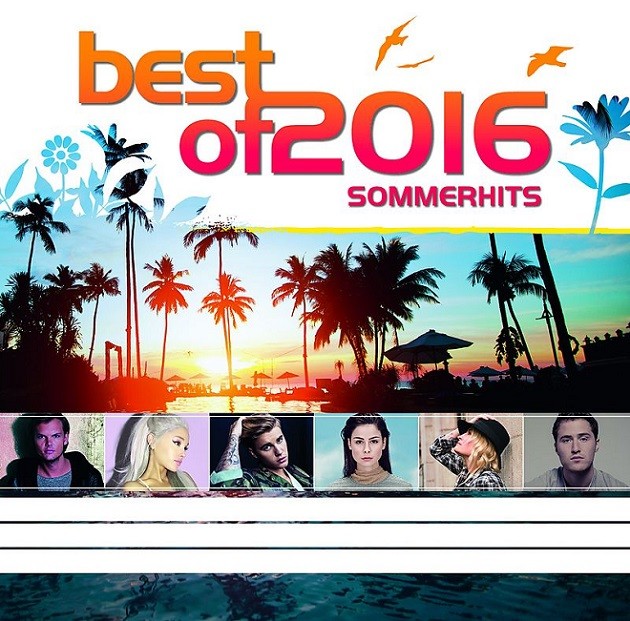 Disk 1:
1. Howling At The Moon – Milow
2. This Girl (Kungs Vs. Cookin' On 3 Burners) – Kungs
3. Breathe – Seeb
4. I Took A Pill In Ibiza (Seeb Remix) – Mike Posner
5. Faded – Alan Walker
6. Sex (Cheat Codes X Kris Kross Amsterdam) – Cheat Codes
7. Taste The Feeling (Avicii Vs. Conrad Sewell) – Avicii
8. Best Is Yet To Come – LuvBug
9. Cake By The Ocean – DNCE
10. Tic Toc – Dellé
11. Haus am Mehr – Samy Deluxe
12. Panda – Desiigner
13. Lass sie tanzen (Square Dance) – Ali As
14. Wild Things – Alessia Cara
15. Don't Be So Shy (Filatov & Karas Remix) – Imany
16. Ain't No Mountain High Enough (Radio Edit) – Freischwimmer
17. Miracle In The Middle Of My Heart (Radio Edit) – Clément Bcx
18. Losing U (Original Mix) – Klingande
19. Never Know (Shaun Bate & MD Electro Remix Edit) – Martin Van Lectro
20. Time Is Right (Radio Edit) – Dylan Evans
21. Weekend Love (DJ Antoine vs Mad Mark 2k16 Album Version) – Dj Antoine
22. In The Night – The Weeknd
23. That's How You Know (Fucked Up HEYHEY Remix) – Nico & Vinz
Disk 2:
1. Stressed Out – Twenty One Pilots
2. Golden – Brandon Beal
3. Hymn For The Weekend – Coldplay
4. Don't Let Me Down – The Chainsmokers
5. Timeless – Kamaliya
6. YOUTH – Troye Sivan
7. Satellite – Sara Hartman
8. Spirits – The Strumbellas
9. Sally – Bibi Bourelly
10. Seite an Seite – Christina Stürmer
11. 80 Millionen – Max Giesinger
12. Hand in Hand (Album Version) – Julian le Play
13. Kommst Du mit ihr – Sarah Connor
14. Beat To My Melody (Madizin Mix) – Lena
15. Sound Of Your Heart – Shawn Hook
16. Best Fake Smile – James Bay
17. We Don't Have To Dance – Andy Black
18. Sofia – Alvaro Soler
19. Free – Broods
20. Team – Iggy Azalea
21. Hands To Myself – Selena Gomez
22. Dangerous Woman – Ariana Grande