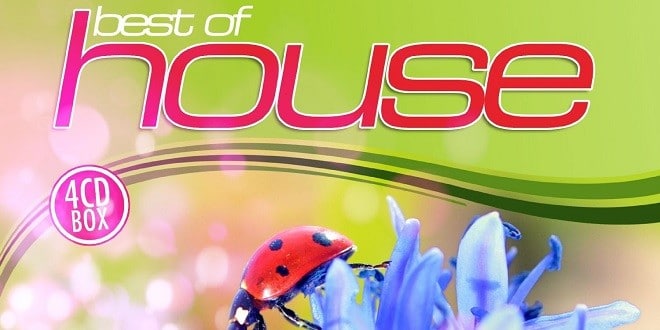 Mit der Best of House kommt die geballte Ladung House Music zu euch nach Hause, denn die große Tracklist verteilt sich über 4 CDs. Wer also in den letzten Jahren nicht jede CD gekauft hat und trotzdem viele Top House Tracks haben möchte, sollte hier zugreifen.
Wir könnten an dieser Stelle nun auf reichlich Tracks eingehen, doch dann müssten wir fast alle Tracks der 4 CDs aufzählen, denn wenn ihr die House Music Szene schon lange verfolgt, werdet ihr schnell viele große Hits der letzten Jahre finden.
Wer hier jedoch nun die großen Hits aus den aktuellen Charts sucht, sollte lieber auf andere Compilations ausweichen, denn die Best of House trägt nicht ohne Grund " Best of " in ihrem Namen.
Rund einen Monat dauert es noch bist dieser Sampler den Weg in den Handel findet, denn der Release Termin der Best of House ist für den 6. Februar 2014 angesetzt und bis dahin könnt ihr euch ja schon einmal das Cover und die gigantisch große Tracklist anschauen.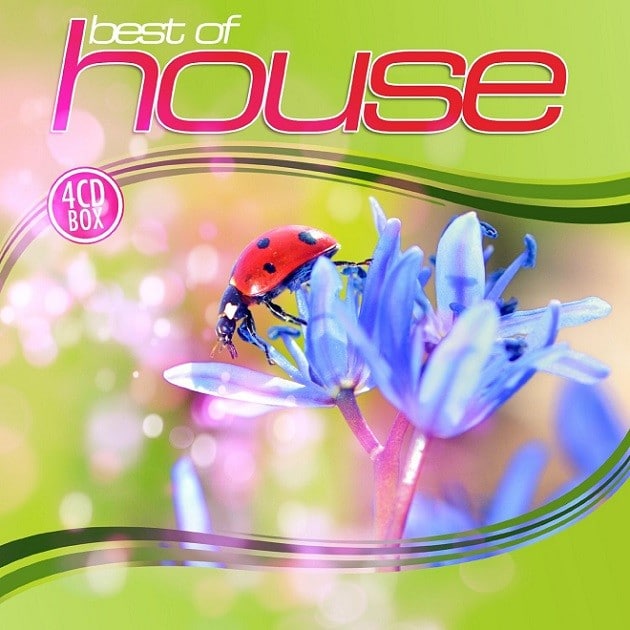 Disk: 1
1. Infinity 2008, (Klaas Vocal Edit) – Guru Josh Project
2. Want 2 Be, (Short Edit) – City Sneakerz Feat. Michael Ma
3. Watch Out, (Radio Edit) – Alex Gaudino Feat. Shena
4. Get The Party Started, (Original Mix) – Crew 7
5. Together, (Radio Edit) – Bob Sinclar & Steve Edwards
6. Ghostbusters, (Steve N King Remix Radio Cut) – Ivory
7. Brothers & Sisters, (Radio Mix) – Michi Lange
8. Trapped, (Radio Edit) – Peter Gelderblom Vs. Dan Parke
9. Candy On The Dancfloor, (Radio Mix) – Natural Born Grooves
10. Suavemente, (Crew 7 Radio) – Cuba Club
11. Dance For You, (Short Edit) – Chris Montana
12. Guaglione 2008, (Alex Gaudino Remix Edit) – Cisko Brothers
13. Hypnotic Tango, (Vinylshakerz Soft Mode Edit) – Vinylshakerz
14. Integrity & Honesty, (Radio Edit) – Niels Van Gogh & Spacekid
15. Come On Over, (Chris Reece Radio Edit) – D Argento
16. Shingaling, (Radio Edit) – Jean Claude Ades & Vincent Tho
17. Going Back To My Roots, (Radio Version) – Belmond & Parker
18. In Heaven (Join Me), (Y&D Short Edit) – Yvan & Dan Daniel
19. House Arrest, (Radio Edit) – Eric Smax & Thomas Gold
20. Beauty Of Silence, (Inpetto Edit) – Andrea Doria Vs. Lxr
21. 75, Brazil Street, (Short Edit) – Nicola Fasano Vs. Pat Rich
22. Toca S Miracle, (Inpetto Edit) – Fragma
Disk: 2
1. Let Me Think About It, (Radio Edit) – Ida Corr Vs. Fedde Le Grand
2. Tomorrow Can Wait, (Radio Edit) – David Guetta – Joachim Garraud
3. Yeke Yeke, (Original Radio Edit) – Picco
4. Runaway, (Radio Edit) – Tom Novy Feat. Abigail Bailey
5. Blink, (Radio Edit) – John DahlbÄck
6. Must Be The Music, (Short Edit) – Eric Smax And Terri B.
7. Sound Of Ibiza, (Short Edit) – The Bootstraps Feat. Sandy Mar
8. Slamming Doors, (Big House Radio Cut) – Niels Van Gogh Vs. Eniac
9. Urgent, (Radio Mix) – Stfu
10. Transatlantic Blow, (Radio Mix) – Voodoo & Serano
11. Club Sound, (Krafft Radio Short Mix) – David Kane
12. Light The Night, (Radio Edit) – House Rockerz
13. The Great Commandment, (Radio Mix) – Manuel Baccano Feat. Steve T
14. Freedom To Love, (Fish & Chips Radio) – Lexter
15. Crazy Paris, (Klaas Remix Radio Edit) – Horny United
16. Better World, (Horny United Solarium Remix Radio Edit) – Jim Tonique & Patrick Bryze
17. Give Some Love, (Klaas Remix) – Antoine Clamaran & Mario Ochoa
18. Frequency, (Raul Rincon Remix) – John Doe Feat. Gray
19. Ridde, (Album Edit) – Stalker
20. Summer Of Love, (Big Room Edit) – Sunloverz
21. My My My (Comin Apart), (Klaas Rmx Edit) – G&G Feat. Gary Wright
Disk: 3
1. La Cobra Negra, (Summer Sins Mix Radio Edit) – Busted Feat. Ada Lamb
2. Lambada 2k11, (Radio Version) – Marc Reason
3. El Ritmo 2k11, (Robotnico Mix) – Mosquito Headz
4. This Night, (Original Vuvuzela Mix) – Mr.Da-Nos
5. Important Things, (Kut & Swel Remix) – Oliver Meadow
6. Nightwalkers, (Feat. Play-Mate Radio Edit) – Raaban & Evana
7. Robots Also Want To Dance, (Bass Fly Remix Edit) – Re-Zone & Dj Winn
8. So Blue, (Rino Cabrera Remix Edit) – Sons Of Maria
9. Dirlada 2011, (Rinalda Montezz Souvlaki Remix Edit) – Polis & Les Helleniques
10. Leaving, (Stereo Palma Edit) – Steeweebee Feat. Snyder & Ray
11. Don T Let Go, (Fuzzy & Owen Remix Edit) – Stereo Lovers Feat. Narany
12. El Encuentro, (Original Mix) – Jordan Rivera
13. Clarion, (Original Mix Edit) – Vinylsurfer
14. La Pizzica, (Calimera Egp Mix Edit) – Salento Boyz
15. Gorgeous, (Club Remix) – Blackwood
16. Feel Alright, (The Viron Ltd. In Paris Radio Edit) – Hardrox Feat. Saby
17. San Francisco, (Radio Edit) – Niels Van Gogh & Daniel Straus
18. Sky Of Violins, (Radio Edit) – Join Forces
19. Under The Radar, (Freddz Vocal Mix Edit) – Qpid
20. Aguas De Marco, (Gambafreaks Vs. Holly & Mappa S Radio Edit) – The Unforgettables
Disk: 4
1. I Love Disco, (Dj Flore Regroove) – Peter Brown
2. Tango, (Radio Mix) – Alexey Romeo & Jury Jet
3. Good Vibrations 2k11, (Club Mix Edit) – Trilogy
4. I Use, (Extended Mix) – Club Trackz
5. Balaton, (Video Edit) – Naksi Vs Brunner Feat. Myrtill
6. Bop Bop, (Tom Van Dahl Radio Mix) – Miami Inc.
7. I.O.U., (Radio Version) – Nick Austin
8. Celeste, (Original Mix Edit) – Franksen & Tom Wax
9. Dare Me, (Cut Mix) – Voltolina S Feat. Monica Harem
10. Turn Me Loose, (Adventure Remix Edit) – Danky Cigale Project
11. Away, (Axamathic Radio Remix) – Axamathic Vs. Aimee
12. Pump Up The Volume, (Dj Sing & Ismael Nagera Rmx) – Ivan Forst
13. Summer Of Love, (Karl G Radio Mix) – Beats Of Genesis
14. Bailando 2k11, (Radio Mix) – Damon Paul
15. Shine On, (Max K. Remix Edit) – La-Chris Feat. Marlon Bertzbac
16. Gypsy Brass, (Original Mix Edit) – O.B.
17. Ritmo De La Noche 2011, (Marcos Rodriguez Rmx) – Mystic
18. Samos Estrellas, (Tom Pulse Vs. Dj Easy Edit) – Ritmo69 Vs. Dj Easy
19. Don T Stop Me Now, (Radio Edit) – Ilan Tenenbaum Feat. Shena
20. Vive Le Swing, (Rivaz Radio Edit) – In-Grid