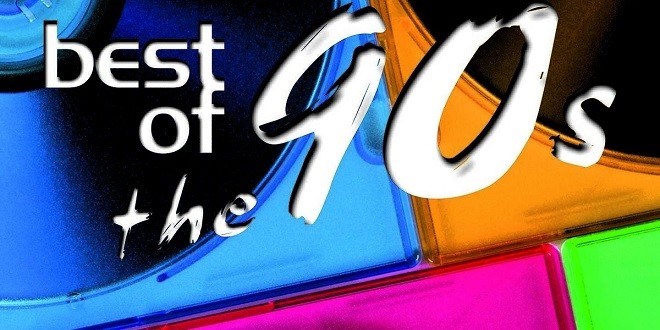 Die Best Of – The 90s liefert euch mit ihrer fetten Tracklist, die Top Tracks der 90er. Nun erwarten sicherlich wieder viele eine Doppel-CD voll mit Euro Dance, aber die Best Of – The 90s geht deutlich weiter, denn hier findet man auch Tracks von Roxette, Robbie Williams, Oasis und vielen mehr.
Der 90er Trend reißt einfach nicht ab, bereits seit Jahren kommt eine 90er CD nach dem anderen auf den Markt und alle sind unheimlich erfolgreich. Ähnlich sieht es in den großen Discos aus, denn auch hier trifft man immer mehr auf 90er Partys, die schon lange nicht mehr nur Zeitzeugen besuchen.
Für das Warm Up zu Hause vor den großen 90er, ist diese Compilation der absolute Jackpott, denn auf kaum einer anderen 90er CD, bekommt ihr soviele Hits aus verschiedenen Genres geboten, wie bei der Best Of – The 90s.
Im Handel steht sie für euch ab dem 29. Januar 2016 bereit und bis dahin, könnt ihr euch natürlich mit Hilfe der Tracklist und dem passenden Cover einen ersten Eindruck von der Best Of – The 90s machen. Sollte sie euch zusagen, gibt es das gute Stück natürlich auch in zahlreichen Online-Shops zum vorbestellen.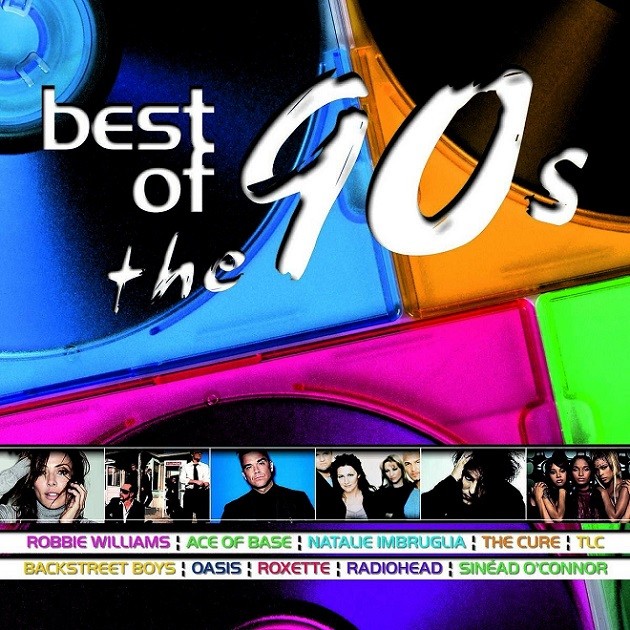 Disk: 1
1. Living On My Own – Mercury, Freddie
2. All That She Wants (Remastered Version) – Ace Of Base
3. They Don't Care About Us – Jackson, Michael
4. Butterfly – Crazy Town
5. Mmmbop (Album Version) – Hanson
6. Lemon Tree – Fool's Garden
7. All I Wanna Do (Album Version) – Crow, Sheryl
8. Crush – Paige, Jennifer
9. Lovefool (Radio Edit) – The Cardigans
10. Kiss Me (Radio Edit) – Sixpence None The Richer
11. Waterfalls (Single Edit) – Tlc
12. I Want It That Way – Backstreet Boys
13. Back For Good (Radio Mix) – Take That
14. Tearin' Up My Heart (Radio Edit) – 'N Sync
15. It's Alright (The Guvnor Mix) – East 17
16. I Promised Myself – Kamen, Nick
17. Killer – Adamski, Seal
18. Alane (Radio Version) – Wes
19. Sing It Back (Boris Musical Mix Edit) – Moloko
20. (I Can't Help) Falling In Love With You – Ub40
21. Summer Dreamin' – Yanai, Kate
Disk: 2
1. Angels – Williams, Robbie
2. It Must Have Been Love – Roxette
3. Senza Una Donna (English Version) – Zucchero
4. Wonderwall – Oasis
5. Creep – Radiohead
6. Nothing Compares 2 U – O'connor, Sinéad
7. Zombie (Album Version) – The Cranberries
8. What's Up? (Album Version) – 4 Non Blondes
9. Narcotic (Radio Edit) – Liquido
10. Fly Away – Kravitz, Lenny
11. Two Princes (Album Version) – Spin Doctors
12. Friday I'm In Love (Album Version) – The Cure
13. Summer Son – Texas
14. That Don't Impress Me Much (Album Version) – Twain, Shania
15. Torn – Imbruglia, Natalie
16. Bitch – Brooks, Meredith
17. To Be With You (Lp Version) – Mr. Big
18. Runaway Train (Album Version) – Soul Asylum
19. When You Say Nothing At All – Keating, Ronan