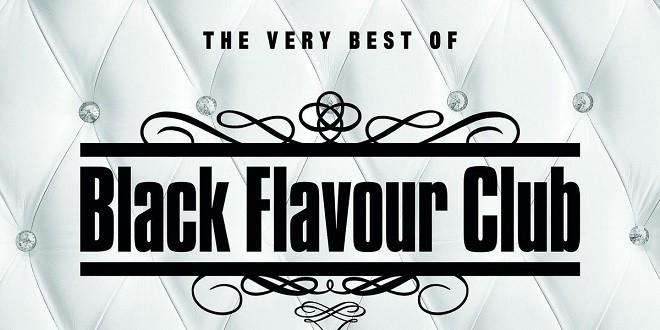 Mit der Black Flavour Club – The Very Best of und ihrer grandiosen Tracklist, kommt endlich wieder eine Mega Black Music Compilation in die Download Shops. Neben der Download Variante, kommt diese Compilation nicht nur als CD auf den Markt, sondern auch als limitierte Vinyl.
Auch wenn die beiden Konzepte sich deutlich unterscheiden, hätten wir die Wahl zwischen der neuen Bravo Black Hits 35 und der Black Flavour Club – The Very Best of, würden wir uns für letzteres entscheiden, da hier wirklich 3 CDs voll mit Top Tracks sind.
Einige Songs haben schon mehrere Jahre auf dem Buckel und werden dennoch Abend für Abend in Hunderten Clubs gespielt. Auch im Black Musik Bereich gibt es reichlich Zeitlose Tracks, die jedem Trend zu trotzen scheinen und immer wieder dafür sorgen, dass die Tanzflächen der Clubs gefüllt bleiben.
Auch wenn es bis zum Release noch mehrere Wochen hin ist, haben wir bereits jetzt die Tracklist und das passende Cover für euch am Start. Zum Cover müssen wir jedoch sagen, dass sich dieses auf die limitierte Vinyl Version bezieht, da dieses zuerst freigegeben wurde.
Ab dem 30. September 2016 könnt ihr dieses Meisterwerk euer eigen nennen, bis dahin heißt es schon einmal fleißig vorbestellen, damit ihr die Black Flavour Club – The Very Best of nicht verpasst. Als kleine Preview haben wir euch den Track " Wu-tang Clan – Gravel Pit " eingebunden.
Sie sehen gerade einen Platzhalterinhalt von Standard. Um auf den eigentlichen Inhalt zuzugreifen, klicken Sie auf die Schaltfläche unten. Bitte beachten Sie, dass dabei Daten an Drittanbieter weitergegeben werden.
Mehr Informationen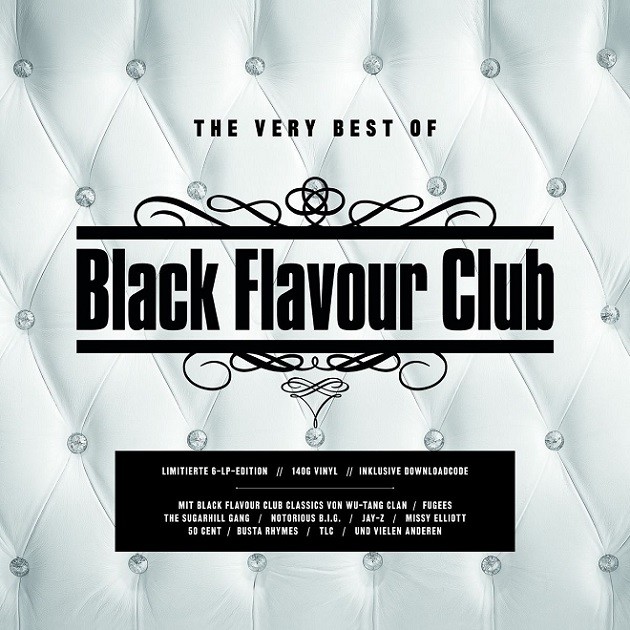 Disk 1:
01.Wu-tang Clan – Gravel Pit (radio Version) 3:52
02.Fugees – Fu-gee-la 4:20
03.Xzibit – X (album Version) 4:18
04.Blackstreet – No Diggity (radio Version) 4:15
05.Warren G – Regulate 4:10
06.Jermaine Dupri , Da Brat , Dru Hill – In My Bed (so So Def Mix) 4:04
07.Luniz – I Got 5 On It 4:15
08.Ginuwine – Pony 4:12
09.Montell Jordan – This Is How We Do It 4:38
10.Sisqo – Thong Song (album Version (explicit)) 4:15
11.Ll Cool J – Mama Said Knock You Out 4:53
12.Naughty By Nature – Hip Hop Hooray 4:27
13.Kris Kross , Kriss Kross – Jump 3:17
14.House Of Pain – Jump Around 3:40
15.The Sugarhill Gang – Rapper's Delight (single Version) 3:56
16.Vanilla Ice – Ice Ice Baby (radio Edit) 3:52
17.N.w.a. – Express Yourself 4:23
18.Redman , Method Man – Da Rockwilder 2:20
19.Grandmaster Flash & The Furious Five , Grandmaster Flash – The Message 3:14
20.Beastie Boys (you Gotta ) – Fight For Your Right (to Party) (album Version) 3:35
Disk 2:
01.Outkast – Ms. Jackson (radio Mix) 4:31
02.Eve – Let Me Blow Ya Mind (album Version) 3:51
03.Tlc – No Scrubs 3:34
04.New Edition – Hit Me Off (album Version) 4:23
05.702 – Where My Girls At 2:48
06.Mya – Case Of The Ex 3:57
07.Bell Biv Devoe – Poison (album Version) 4:25
08.Joe Budden – Pump It Up (album Version) 4:13
09.Heavy D & The Boyz , Heavy D – Now That We Found Love (album Version) 4:18
10.M.c. Hammer – U Can't Touch This 4:17
11.Ini Kamoze – Here Comes The Hotstepper 4:12
12.Kevin Lyttle – Turn Me On ([blank]) 3:14
13.Lumidee – Never Leave You (uh Oooh, Uh Oooh) 3:08
14.Sean Paul – Get Busy (album Version) 3:33
15.Soul Ii Soul – Back To Life (however Do You Want Me) (album Version) 3:52
16.Tony! Toni! Toné! – If I Had No Loot (album Version) 4:10
17.Bobby Brown – Humpin' Around (video Edit) 4:24
18.Rakim – Guess Who's Back (album Version) 4:11
19.Foxy Brown – I'll Be 3:00
20.Jay-z – 99 Problems (album Version) 3:56
Disk 3:
01.50 Cent – In Da Club 3:14
02.Missy Elliott – Get Ur Freak On (lp Version) 3:57
03.Notorious B.i.g. – Hypnotize 3:50
04.Snoop Dogg – Beautiful 4:59
05.Nelly Furtado – Promiscuous (radio Edit) 3:41
06.Justin Timberlake – Sexyback 4:02
07.Timbaland , D.o.e. – The Way I Are (radio Edit) 3:21
08.Jason Derulo – Talk Dirty 2:58
09.Robin Thicke – Blurred Lines (no Rap Version) 4:15
10.Ja Rule – Always On Time 4:08
11.Busta Rhymes – Touch It (album Version/vocal Up) 4:23
12.Wiz Khalifa – Black And Yellow 3:38
13.Tyga – Rack City (album Version (explicit) 3:24
14.The Pussycat Dolls , Busta Rhymes – Don't Cha (radio Edit) 3:38
15.Kelis – Milkshake 3:05
16.Ludacris – Area Codes 5:04
17.Flo Rida – Low 3:51
18.Nelly – Hot In Herre (album Version) 3:50
19.D12 – Purple Pills 5:05
20.Coolio – Gangsta's Paradise 4:02