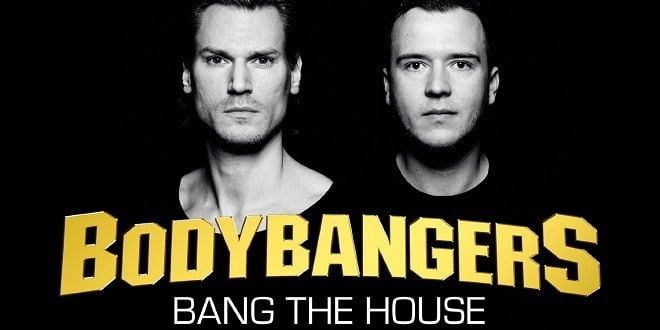 Aufgepasst, Club Sounds Presents Bodybangers-Bang the House ! Mit der Tracklist dieses Samplers, dürfte auch die letzte Langeweile auf den Weg zu all den großen Festival vorbei sein, denn musikalisch seit ihr so auf jeden Fall gut ausgestattet.
Ob in Deutschland oder der internationalen Bühne, die Bodybangers bringen jede Party zum kochen und das nicht erst seit Gestern. Gerade in Deutschland sind sie derzeit oft gebucht, was natürlich die Fans freut. Mit diesem Sampler, dürfte ihr Marktwert wieder ein Stückchen in die Höhe gehen, denn das Sony Music ordentlich Werbung buchen wird, steht außer Frage.
Schaut man sich ihre Fanbase bei Facebook einmal an, sieht man schnell das auch diese immer weiter steigt. Sicherlich tragen auch viele große Festival dazu bei, dass der House Musik Sektor mittlerweile weltweit reißenden Absatz findet, wer da vorne mitspielen möchte, darf sich nicht ausruhen.
Auch hier dauert es bis zum Release noch etwas, denn erst ab dem 5. Juni 2015 ist der Sampler Bodybangers – Bang the House im Handel erhältlich. Wie gewohnt an dieser Stelle, bieten wir euch natürlich auch hier wieder einmal die Tracklist und das zur CD passende Cover, damit ihr wisst was euch hier erwarten wird.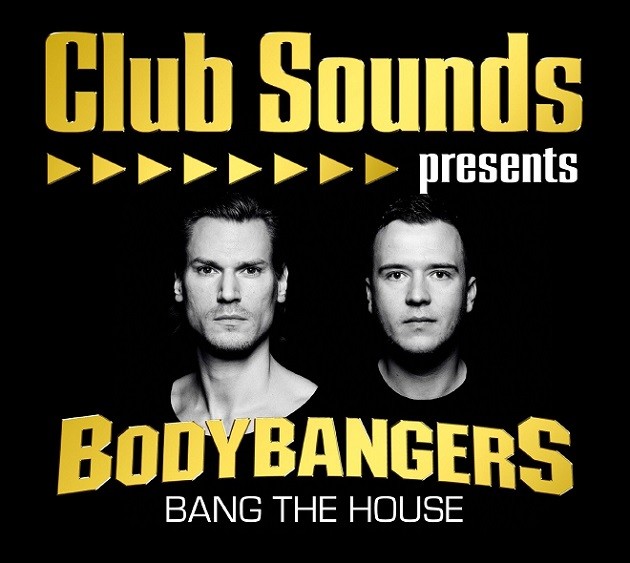 Disk: 1
1. Speed Of Light – Radio Edit – Bodybangers Feat. Kimberly Wyatt
2. Iron Blue – Radio Edit – Bodybangers Feat. Linda Teodosiu
3. For You – Radio Edit – Bodybangers & Ph Electro
4. Need Somebody – Radio Edit – Bodybangers Feat. Beth
5. We Own The Night – Radio Edit – Bodybangers Feat. Victoria Kern & Menno
6. You Make Me Feel – Radio Edit – Bodybangers Feat. White Pepper
7. Arrow – Radio Edit – Bodybangers Feat. Leyo
8. Snake – Radio Edit – Bodybangers Feat. Menno
9. Whatever It Takes – Radio Edit – Bodybangers
10. Friday Feeling – Radio Edit – Bodybangers Feat. Victoria Kern & Tome
11. Long Way – Radio Edit – Bodybangers Feat. White Pepper
12. Champagne – Radio Edit – Bodybangers Feat. Linda Teodosiu & Tome
13. Riviera – Radio Edit – Bodybangers Feat. Victoria Kern & Menno
14. Ambrosia – Radio Edit – Bodybangers
15. Feel The Heat – Radio Edit – Bodybangers
16. Wisemen – Radio Edit – Bodybangers
17. Cariocas – Radio Edit – Bodybangers
18. Sunlight – Radio Edit – Bodybangers
19. Aerobic – Radio Edit – Bodybangers Feat. Victoria Kern
20. Blow – Radio Edit – Bodybangers
21. Noise – Radio Edit – Bodybangers
22. Raise – Radio Edit – Bodybangers
Disk: 2
1. Pump Up The Jam – Radio Edit – Bodybangers
2. It's My Life 2014 – Bodybangers Radio Edit – Dr. Alban
3. Light It Up – Bodybangers Radio Edit – Dj Antoine
4. Right In The Night – Bodybangers Remix Edit – Jam & Spoon Feat. Plavka Vs. David May & Amfree / Plavka
5. Show Me Love 2015 – Bodybangers Remix Edit – Finn, Sean
6. One Life – Bodybangers Remix Edit – Madcon Feat. Kelly Rowland
7. Naughty Girl – Bodybangers Edit – Corr, Ida
8. Bodytalk – Radio Edit – Bodybangers Feat. Joyce
9. Baby, It's Ok – Bodybangers Remix Edit – Follow Your Instinct Feat. Alexandra Stan & Viper
10. C'est Beau La Bourgeoisie – Bodybangers Remix – Discobitch
11. All The Time – Bodybangers Remix Edit – Djane Housekat Feat. Rameez / Rehm, Verena / Rameez / Nelson
12. Tonight – Radio Edit – Bodybangers Feat. Victoria Kern
13. Give It To Me – Bodybangers Edit – Bliss & Honorebel Feat. Victoria Kern & Sean Paul
14. Single Ladies – Bodybangers Radio Edit – Remady & Manu-L Feat. J-Son
15. Apologize – Bodybangers Edit – Froidz
16. Slip & Slide – Bodybangers 2k15 Vocal Mix Edit – Moor, Micha Feat. Menno
17. I Like – Bodybangers Mix Edit – Klaas & Bodybangers
18. How We Do It (The Derb Anthem) – Bodybangers Remix Edit – Anger, Myles Feat. Mc Trini
19. Blade Theme – Bodybangers Edit – Bryce
20. Again – Bodybangers Remix Edit – Amenaza, Markus
21. Flux – Bodybangers Remix Edit – Just Mike
22. Find Tomorrow (Ocarina) – Bodybangers Remix – Vegas, Dimitri & Like Mike Ft. Wolfpack & Katy B