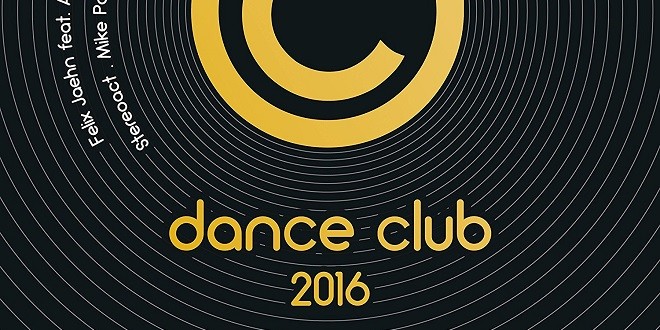 Die Dance Club 2016 bietet euch mit ihrer Tracklist, die besten Dance & Club Hits des Jahres 2016. Wer nicht immer unbedingt die aktuellsten Hits haben möchte, der ist hier genau richtig, denn die Top Hits der letzten Monate befinden sich auf der Dance Club 2016 verteilt auf 2 CDs.
Stammleser von uns wissen, das uns das Cover dieser Compilation so gar nicht zusagen möchte und das ist auch bei der Best of 2016 Version nicht anders. Zum Glück ist das Cover jedoch auch nicht so wichtig, sondern eher die Tracklist und diese kann sich wirklich sehen lassen.
Hier findet ihr Tracks von Sean Paul, Martin Solveig, Tujamo, The Chainsmokers, Felix Jaehn, Kungs, Bob Sinclar, Seeb, Alan Walker, Mike Posner, Years & Years und unheimlich viele mehr. Viele Tracks sind auf der Dance Club 2016 nicht in der Original Version vertreten, sondern in erstklassigen Remixen.
Im Handel steht das gute Stück ab dem 28. Oktober 2016 und wie immer haben wir hier die Tracklist und das passende Cover am Start. Wenn euch die Tracklist der Dance Club 2016 überzeugen kann, so könnt ihr sie bereits jetzt bei Amazon oder anderen Shops vorbestellen.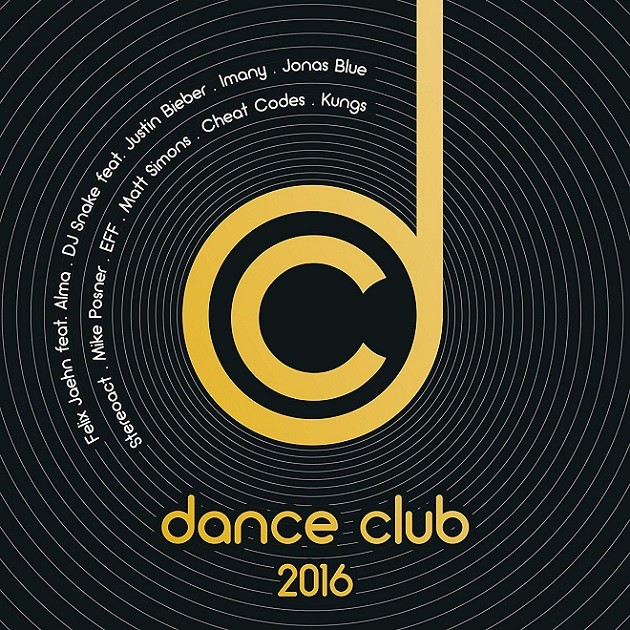 Disk: 1
1. Bonfire – Jaehn, Felix
2. This Girl (Kungs Vs. Cookin' On 3 Burners) – Kungs
3. Let Me Love You – Snake, DJ
4. Don't Let Me Down – Chainsmokers, The
5. Sexual – NEIKED
6. Perfect Strangers – Blue, Jonas
7. Please Tell Rosie – Alle Farben
8. Stimme – EFF
9. Die immer lacht (Radio 2016 Mix) – Stereoact
10. Geiles Leben (Madizin Single Mix) – Glasperlenspiel
11. Do It Right – Solveig, Martin
12. Booty Bounce – Tujamo
13. Trumpets (Radio Mix) – Noel, Sak
14. Crick Neck – Paul, Sean
15. Stoff und Schnaps – Lil Kleine
16. House Work – Jones, Jax
17. BOSS (Radio Edit) – Disclosure
18. Someone Who Needs Me – Sinclar, Bob
19. Ain't No Mountain High Enough (Radio Edit) – Freischwimmer
20. Hotter Than Hell (Vimalavong Remix / Radio Edit) – Lipa, Dua
21. Meteorite (From "Bridget Jones's Baby" Original Motion Picture Soundtrack) – Years & Years
22. Cool Girl – Lo, Tove
23. Never Be Like You – Flume
Disk: 2
1. Don't Be So Shy (Filatov & Karas Remix) – Imany
2. I Took A Pill In Ibiza (Seeb Remix) – Posner, Mike
3. Sing Me To Sleep – Walker, Alan
4. Breathe – Seeb
5. Fast Car (Radio Edit) – Blue, Jonas
6. Sorry – Bieber, Justin
7. The Mack – Nevada
8. Sex – Cheat Codes
9. Dancefloor Murda – DJ Rasimcan
10. Suburbia – Kilian & Jo
11. Summer Nights – Tiësto
12. Lose Control – Simons, Matt
13. Million Miles – Thomas Lizzara
14. Taste The Feeling (Avicii Vs. Conrad Sewell) – Avicii
15. Ich & Du – Gestört aber GeiL
16. Scheissmelodie (Madizin Single Mix) – Ott, Kerstin
17. Für immer (Madizin Single Mix) – Glasperlenspiel
18. Satellite (HUGEL & HEYHEY Remix) – Hartman, Sara
19. Own Song – Ibach, Niklas
20. Is This Love (Remix) – Bob Marley & The Wailers
21. Hey Maria (Single Edit) – Klangkarussell
22. Hey – Fais
23. Fix Me (Official Parookaville 2016 Anthem / Radio Edit) – TWOLOUD