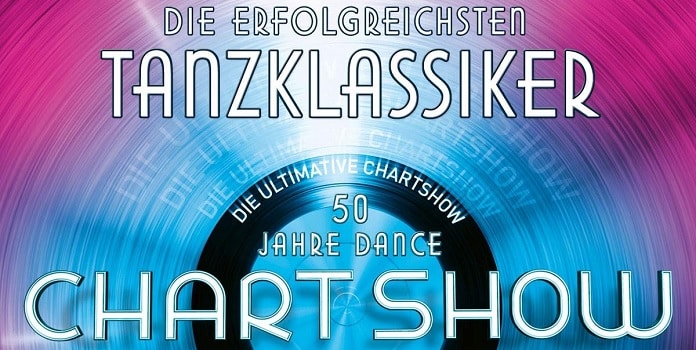 Die Ultimative Chartshow – Die erfolgreichsten Tanzklassiker bietet wie gewohnt eine Tracklist, welche thematisch kaum besser passen könnte. Auf dem ersten Blick fällt direkt auf, dass sich die Dance Musik der letzten Jahre sehr breit gemacht hat im Bereich der erfolgreichsten Tanzklassiker.
Sicherlich ist der Hype um die großen Festivals nicht gerade unschuldig daran, denn dort haben so manche großen DeeJays ihre ersten Mega Hits gelandet. Fans der Tanzklassiker aus den Jahren 70er, 80er und 90er müssen allerdings nicht traurig sein, denn auch diese kommen hier voll auf ihre kosten.
Bereits am 5. Juni 2020 lief auf RTL die dazugehörige TV-Sendung und konnte wieder einmal mit den Quoten überzeugen. Selbst wenn man nun kein Fan der Ultimative Chartshow sein sollte, dürfte die gleichnamige Compilation allerdings gar nicht so unwichtig sein, denn die Tracklist kann sich sehen lassen.
Wer hier keine Lust verspürt das Tanzbein zu schwingen, dem ist sicherlich nicht mehr zu helfen. Die Ultimative Chartshow – Die erfolgreichsten Tanzklassiker Compilation bringt euch Hits von z.B. Psy, Avicii, Frankie goes to Hollywood, Snap!, DJ Bobo, Whigfield, The Black Eyed Peas, Guru Josh und viele mehr.
Wenn euch die Tracklist überzeugen kann, wovon wir an dieser Stelle einmal ausgehen, solltet ihr euch direkt ein Exemplar sicher. Seit dem 5. Juni 2020 steht die Compilation für euch im Handel parat und wie immer an dieser Stelle, haben wir auch hier die Tracklist und dazu passende Cover für euch am Start.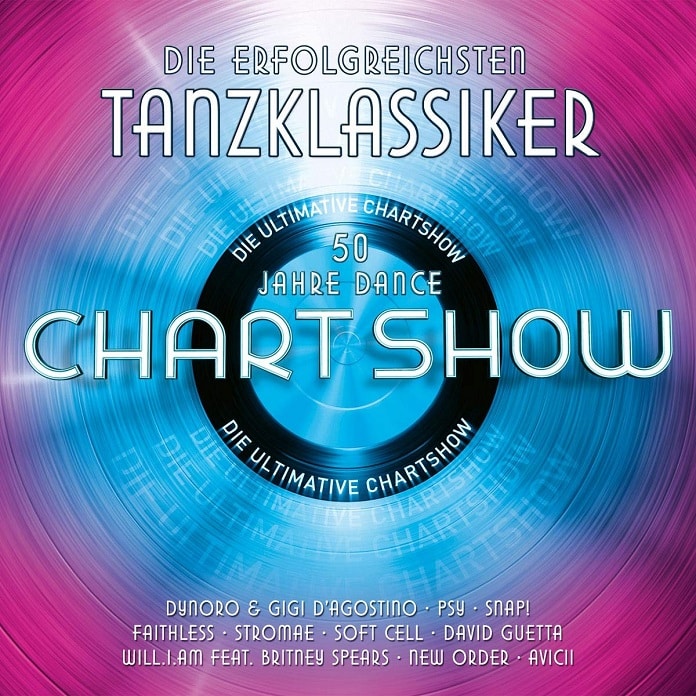 Disk 1:
01.Gigi D'Agostino, Dynoro – In My Mind 3:04
02.Tones and I – Dance Monkey 3:30
03.Psy – Gangnam Style 4:55
04.Avicii – Wake Me Up (Radio Edit) 4:10
05.The Black Eyed Peas – I Gotta Feeling (Album Version) 4:51
06.Will.I.Am – Scream & Shout (Dirty / Main) 4:45
07.Pharrell Williams – Happy (From "Despicable Me 2") 3:53
08.Justin Timberlake – Can't Stop The Feeling! (Original Song From DreamWorks Animation "TROLLS") 3:56
09.Scissor Sisters – I Don't Feel Like Dancin' (Radio Edit) 4:09
10.Whigfield – Saturday Night (Radio Edit) 3:43
11.Guru Josh – Infinity 4:01
12.Snap! – Rhythm Is A Dancer (7" Edit) 3:43
13.Culture Beat – Mr. Vain 4:23
14.Los Del Rio – Macarena (Bayside Boys Remix) 3:54
15.Dj Bobo – Somebody Dance With Me 3:31
16.Faithless – Insomnia (Original Mix / Radio Edit) 3:36
17.Safri Duo – Played-A-Live (The Bongo Song) (Radio Edit) 3:19
18.Stromae – Alors on danse (Radio Edit) 3:28
19.Lady Gaga – Born This Way 4:21
20.Sia – Cheap Thrills 3:44
Disk 2:
01.Jennifer Lopez – On The Floor (Radio Edit / No Rap) 3:40
02.Soft Cell – Tainted Love 2:57
03.Frankie Goes To Hollywood – Relax 3:58
04.New Order – Blue Monday '88 (Album Version) 4:09
05.Blondie – Heart Of Glass (Original Single Version) 4:12
06.Diana Ross – Upside Down (Single Version) 3:40
07.Abba – Dancing Queen 3:54
08.Boney M. – Daddy Cool 3:28
09.Baccara – Yes Sir, I Can Boogie 4:33
10.Jennifer Warnes, Bill Medley – (I've Had) The Time Of My Life (From "Dirty Dancing" Soundtrack) 4:49
11.Irene Cara – Flashdance… What A Feeling ('95 Version) 3:57
12.Kylie Minogue – Can't Get You Out Of My Head 3:51
13.Robin Schulz – Sugar 3:40
14.Meduza, Goodboys – Piece Of Your Heart 2:34
15.David Guetta – When Love Takes Over 3:13
16.itbull – Timber 3:24
17.Taio Cruz – Hangover 4:05
18.Usher – Yeah! (Album Version) 4:11
19.Eric Prydz – Call On Me (Radio Edit) 2:51
20.Axwell, Ingrosso – More Than You Know 3:23
21.Gaullin – Moonlight 2:53
22.El Profesor – Bella Ciao (HUGEL Remix) 2:46