Nötig oder Unnötig ? Die Frage könnte man sich beim neuen Sampler Fifty Shades of Grey Remixed sicherlich stellen, doch die Tracklist bietet so eine ganz neue Variante vieler Tracks aus dem Film an. Der Erfolg des Buches und des Filmes sind gigantisch, kein Wunder das die Fanbase riesig ist und ein zweiter Teil sehnsüchtig erwartet.
Die ersten Trailer zum zweiten Teil sind im Netz bereits zu finden und steigern so sicherlich bei vielen Fans die Vorfreude. Ob die neue Ausgabe des Soundtracks jedoch in Sachen Verkaufszahlen glänzen kann, bezweifeln wir erst einmal, denn der ganz große Hype zu Fifty Shades of Grey ist natürlich vorbei.
Natürlich möchten wir euch dennoch das passende Cover und die neue Tracklist vorstellen, damit ihr schon einmal sehen könnt, wer da an den Tracks Hand angelegt hat. Im Handel steht der Sampler Fifty Shades of Grey Remixed dann ab dem 12. Juni 2015, wer es bis dahin nicht mehr warten will, kann Fifty Shades of Grey Remixed natürlich bereits jetzt bei Amazon oder anderen Shops vorstellen.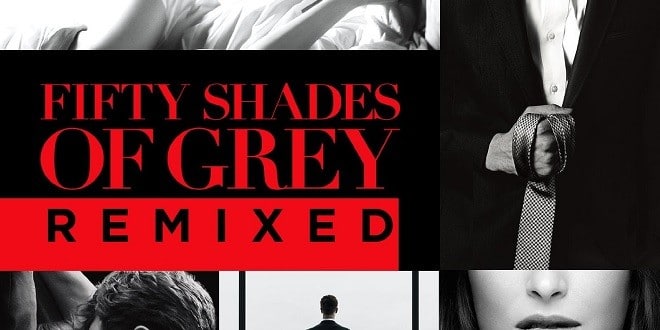 1. Undiscovered (Praia Remix) – Welsh, Laura
2. Earned It (Fifty Shades Of Grey) (Marian Hill Remix) – Weeknd, The
3. Meet Me In The Middle (Canvas Remix) – Ware, Jessie
4. Love Me Like You Do (Gazzo Remix) – Goulding, Ellie
5. Salted Wound (Oliver Kraus And Brian West Remix) – Sia
6. I'm On Fire (Robotaki Remix) – Awolnation
7. One Last Night (Hippie Sabotage Remix / Remaster) – Vaults
8. Where You Belong (Sohn Remix) – Weeknd, The
9. I Know You (Kaskade Remix) – Grey, Skylar
10. Ana And Christian (Heavy Mellow Remix) – Elfman, Danny