Das Label Zyx Music bringt mit der House: The Bass Edition eine neue Compilation auf den Markt. In der Tracklist dieses Samplers finden sich gleich Tracks aus dem Future House Sektor und genau dort möchte Zyx Music die neue Compilation auch platzieren.
Glaubt man der deutschen House Szene, so wird in dieser Festival Saison der Future House Sektor die großen Bühnen bestimmen, denn der bislang anhaltende Deep House Trend ist einfach zu langsam um die großen Massen vor den Festival Bühnen zum kochen zu bringen.
Bislang kommt die House: The Bass Edition noch als 1-CD Version auf den Markt, was sich natürlich auch im Preis wiederspiegelt. Wer also diesen neuen Sampler einmal testen möchte, sollte die Chance nutzen, denn günstiger werdet ihr diese neue Reihe wohl nicht mehr bekommen.
Erwerben könnt ihr diese CD ab dem 13. März 2015 und was haben wir jetzt für euch ? Richtig, natürlich gibt es auch in diesem Fall, wie immer für euch die Tracklist und das dazu passende Cover, damit ihr euch einen ersten Eindruck von der neuen Compilation verschaffen könnt.
Wenn euch die House: The Bass Edition gefällt, könnt ihr diese wie immer mit einem Klick auf die Like Buttons am Ende des Artikels supporten.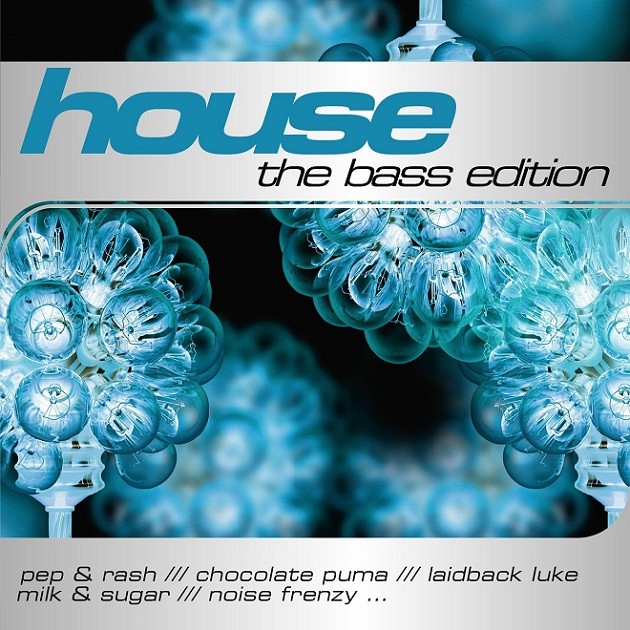 1. Fatality (Quintino Edit) – Pep & Rash
2. Take Me Up (Original Mix) – Low Steppa
3. Bae (Original Mix) – Laidback Luke Feat. Gina Turne
4. Step Back (Original Mix) – Chocolate Puma Feat. Kriss Kri
5. The Key (Original Mix) – Klardust
6. Needin U (Original Mix) – Milk & Sugar With Barbara Tuck
7. Wasting Moonlight (Lucas & Steve Remix) – Sick Individuals
8. Everyone (Rosario Galati Remix) – Yves Murasca & Ron Carroll
9. How We Gonna Stop The Time (New Id Remix) – Kraak & Smaak Feat. Stee Downe
10. Our House (Original) – Tocadisco & Dj Roland Clark
11. Tell Me Why (Andy B. Jones Remix) – Tom Franke
12. Only Way (Club Mix) – Ray Foxx & Tom Piper Feat. Aya
13. You And Me (Extended Mix) – Dom & Cherry
14. Blacklight District (Original Mix) – Laserkraft 3d Feat. Max Mostle
15. Finally (Vanilla Ace & Dharkfunkh Remix) – West.K & Saccao Feat. Diva Voc
16. I Got The Music (Noise Frenzy Remix) – 49ers
17. The Light (Manik Remix) – Disco Fries Feat. Niko The Kid