Bei der Ibiza Beach House ist der Name eindeutig Programm. Das wird einem schnell bewusst, wenn man einen Blick auf die Tracklist riskiert, denn hier findet ihr wirklich eine ganze Menge, der besten Ibiza Beach House Hits der letzten Wochen.
Das sollte natürlich auch keinen verwundern, denn vor einigen Wochen begann die neue Saison auf der Partyinsel Ibiza und wie man es von den letzten Jahren bereits kennt, sorgt natürlich auch in diesem Jahr die Insel wieder für den Trend des Sommers.
Viele Hits haben ihren Start in den zahlreichen Mega Clubs der Insel hingelegt und wurden kurz danach weltweit genutzt, um die Massen so richtig anzuheizen. Wie man es vom Label Zyx Music kennt, ist die Tracklist zwar nicht die aktuellste aber sie ist absolut stimmig, denn hier fällt wieder einmal kein Track aus der Rolle.
Der Release Termin der Ibiza Beach House rückt zum Glück immer näher, denn bereits am 19. Juni 2015 steht das gute Stück für euch im Handel bereit. Wie immer an dieser Stelle, haben wir die Tracklist und das passende Cover für euch am Start, damit ihr euch einen ersten Eindruck von der CD machen könnt.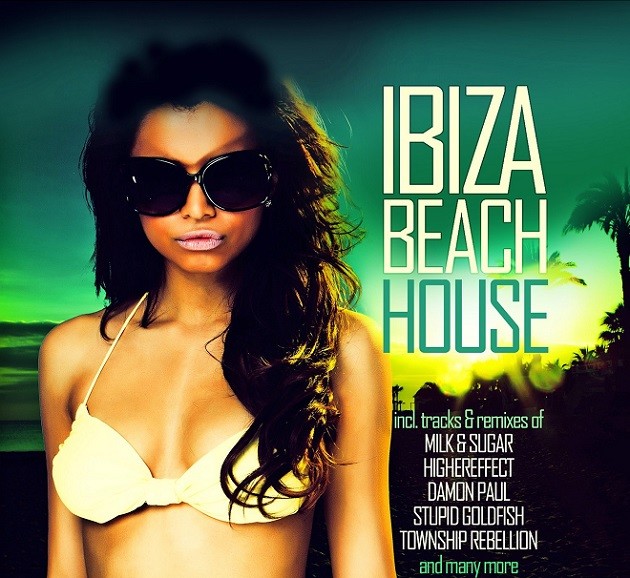 Disk: 1
1. Rhythm Is A Dancer, (Rap Radio Version) – Damon Paul Feat. Simone Mangia
2. 2 People, (Radio Edit) – Sugar & Pie
3. Blindfolded, (Radio Edit) – Stupid Goldfish
4. A Song, (Radio Edit) – Heimlich Feat. Jermaine Fleur
5. I Need A Miracle, (Tom Franke Mix) – Guru Project & Tom Franke Vs.
6. 25 To Life, (Township Rebellion Radio Edit) – Abdou
7. Where Did I Go, (Ponyfarm Edit) – Eric Bazilian & Blutonium Boy
8. We Got It All, (Hoxygen Remix Edit) – Franques
9. Because Of You, (Deep Radio Edit) – Froidz
10. Walk On Water, (Radio Edit) – Matthew1626 & Jamie Kuse Feat.
11. (I Will) Always Love You, (Radio Version) – Patricio Amc
12. Le Jardin, (Pingpong Radio Mix) – Vijay & Sofia Zlatko
13. Sometimes I Cry, (Radio Mix) – Jazzyfunk Feat. Veselina Popov
14. Fill Me Up (Again & Again), (Radio Edit) – Soylent Green & Jason Parker
15. Tell Her, (Edit) – Dry & Bolinger
16. One Last Try, (Addal Remix) – Ane Brun Vs. Nudisorder
17. Phaeton, (Original Mix) – Going Deeper
18. Ephemeral, (Original Mix) – Nico Pusch
19. Troubles In My Head, (Radio Remix) – Merdan Taplak Feat. Siam
20. Did You Know, (Ibiza Chillout Mix) – Bk Duke Feat. Axel B.
Disk: 2
1. Send Me An Angel, (R.I.C.K. Sunday Morning Radio Edit) – Higheffect
2. Spree Ahoi, (Radio Edit) – Thomas Lizzara Feat. Steven Co
3. What I Am, (Original Mix) – Fake Forward Feat. Erika
4. We Came To Party!, (Jommes Tatze Vocal Mix) – Manuel Baccano Feat. Alpha & T
5. Galaxy Heros, (Radio Edit) – Mea & Ponyfarm
6. Needin U, (Radio Mix) – Milk & Sugar With Barbara Tuck
7. Tell Me Why, (George Whyman Remix Edit) – Tom Franke & Andy B. Jones Vs.
8. Es Vedra, (Radio Edit) – Gabriel & Castellon
9. I Am Falling, (Dorfmarke Remix Edit) – Maneela
10. Unique, (Radio Edit) – Dj Van
11. Sweet Harmony, (Club Edit) – North2south Feat. Colour The A
12. Higher Love, (A Lister Remix) – Ron Carroll
13. The Night 2k15, (Tiefhouse Edit) – Dj A.N.D.Y. Feat. Crizzn
14. Feel The Fire, (Radio Edit) – Andi Valo
15. My Name Is Rose, (Video Edit) – Markus Honner & Sarah Andesner
16. Move Your Body 2k15, (Tiefhouse Edit) – Marc Reason & Tom Belmond Feat
17. The Music S Got Me, (Acc-Touch Mix) – Bass Bumpers
18. Standing In The Rain, (Dj Van Radio Edit) – Thomas, Earl
19. Waiting For The Sun, (Chillout Edit) – Project Blue Sun Feat. Ascandr
20. Deep Down Below, (Altur Rang Remix) – Frozen Skies Feat. Jessy Cole