Die neue Klangcafe III lädt mit ihrer Tracklist zum Relaxen ein. Einfach mal abschalten, tief durchatmen und entspannen! Lass Dich einhüllen in den sanften Duft der dritten Ausgabe der Compilation-Reihe "KlangCafé".
Die schönsten Gerüche ausgewählter Klangkünstler und Singer-Songwriter liegen in der Luft: Die unverwechselbare Stimme des New Yorkes Matt Simons wird eingebettet in leichte Elektrobeats. Conrad Sewell, der bereits durch Kygo's "Firestone" bekannt ist, leiht diesmal seine Stimme den zwei Berlinern Kilian & Jo für den Song "Little Love", einem träumerischen Track mit kraftvollem Refrain. James Bay ist mit seiner emotionalen Ballade "Scars" vertreten und auch der Hit "Avenir" der süßen Französin Louane darf auf diesem stimmungsvollen Songsammlung für harmonische Stunden Daheim nicht fehlen.
KlangCafé III vereint den atmosphärischen Sound von Sonnengruss mit akustischen Akzenten von Years & Years. Neue Bekanntschaften wie Wincent Weiss oder Philipp Dittberner stehen neben alten Freunden wie BOY, die auch mit ihrer Single "We Were Here" charmant und frisch wie eh und je daherkommen.
Die Soulstimme Hozier, Singer-Songwriter Dotan, die Isländer Of Monsters and Men und viele weitere Künstler wie filous feat. James Hersey, Sara Hartmann und Halsey machen diese Compilation zu einem unvergesslichen Moment von Wohlklang.
Ab dem 18. Dezember 2015 steht die Klangcafe III für euch im Handel bereit, höchste Zeit das gute Stück bei Amazon oder anderen Shops vorzubestellen, damit ihr diese auch möglichst schnell zu Hause anhören könnt oder vielleicht sogar zu Weihnachten verschenken könnt.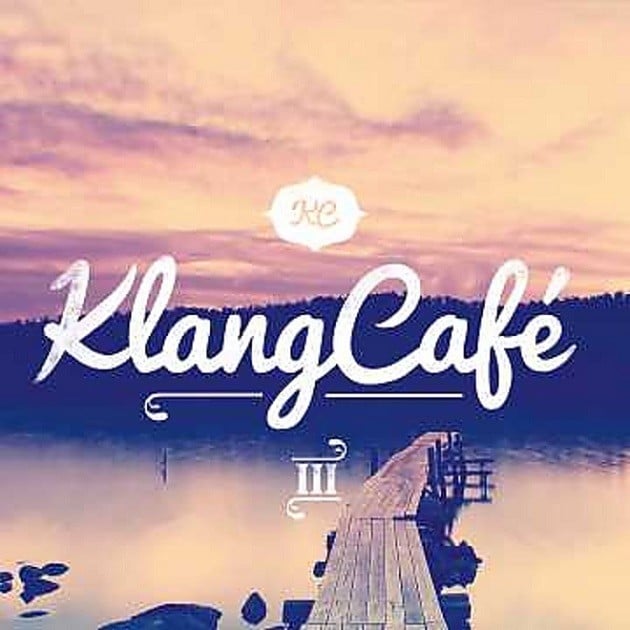 Disk: 1
1. Catch & Release (Deepend Remix) – Simons, Matt
2. Little Love – Kilian & Jo
3. Avenir (Radio Edit) – Louane
4. Book Of Love – Jaehn, Felix
5. Ich & Du – Gestört Aber Geil, Hämer, Sebastian
6. Day & Night (Deepchills Radio) – Sonnengruss
7. How Hard I Try – Filous
8. Renegades – X Ambassadors
9. Hungry – Dotan
10. From Eden – Hozier
11. Blame It On Me – Ezra, George
12. I Would Do It All Again – L'aupaire
13. Stay Like This – Morrison, James
14. 7 Years – Graham, Lukas
15. High By The Beach – Del Rey, Lana
16. This Love – Stone, Julia
17. Shoulda – Woon, Jamie
18. Something About You – James, Hayden
19. Coastal Love – Honne
20. To Let Myself Go – The Avener
21. Pretend – Sey, Seinabo
22. Be The One – Lipa, Dua
Disk: 2
1. Scars – Bay, James
2. King (Acoustic) – Years & Years
3. Regenbogen – Weiss, Wincent
4. Das Ist Dein Leben – Dittberner, Philipp
5. We Were Here – Boy
6. Fire Meet Gasoline – Sia
7. Monster Lead Me Home – Hartman, Sara
8. Never Gonna Love Again – Li, Lykke
9. Livewire – Oh Wonder
10. Adx – Wills, Matt
11. Empire – Of Monsters And Men
12. Call You Home – Jones, Kelvin
13. Boardwalks – Little May
14. Make You Mine – Family Of The Year
15. Ghost (Alt. Mix) – Halsey
16. One Last Night – Vaults
17. Run (Lost Frequencies Radio Edit) – Bale, Emma
18. For You (Radio Edit) – Layton, Marcus
19. Show Me Love – Feldt, Sam
20. Stole The Show – Kygo
21. Here – Cara, Alessia
22. Coffee – Miguel